Walking Through the Bible in One Year –
Bringing the Story to Life
Week 5 reading plan per day
click on the link and it will open up that day's scripture reading
Monday (Exodus 33-35) Tuesday (Ex. 36-38)
Wednesday (Ex. 39-40) Thursday (Leviticus 1-4)
Friday (Leviticus 5-7) Saturday (Leviticus 8-10)
Sunday (Leviticus 11-13)
I am so excited!  Tomorrow my cousin Jill and her husband Jeff are stopping by for a visit!  I haven't seen her for about 10 years … oh where does the time go?  When she was 12 and I was 18 she was "a little kid."  But when we are both 50-something, well, those years just melt away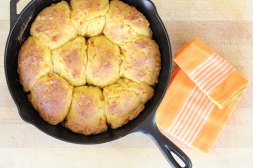 I am having so much fun menu planning, cooking and baking.  Hopefully we will get a picture or two I can share.  Do you remember a week or two ago when I shared this great picture for Chipotle Sweet Potato Skillet Biscuits?  Well, Meagan at Scarletta Bakes was kind enough to share the recipe and I have made them twice.  The first time I followed the recipe exactly.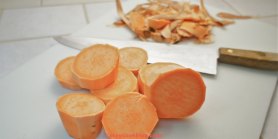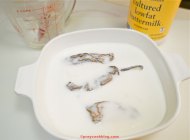 My culinary consultants were crazy about the results! But me, not so much.  The biscuits are drop biscuits and slightly heavier than I am use to (can you say sweet potato?)  I was expecting CHIPOTLE flavor and what I got was a very subtle, savory slightly smokey, chipotle.  All of that made my two consultants fill up with compliments.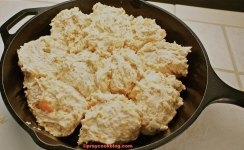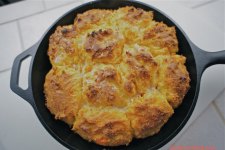 But for me, I wanted more flavor, fluffier, higher, softer …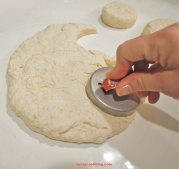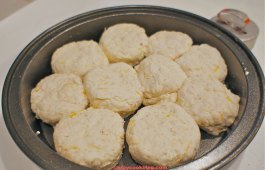 So, after we ate the first batch I set out to make a second batch.  I liked them better, my culinary consultants were just glad I made them again!  So, I am posting both recipes — you decide.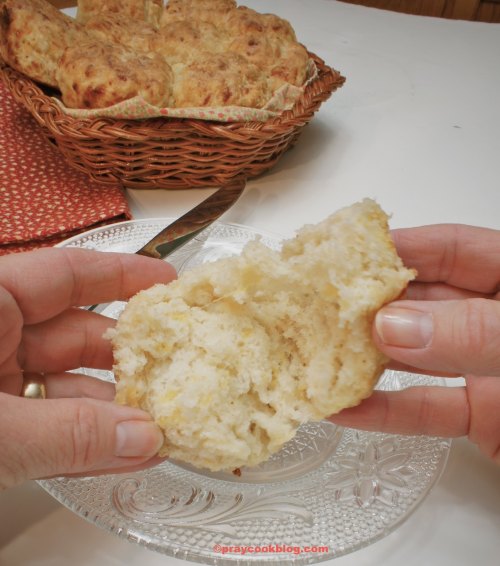 The second batch I used less sweet potato, added chipotle chili pepper seasoning, shredded sharp cheddar cheese and I rolled and cut them instead of dropping them.

Either way, they make an awesome display on the table and hot out of the oven they won't last long.  Slathering with butter was the crowning touch.
Many Blessings and Happy Cooking!