A blessing for you today. Psalm 20
1 May the Lord answer you when you are in distress;
may the name of the God of Jacob protect you.
2 May he send you help from the sanctuary
and grant you support from Zion.
3 May he remember all your sacrifices
and accept your burnt offerings.[b]
4 May he give you the desire of your heart
and make all your plans succeed.
5 May we shout for joy over your victory
and lift up our banners in the name of our God.
May the Lord grant all your requests.
Walk Through The Bible In One Year
Week 24 reading plan Psalm 81 through 118  Click on the colored link to read each day's scripture. Monday Psalm 81-87, Tuesday Psalm 88-91, Wednesday Psalm 92-100, Thursday Psalm 101-104, Friday Psalm 105-106, Saturday Psalm 107-110, Sunday Psalm 111-118


Writing this blog is such a blessing to me.  It has become a platform for family and friends and folks I haven't even met to share recipes that I may not have otherwise ever known about.  Today I am so excited to share a recipe with you that I received from my nephew, Ryan.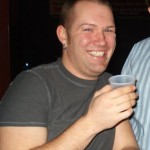 Ryan loves to cook and bake.  At our recent family reunion he arrived with a gift basket for each family cottage (5 cottages, 5 baskets) and each basket was LOADED with all kinds of goodies, including dozens of cookies, candy, and even a loaf of bread.  Last week he emailed me and asked if I had a good recipe for Clafoutis.  Clafoutis  — hmmm – not only did I not have a recipe, but I had no idea what it was!   Wikipedia to the rescue! Turns out Clafoutis is a baked French dessert of black cherries arranged in a buttered dish and covered with a thick flan-like batter. Continue reading →