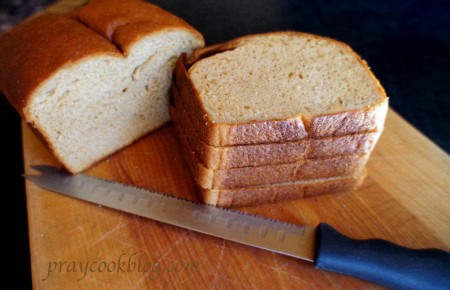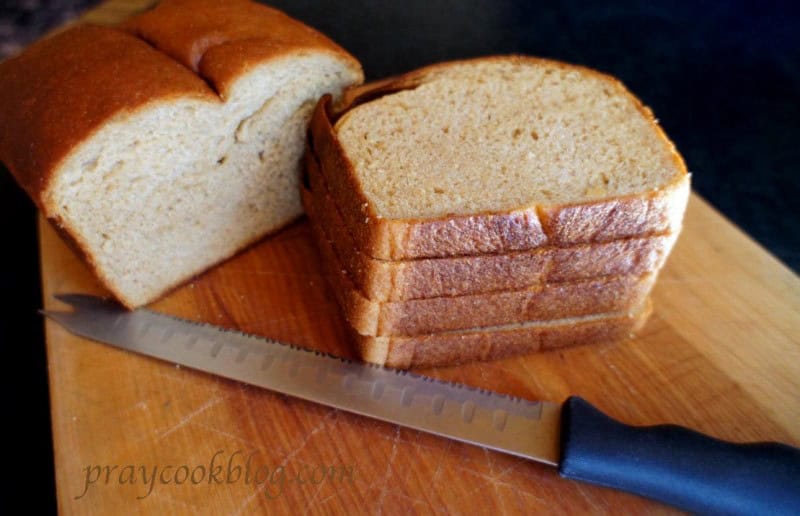 Besides being the chief gardener, chief culinary consultant, and chief everything else my sweet husband is also the chief flour grinder.  A few years ago we bought a 5 gallon bucket of winter wheat berries.  (Yikes, that is a lot of berries!)  And so we have ground our own whole wheat flour for some time now.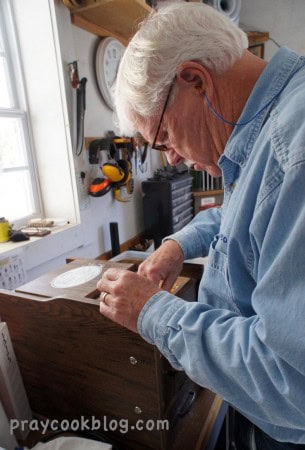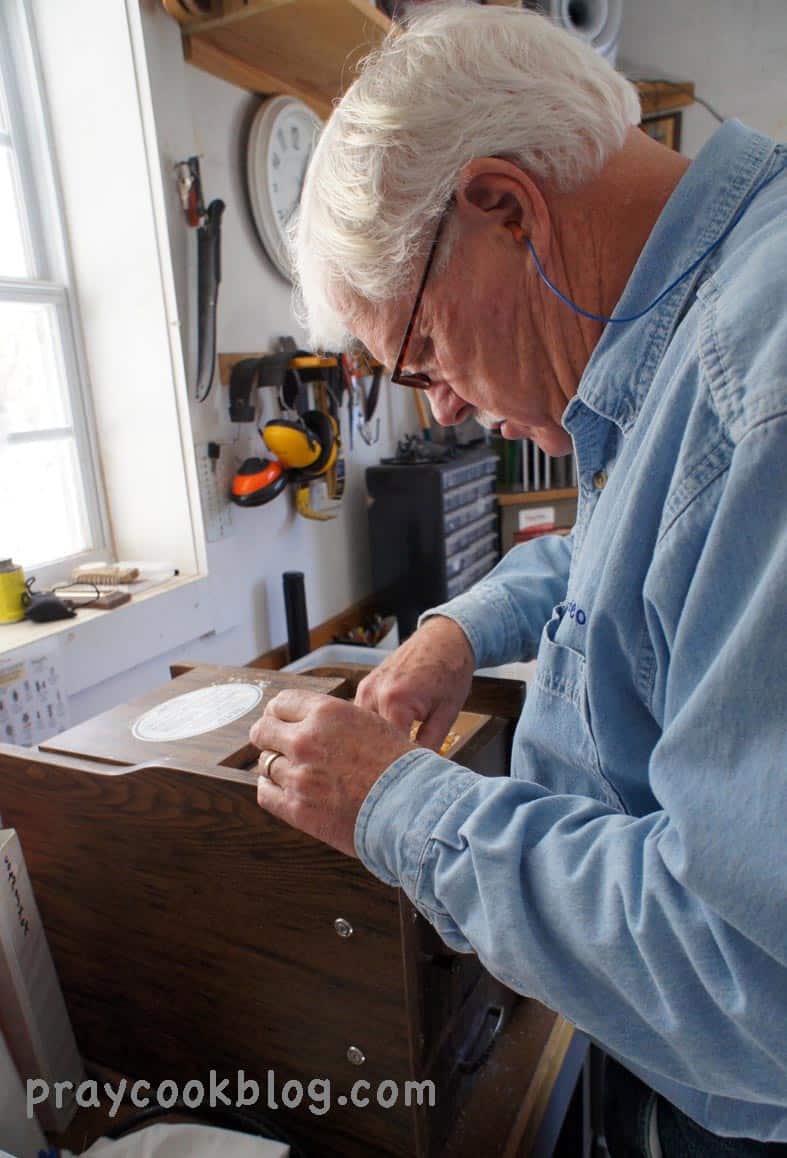 Recently, the chief ground a big 'ol plastic container of flour.  I got excited about the fresh whole wheat flour. The fragrance was divine and the flour slightly warm from the grinding.  It didn't take me long to have the ingredients in my Kitchen Aid mixer.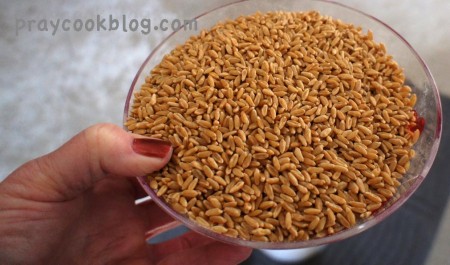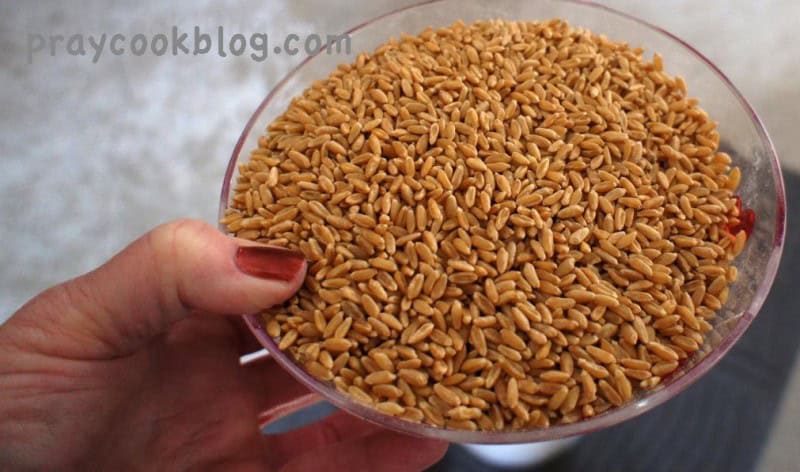 I decided to use a recipe that I found on the King Arthur Flour website.  After all, they are a flour company, surely their bread recipe would be better than others. "Classic 100% Whole Wheat Bread — who says whole wheat bread has to be dense, dry, and tasteless?" says the company website.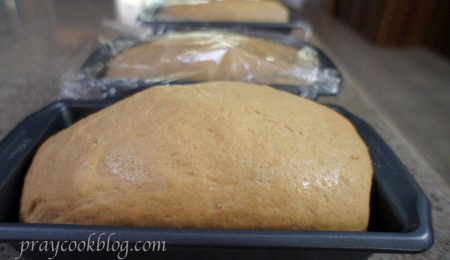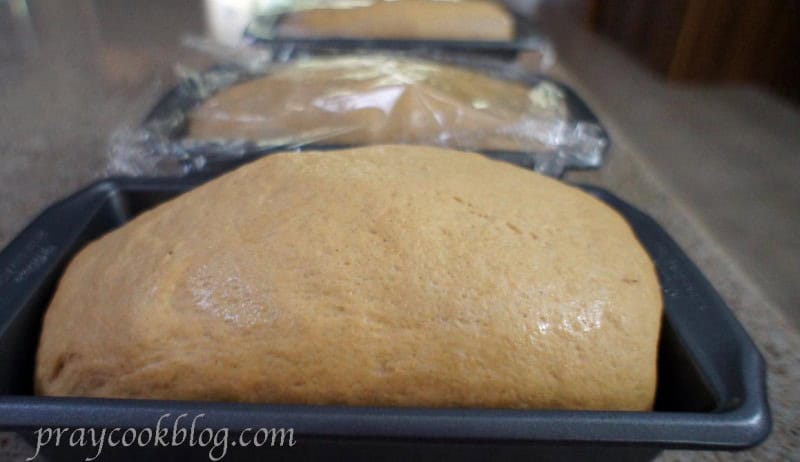 This recipe is a keeper!  I still can't believe there is no white flour in this bread.  The crumb is beautiful. Slightly nutty and perfect for sandwiches.  And toast.  And butter and jam.  And honey. And grilled cheese sandwiches. Oh yeah.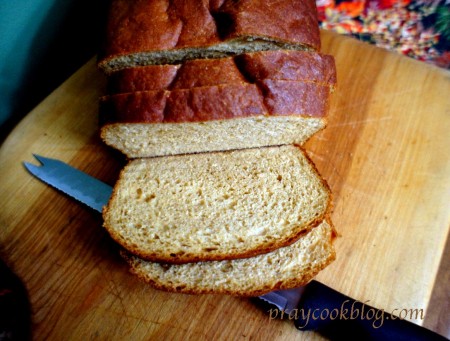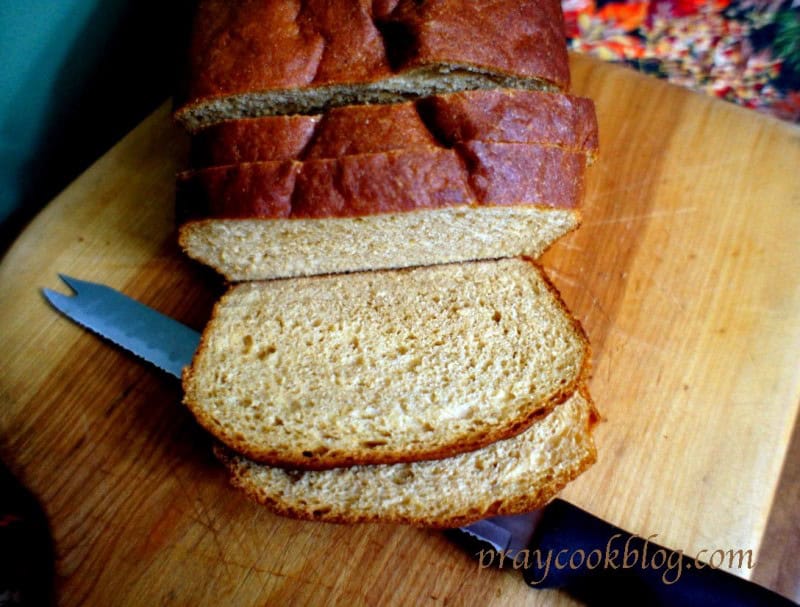 The crust is a darker brown than some others.  That is because the recipe calls for honey, or molasses, or maple syrup for sweetness.  Since I tripled the recipe and made 3 loaves, I used honey, and molasses, AND maple syrup for sweetness.  I highly recommend this trio for a perfect trifecta!
Happy Baking!
~Catherine

Jesus said to them, "I am the bread of life; whoever comes to me shall not hunger, and whoever believes in me shall never thirst.    John 6:35
100% Whole Wheat Bread
King Arthur knows best when it comes to 100% whole wheat bread! Give this a try, you'll love it!
Ingredients
1 to 1⅛ cups lukewarm water*
¼ cup vegetable oil
¼ cup honey, molasses, or maple syrup
3½ cups whole wheat flour
2½ teaspoons instant yeast or 1 packet active dry yeast dissolved in 2 tablespoons of water in the recipe.
¼ cup nonfat dried milk
1¼ teaspoons salt
Instructions
In a large bowl, combine all of the ingredients and stir until the dough starts to leave the sides of the bowl. For easiest, most effective kneading, let the dough rest for 20 to 30 minutes in the bowl; this gives the flour a chance to absorb some of the liquid, and the bran to soften. Transfer the dough to a lightly greased surface, oil your hands, and knead it for 6 to 8 minutes, or until it begins to become smooth and supple. (You may also knead this dough in an electric mixer or food processor, or in a bread machine programmed for "dough" or "manual.") Note: This dough should be soft, yet still firm enough to knead. Adjust its consistency with additional water or flour, if necessary.
Transfer the dough to a lightly greased bowl or large measuring cup, cover it, and allow the dough to rise till puffy though not necessarily doubled in bulk, about 1 to 2 hours, depending on the warmth of your kitchen.
Transfer the dough to a lightly oiled work surface, and shape it into an 8" log. Place the log in a lightly greased 8½" x 4½" loaf pan, cover the pan loosely with lightly greased plastic wrap, and allow the bread to rise for about 1 to 2 hours, or till the center has crowned about 1" above the rim of the pan. Towards the end of the rising time, preheat the oven to 350°F.
Bake the bread for 35 to 40 minutes, tenting it lightly with aluminum foil after 20 minutes to prevent over-browning. The finished loaf will register 190°F on an instant-read thermometer inserted into the center.
Remove the bread from the oven, and turn it out of the pan onto a rack to cool. If desired, rub the crust with a stick of butter; this will yield a soft, flavorful crust. Cool completely before slicing. Store the bread in a plastic bag at room temperature.
Notes
* Water - use the greater amount in winter or in a dry climate; the lesser amount in summer or a humid climate.

Check out King Arthur website for additional bread baking tips:
http://www.kingarthurflour.com/recipes/classic-100-whole-wheat-bread-recipe