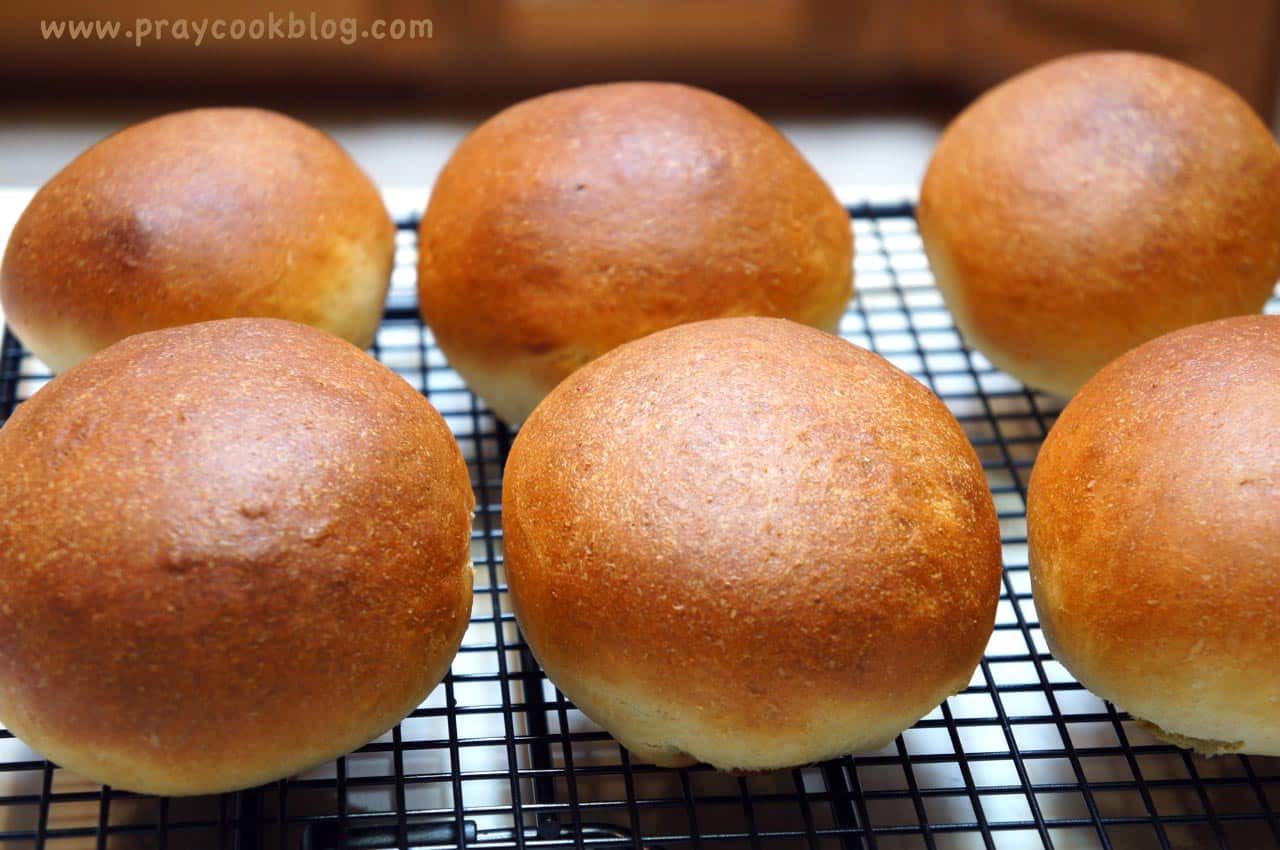 Pillow talk:
Me: Honey bunch, what would you like for dinner tomorrow night? I'm brain dead.  I just can't think of anything to make.
Honey Bunch: hummm, how about hamburgers on the grill?
Me: Really?
HB: Ya, it sounds good to me.
Me:  (nodding off) Okay, good-night 🙂
I really can't believe I have never made homemade hamburger buns. But it is true.  Until now.  My Chief Culinary Consultant (aka Honey Bunch) has a hankering for a char-grilled hamburger and I want to make it special.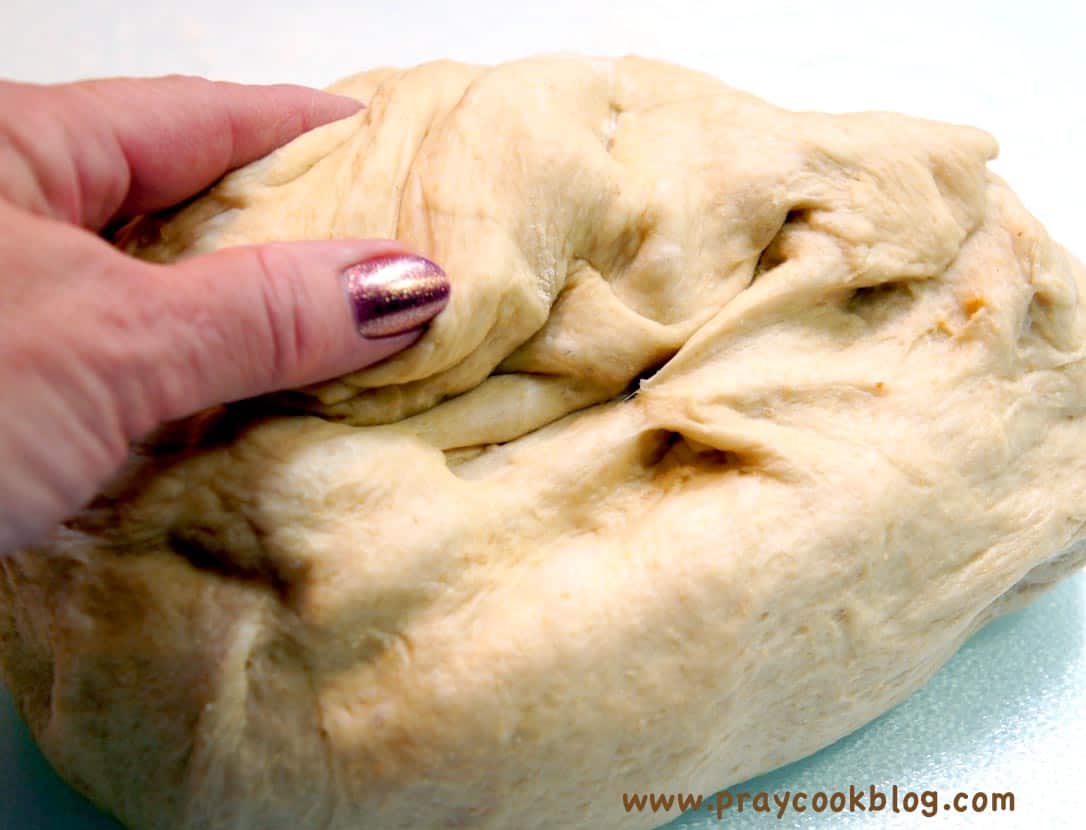 I found this recipe on the Taste of Home website.  What intrigues me the most is the claim the hamburger buns can be made in 40 minutes, beginning to end.
No Way! This is yeast bread … it has to rise and rest, and rise, and be punched down — or does it? I chose to mix this dough in my bread machine on the "dough" setting.  I put the ingredients in and let it go as it mixed and kneaded.  This can also be done in a Kitchen Aid or by hand.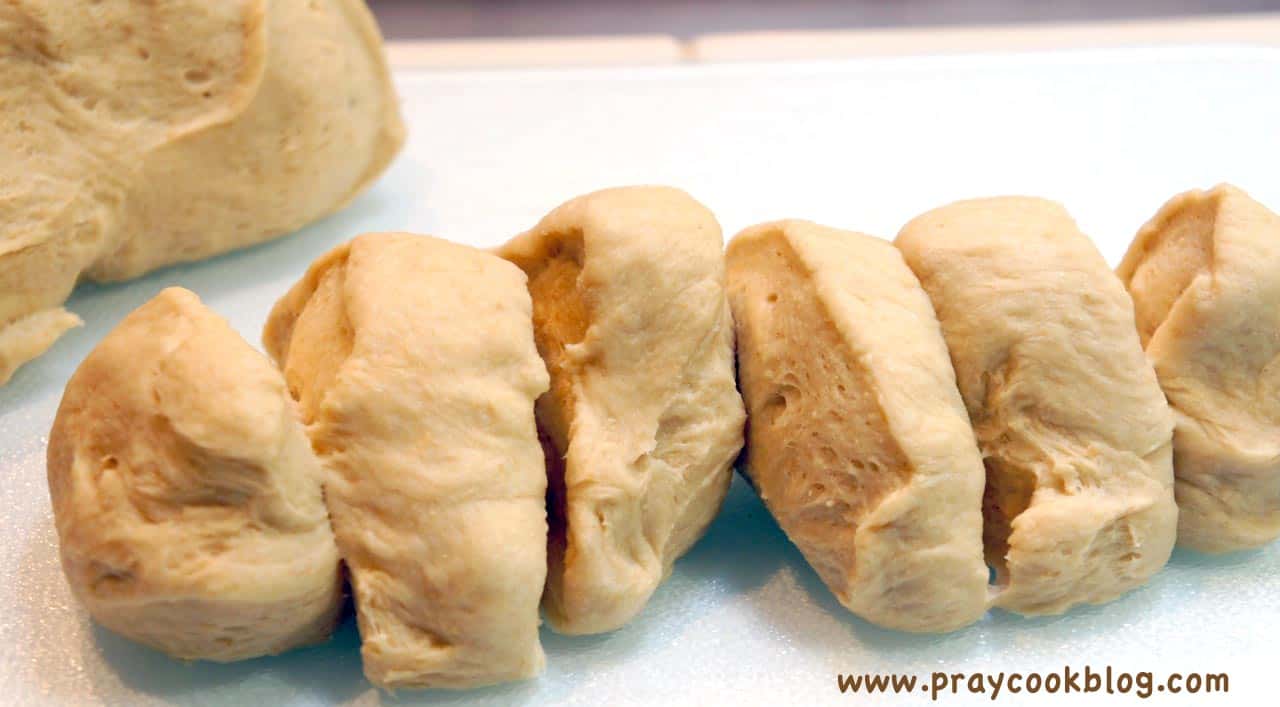 The dough is beautiful. Light and soft. Easy to cut into 12 pieces.


Each piece is rolled into a tight
little ball.  While the oven is
preheating these little balls of
dough rest on the baking pan for
10 minutes. At this point I have
less than 25 minutes into the
process.  They are then baked
for 8 to 12 minutes until golden
brown.  I baked them for the full
12 minutes and they turned out
perfect!

Picture Perfect — grilled onions, BBQ sauce and a slice of pepper jack cheese topped these burgers. Homemade sweet potato fries and one little mummy completed our yummy dinner!
Here it is, the bottom line.  I won't ever purchase hamburger buns again. In 40 minutes these buns turn an ordinary hamburger dinner into extraordinary.  What a nice baking surprise!
~Blessings, Catherine
40-Minute Homemade Hamburger Buns
Amazing that hamburger buns can actually be made and baked in 40 minutes but it is true! You will never want to buy hamburger buns again!
Ingredients
2 Tablespoons active dry yeast
1 cup plus 2 tablespoons warm water (110 to 115 degrees F.)
⅓ cup vegetable oil
¼ cup sugar
1 egg
1 teaspoon salt
3 to 3½ cups all-purpose flour
Instructions
In a large bowl, dissolve yeast in warm water. Add oil and sugar; let stand for 5 minutes.
Add egg, salt, and enough flour to form a soft dough.
By hand
Turn onto a floured surface; knead until smooth and elastic, about 3 to 5 minutes.
By machine
Mix all ingredients in mixer with dough hook, knead 3 to 5 minutes on medium speed.
Do not let rise. Divide into 12 pieces; shape each into a ball.
Place dough balls 3" apart on greased baking sheets.
Let rest for 10 minutes. Preheat oven to 425 degrees F. Bake rolls 8 to 12 minutes or until golden brown.
Remove from pans to wire racks to cook.
Notes
Slice for use as hamburger buns or serve the buns plain with a meal.

A Taste of Home Recipe www.tasteofhome.com