Driving into town last week I read this sign in a local church yard. A half truth, a "little white lie", a twist of truth … is still a whole lie. This has bounced around in my head all through the week, not to mention the many times I drove that road in to town and read the sign.
I am studying 2 John this week. From the study 2 John 1:6 is my memory verse.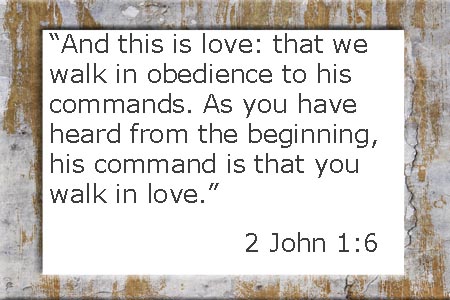 Having just gone through Holy Week and Easter weekend, it seems there was a lot of conversation on television, in the grocery stores, and among friends about Jesus. About The Bible and doctrines of the Bible. Often times I feel that when I choose sound Bible doctrine over what is socially accepted I come off as being narrow-minded or judgmental.
Then I read a sign that says a half truth is still a whole lie. In 2 John he encourages Believers to live in truth and walk in love for one another. That is what I want to do … walk in love for all others.
Do you ever struggle with that line between half truth and whole lie or between living in this world but not being of this world?
I pray you have a week filled with the truth imparted to us by the life of Jesus Christ and that each day you find time to walk in love for one another.
Blessings,
Catherine
P.S. I made Italian Cream Cake and Hot Cross Buns to take to our friends for Easter Dinner. Click on the picture and it will take you to the recipe!