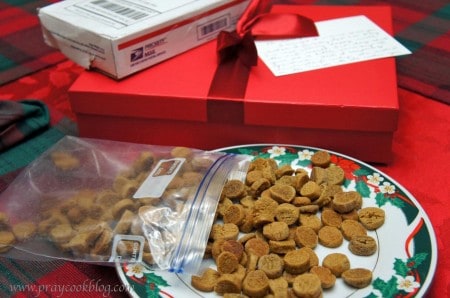 Did you receive any sweet surprises this Christmas?  I did! Rewind to a month ago at the beginning of the holiday baking season.  My cousin Laura sent me an email asking if I had ever made my Grandma Paulsen's anise cookies.  Both Laura and I remember the hundreds of anise cookies our Grandma would make every year.  They were a favorite cookie of both of our fathers (who were brothers.)  I sent her the recipe and told her I hoped to get a batch made this December.  Sadly, I didn't get it done.  With my kitchen a construction zone I really didn't get all that much done this month.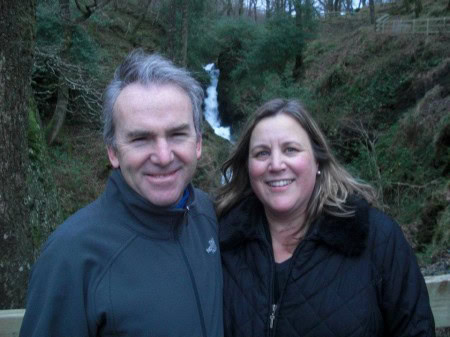 Laura and I grew up at opposite ends of Nebraska. As little girls we saw each other at family reunions and an occasional gathering at my Grandma's house.  As adults we live in different States and today our paths cross thanks to Facebook. Isn't this a great picture of Laura and her husband Mick?  Now, fast forward to Christmas eve day. We had a busy morning rushing around accomplishing very little.  With a sigh we finally got into the car to head to the Christmas eve service at church.  Check the mail box on the way down the drive way.  It was plum full.  And there was a box. Return address: my cousin Laura.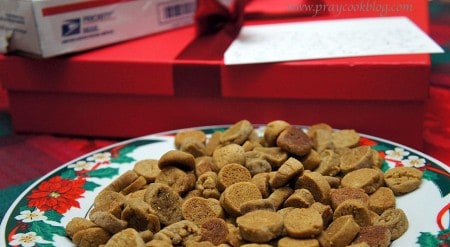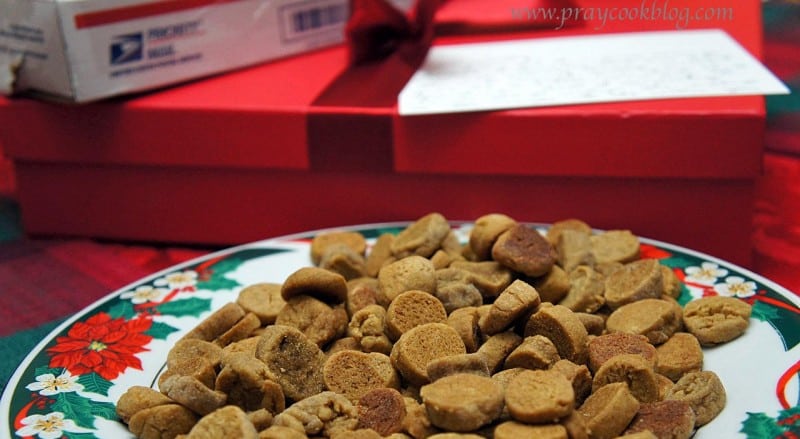 And the sweetest note and best Christmas surprise … my Grandma's anise cookies lovingly made for the very first time by Laura.  My heart warmed as I was transported back to Christmas in my Grandma's kitchen munching on handfuls of anise cookies.  Laura, thank you so much for this sweetest of this Christmas surprise.  I hope return the surprise one day.
Did you receive any sweet surprises this Christmas? I would sure love to hear about them … please leave a comment 🙂
~Blessings, Catherine