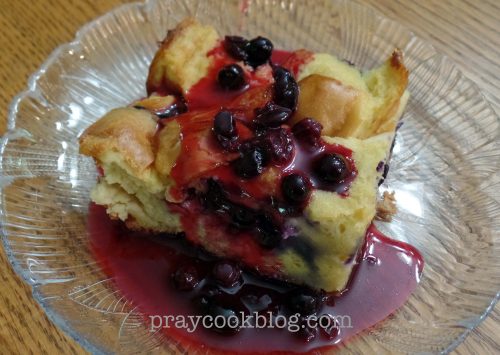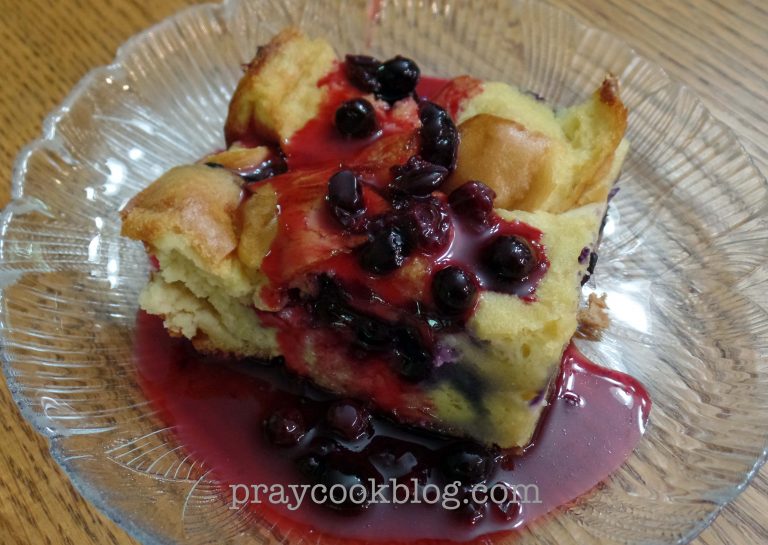 I have been MIA from my blog for almost a month!  Yikes!  I am so sorry.  But the good part for me is that this summer we have spent time with almost all of our children, grandchildren, and one great-grandson!  We have only missed seeing one granddaughter (miss you Abbey) and one darling little great-granddaughter, who we will see this fall.  This has been quite exciting for us because our kids and grandchildren live in Alabama, Colorado, Utah, and Nevada, and California.  Can you see how hard it is to see all of them each year?
This summer has been full of family and fun!  My blog has taken a backseat to all that excitement, but on the flip side – I have a stack of awesome new recipes to share! 🙂
I am starting with this one because hands down it is one of the best overnight french toast recipes I have ever made.  I adapted it from a recipe I found on Taste of Home.  I changed the bread, adjusted the cream cheese added some vanilla and voilà – here you have it!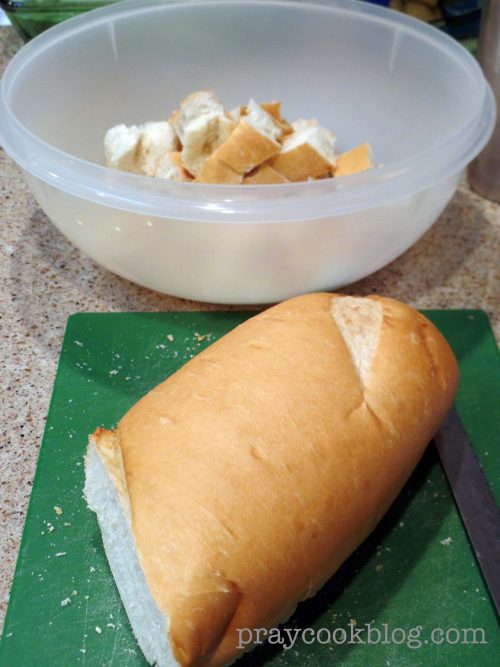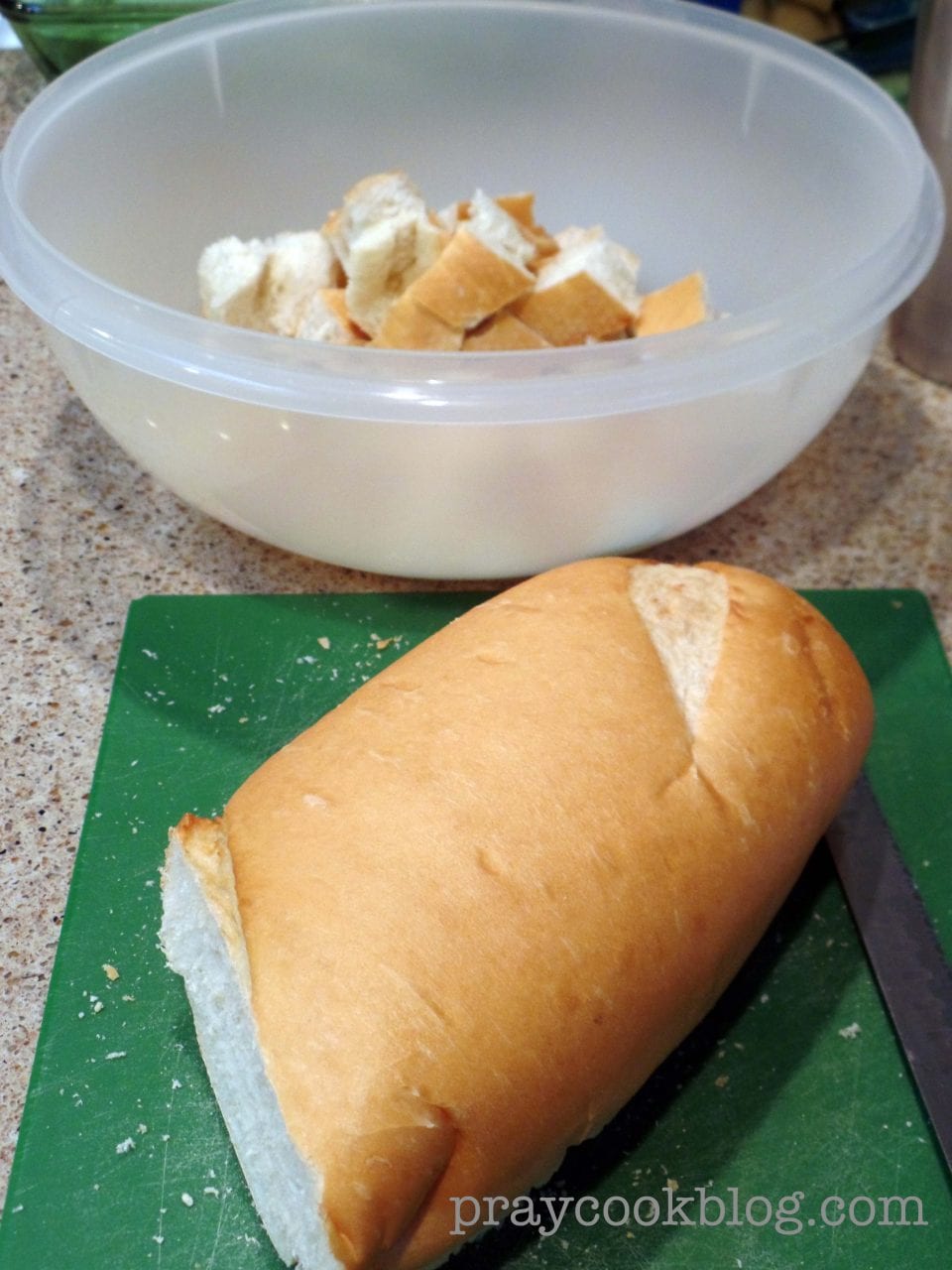 One loaf of soft Italian or French bread works perfectly.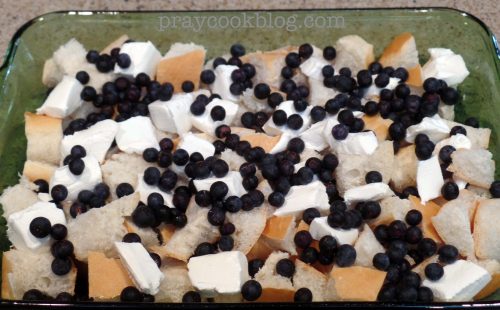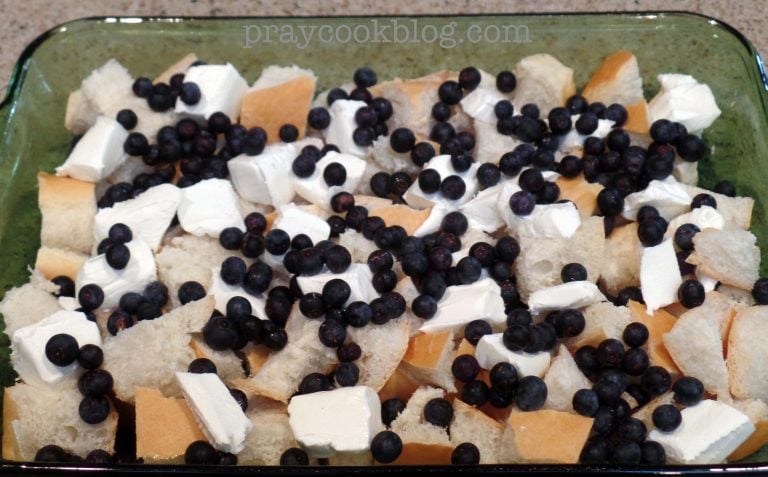 Fresh berries are in season in the USA and plentiful from our berry bushes, so I used fresh, but frozen will work also.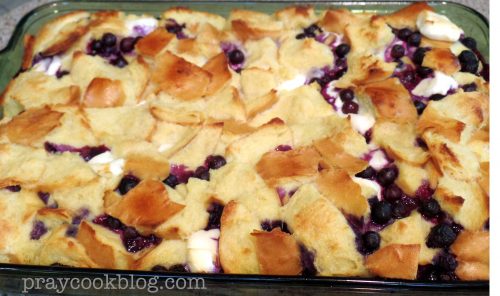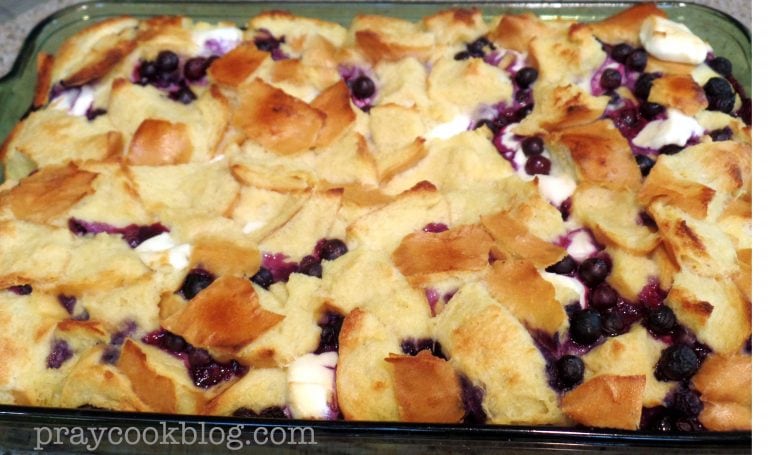 This 13″ x 9″ pan fed 12 of us with several pieces left over.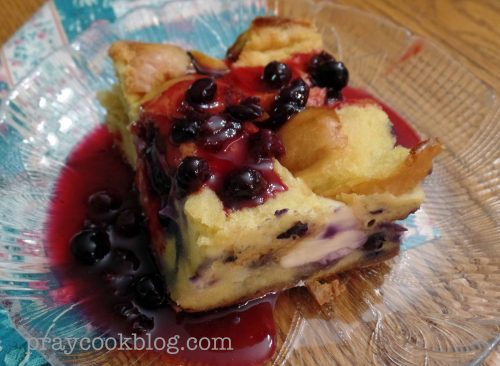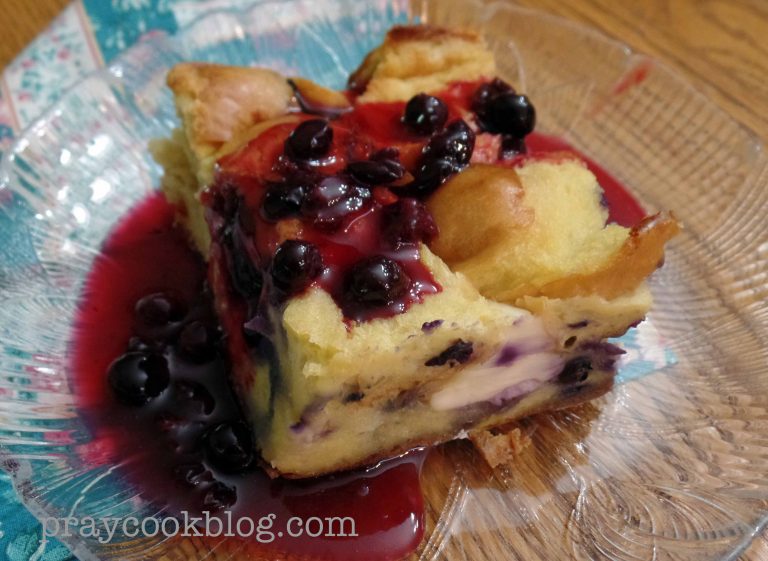 The blueberry sauce is definitely worth making!  It is easy and really completes this beautiful dish.  We served it with a little maple syrup too but I noticed most of our family used the sauce and not the syrup!
Happy Baking,
~Catherine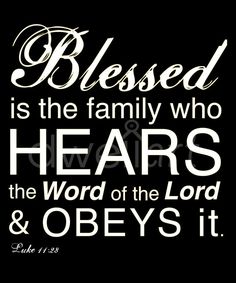 Baked Blueberry Cream French Toast
Yummy is the very best word to describe this delicious, overnight french toast. Put it together in the evening and it is ready to pop in the oven in the morning. So easy and one of the best baked french toast recipes I have ever made!
Author:
Adapted by Catherine Daugherty
Recipe type:
Breakfast or Brunch
Ingredients
1 loaf Italian bread, cut into 1" cubes
8 ounces cream cheese, cubed
1 cup fresh or frozen blueberries
12 large eggs,
2 cups milk
2 teaspoons vanilla extract
⅓ cup maple syrup or honey
Sauce
1 cup sugar
1 cup water
2 Tablespoons cornstarch
1 cup fresh or frozen blueberries
1 Tablespoon butter
Instructions
Cut bread into 1" cubes; place half in a greased 13" x 9" baking dish. Cut cream cheese into small cubes; place over the top. Top with 1 cup blueberries, sprinkling over all the cheese and bread. Top with remaining bread cubes.
In a food processor or mixer combine eggs, milk, vanilla and syrup until well beaten and mixed well. Pour over bread mixture. Cover and place in refrigerator overnight.
Remove from the refrigerator 30 minutes before baking. Cover with foil and bake 350 degrees for 30 minutes. Uncover and continue to bake for 25 minutes or until a knife inserted near the center comes out clean.
While the french toast is baking make the syrup. Combine the sugar, water, and cornstarch until smooth in a small saucepan. Bring to a boil over medium heat; cook and stir for 3 minutes or until thickened. Stir in blueberries; bring to a boil. Reduce heat and simmer for 8 minutes or until the berries burst (maybe sooner than 8 minutes.)
Remove from heat; stir in butter. Serve warm with french toast.