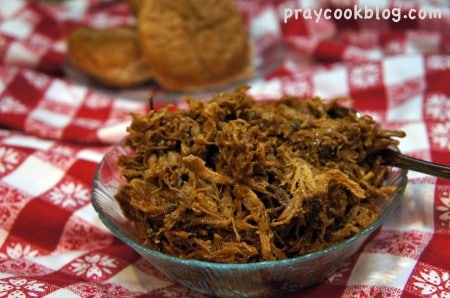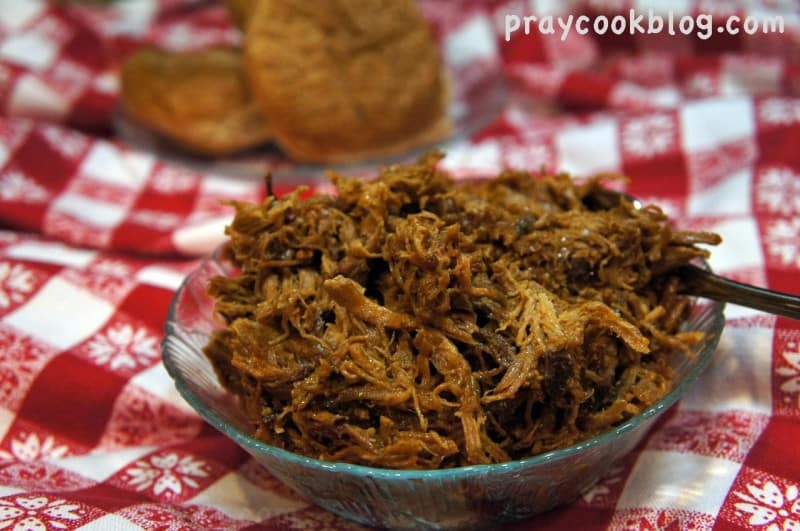 I know, I know!  Food blogging 101 says "do not post the same foodie thing 2 months in a row."  However, I am quite sure whoever wrote that rule never ate Roast Pork With Onions and Apples quickly followed by some finger-lickin' BBQ Pulled Pork with Root Beer!  Besides, this is my story!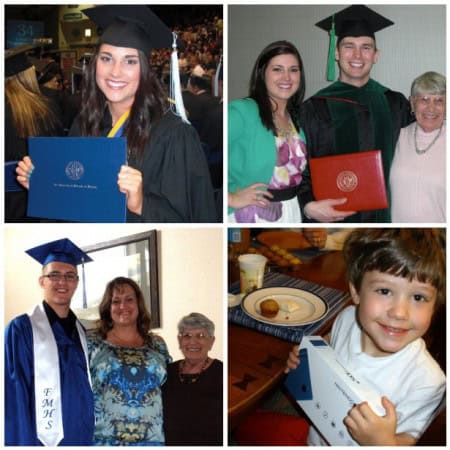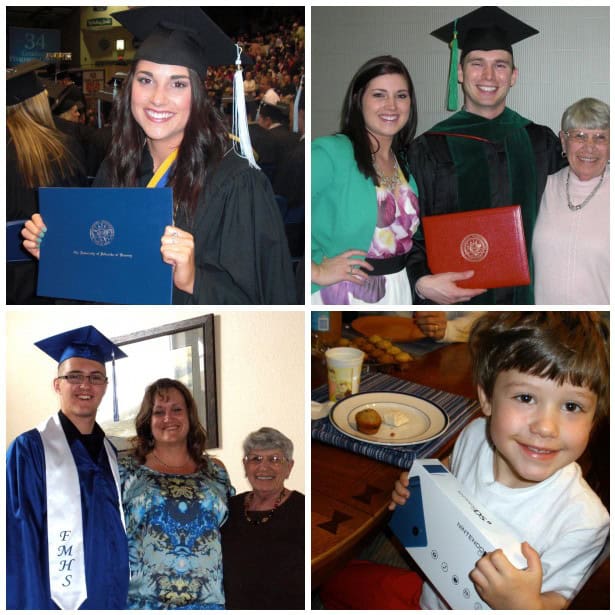 During the first two weeks of May, my sous-chef dish-washing mom and I attended three graduation ceremonies, one 5 year old's birthday party, and traveled some 3,000+ miles through the Midwest.
Flying from Nashville to Kansas City, $165
Renting a car from Nebraska to Colorado, $900
Eating BBQ pulled pork 4 times in two weeks – priceless!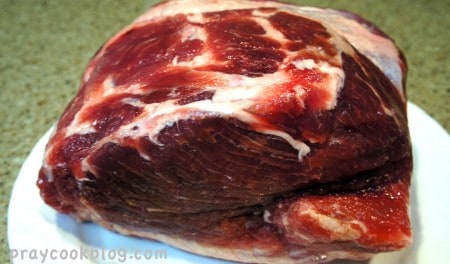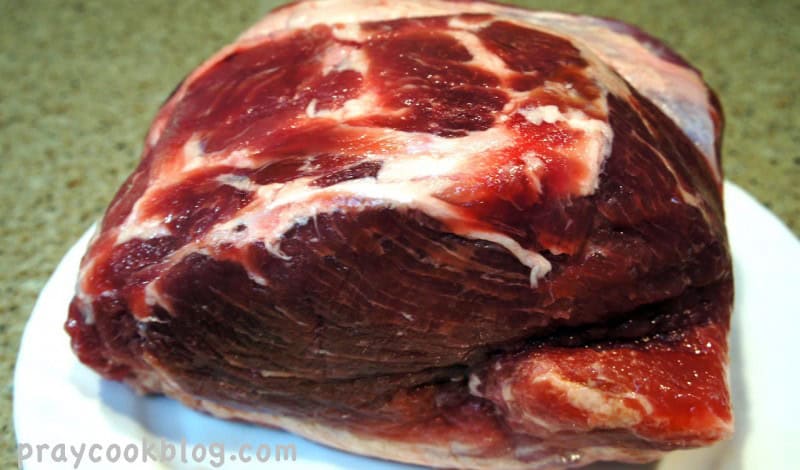 It seems that I may be the only person in the universe (or at least the Midwest) who hasn't made BBQ pulled pork by cooking it in root beer!  Or could it be that the cooks in Kansas, Nebraska, and Colorado invented the process?  Regardless where this recipe came from it is so easy and so delicious that I just had to make it for my Chief Culinary Consultant the first weekend home from our spring travels.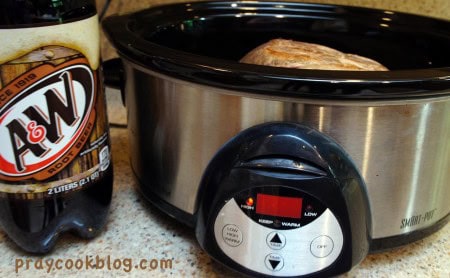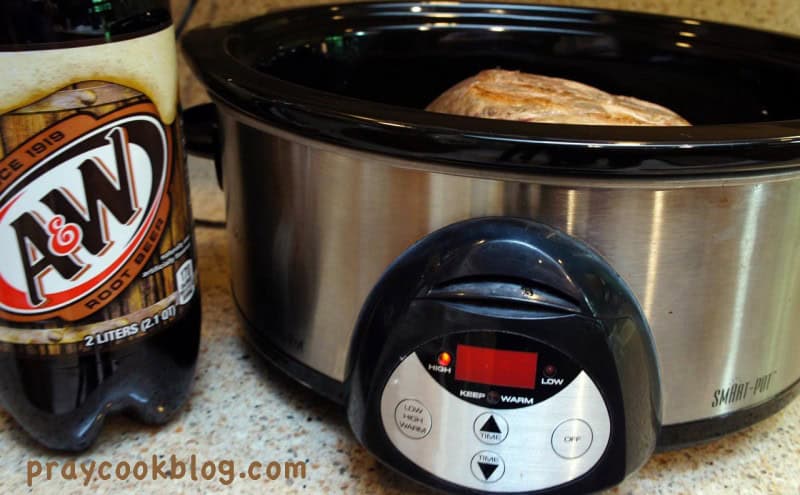 If you are going to feed a crowd this Memorial Day you just may want to consider pulled pork.  In April I shared a wonderful recipe for BBQ pulled pork.  Since our little family consists of 3 eaters, I only used ½ of a pork butt roast.  The other half went into the freezer.  I sure didn't expect to be using it again so soon – and for another round of pulled pork.  But hey – this is so fast and easy I couldn't resist.
Get out your crock-pot.
Place pork butt, pork roast, or pork tenderloin in crock-pot.
Cover nearly all the meat with root beer.
Cook on high for 3 to 4 hours, turn to low for a couple of hours.
Throw away the liquid, shred the meat, add BBQ sauce, eat.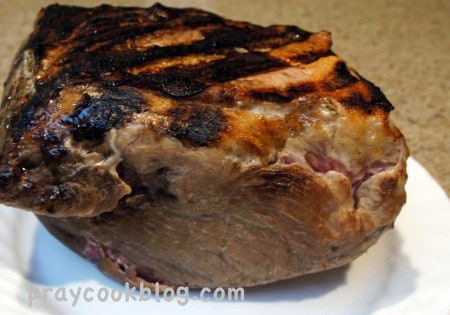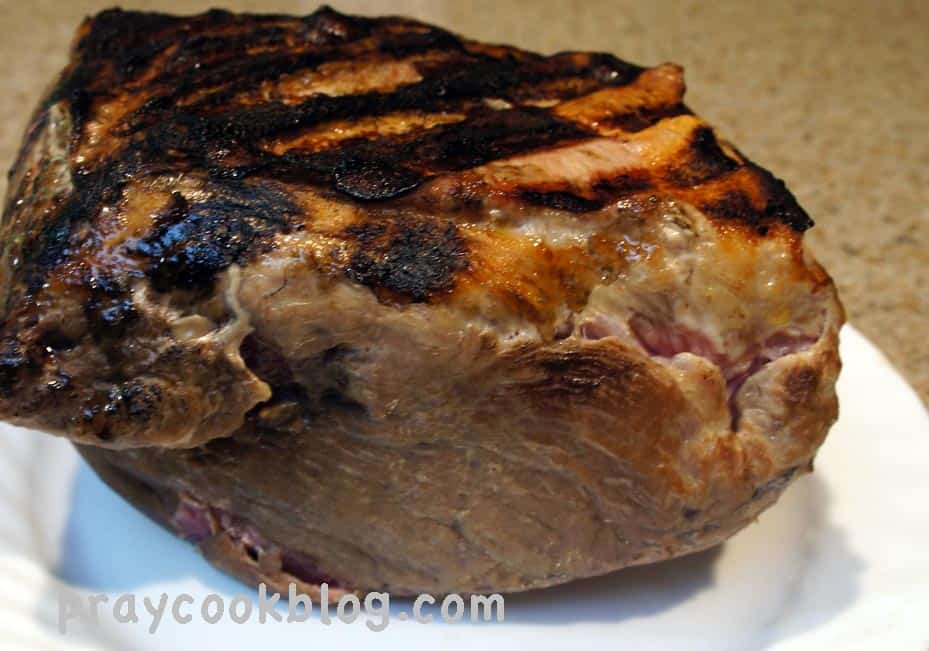 If you have time and a BBQ grill I highly recommend one more step.  I took the pork and placed it over a hot grill for about 10 minutes, turning it to evenly brown.  Then the pork went into the pot.  This browning adds super flavor to the over-all finished pulled pork.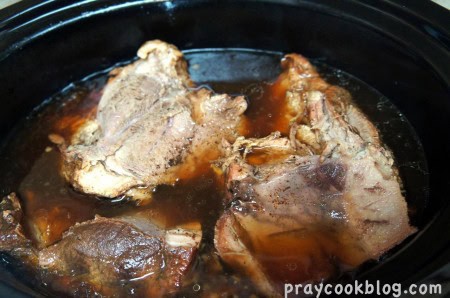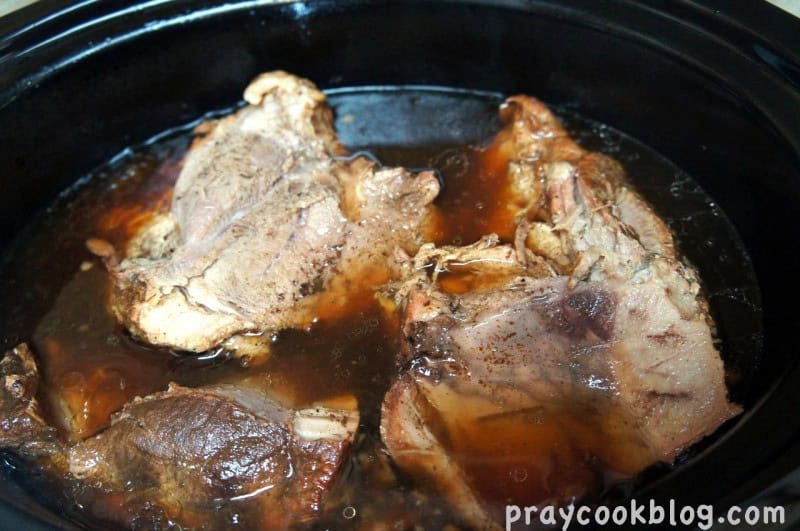 When the pork is cooked on high in the crock pot the fat is rendered leaving the meat easy to pull apart.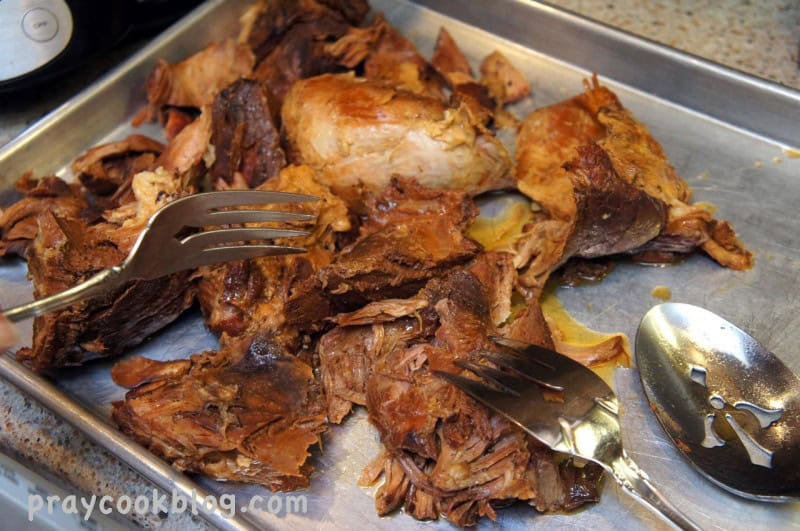 Once the meat is well done it can be lifted out of the liquid and pulled apart on a baking sheet.  The liquid is thrown away and the meat returned to the crock-pot.  Turn the crock-pot to low, add your favorite BBQ sauce, heat slightly and the meat is ready to eat!  I love Jack Daniels BBQ Sauce and it comes in several flavors, all of them delicious!
P.S.  I ran across this recipe from The Recipe Girl and she also used a packet of onion soup mix.  Next time I will do it this way, sounds yummy!
Root Beer Drenched Pulled Pork BBQ
Finger-lickin' mouth watering barbecue pulled pork. Feeds a crowd, but be sure and make plenty because they will come back to seconds!
Ingredients
1 (5 to 6 pound) bone-in pork shoulder/butt roast or pork tenderloin
1 liter favorite root beer
2-3 cups barbecue sauce
1 envelope dried onion soup mix (or dehydrated onions)* Optional
Buns
Instructions
Place roast on a work surface and sprinkle with onion soup mix. Use clean hands to rub the mix into the meat, reaching underneath to reach all sides. Place on heated BBQ grill, turning to brown all sides. This should take about 10 to 15 minutes at the most.
Place seasoned roast in your slow cooker.
Pour root beer over roast to within ½ inch of the top of the roast. Do not cover with root beer.
Place lid on the slow cooker and cook on HIGH for 3 to 4 hours. Turn down to LOW and continue cooking for another 2 hours or until is tender enough to pull away from the bone.
Remove roast to a cutting board and let sit to cool for just a few minutes. Pour out all the juices from the slow cooker. Use two forks to shred the pork, cutting around and discarding any fatty pieces. Place all of your pulled pork back into your slow cooker. Add about 2 to 3 cups of barbecue sauce. Stir to combine and place the lid back on. Heat on LOW for about 15 to 20 minutes, just until pork and juices are hot and bubbly.
Scoop pulled pork onto buns and serve immediately.
Notes
** Onion soup is optional.
From the bottle I prefer Jack Daniels BBQ sauce - any flavor!