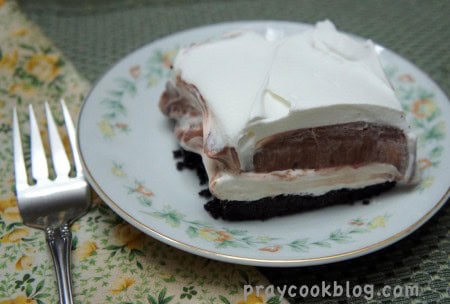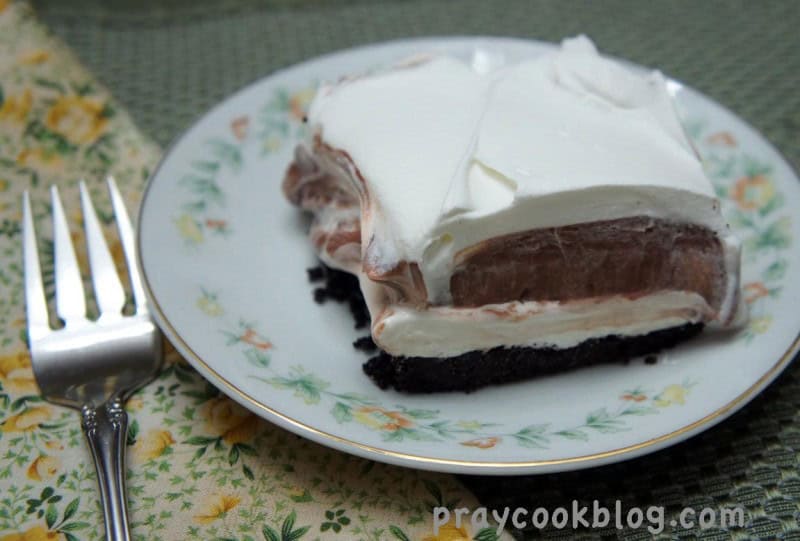 Hello friends! Remember me?  The trouble with having a hobby as public as blogging, when life and the garden go crazy, blogging takes a hit!  We have been blessed to have some of our children come home for summer visits along with a visit from our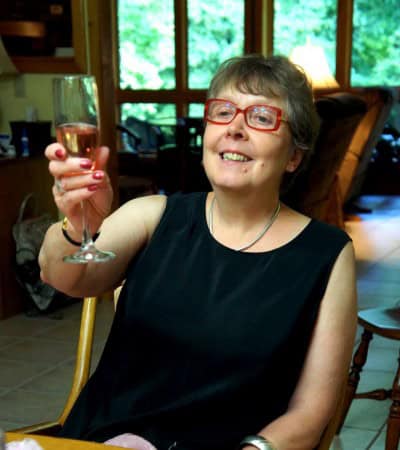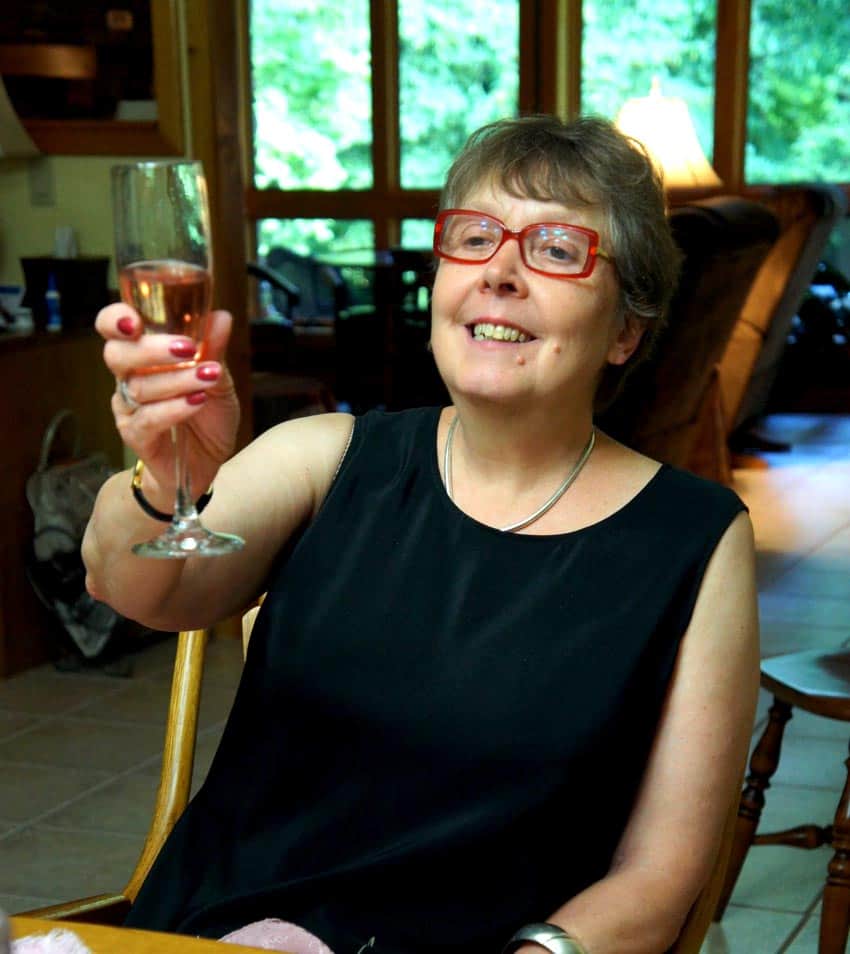 friend Pam, who traveled across the pond from Bath, England to visit us! Naturally, we wanted to show her "our little part of the world" and so a stay-cation ensued for us! Our big front porch welcomed us early in the morning for coffee (and tea for Pam) and the evening sunset found us back on the porch watching the fireflies light up the yard.  We had a grand time!
In the meantime, my nephew Ryan grilled up a Beer Can Roasted Chicken reminding me I needed to do the same!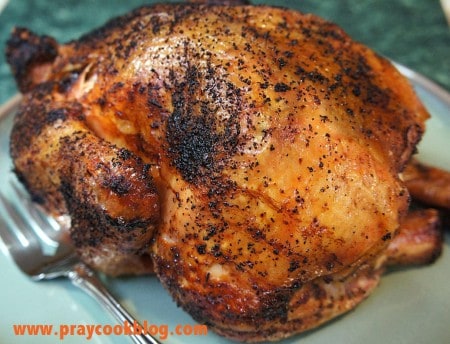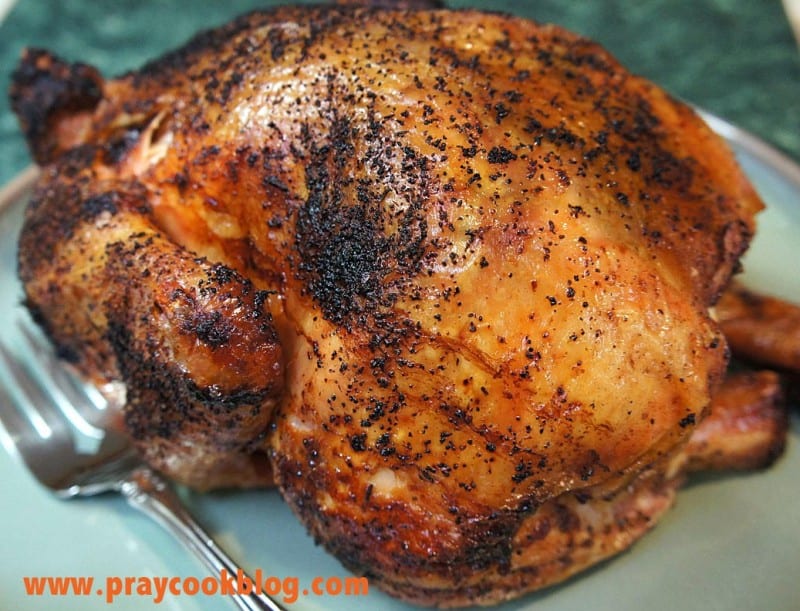 Ryan said, "Was on your blog looking for one of your recipes for dinner tomorrow and saw this post. I LOVE beer can chicken. Wanted to share my recipe for the rub."
Here is Ryan's recipe for the rub.
1/2 cup brown sugar
1/2 cup kosher salt
1/2 cup paprika
1/4 cup black pepper
1 tsp cayenne pepper
"It makes a lot, so I store it and use it all summer and even in the winter. I always put a scoop into the beer, foams a little, but adds flavor. This rub makes the skin of the chicken so irresistible. My friends ask for it by name."
Thank you Ryan for taking time to share this recipe.  I have already made up a batch and fixed the chicken.  It is terrific!  I might add that if you don't want to roast the bird on a beer can, a tin can filled with chicken broth and seasonings does the job equally well!
After we gobbled down this deliciously moist chicken, I finished the meal with a Black and White Oreo Dessert.  This is a perfect summer no-bake dessert keeping the kitchen nice and cool.  I've made it several times this summer using chocolate pudding, white chocolate pudding, and once with vanilla pudding.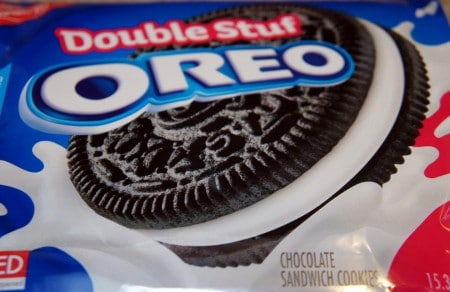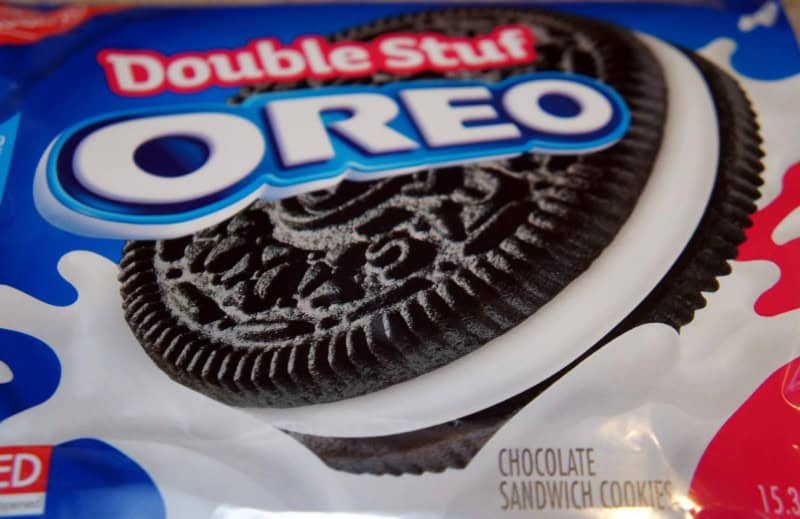 The double stuff Oreo cookies were fantastic but the real treat came when I used the new Oreo cookie with berry filling.  Have you tried it?  Oh my word, it is refreshing like berries but very rich and chocolate-y!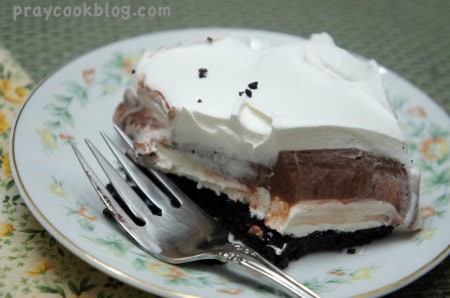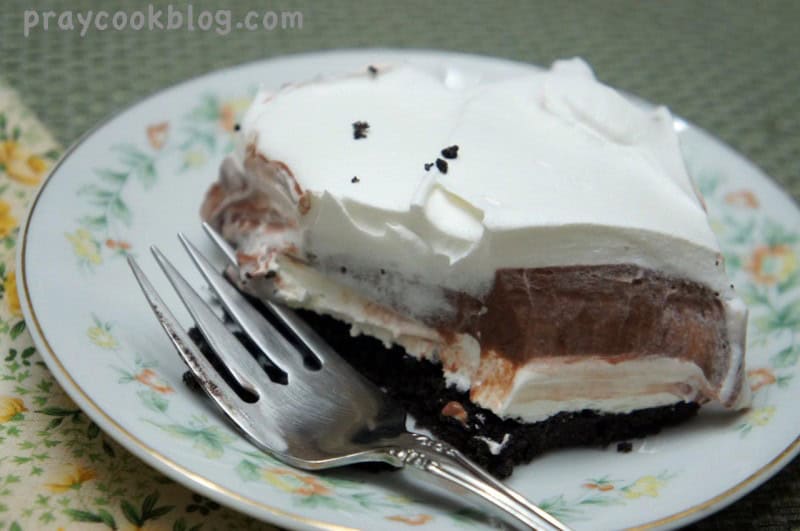 If you have a minute please drop me a comment and let me know what has been your favorite recipe of the summer!
Have a blessed weekend,
~Catherine
P.S.  The recipe calls for saving some of the crumbs from the crust to use on top.  I forgot.  Then a couple sprinkles came off the fork when I took a bite and it reminded me that … I had forgotten to put them on in the first place. 🙂
Black and White Oreo Dessert
Easy, no-bake dessert that starts with a stellar layer of crushed Oreo cookies. Don't even think about subbing the Oreo crust - it gives this dessert an outstanding richness!
Ingredients
For The Crust
1 (15.35 ounce) package Double Stuff Oreo Cookies
½ cup butter, melted and slightly cooled
Cream Cheese Layer
8 ounces cream cheese
1 cup powdered sugar
8 ounces Cool Whip
Pudding Layer
1 (5.1 ounce) box instant chocolate pudding
3½ cups milk
Topping
Instructions
Crust
Place the Oreo cookies in the food processor and pulse on and off until the cookies are chunky crumbs. With processor running add in melted butter. Set aside ½ cup of the crumbs for the topping, then transfer the remaining crumbs to a 9" x 13" pan. Press into an even layer. Refrigerate while the cream cheese layer is prepared. *Cookies can be crushed with rolling pin if food processor is not available.
Cream Cheese Layer
In bowl of food processor beat cream cheese until smooth. Add powdered sugar. Mix well. Add in 8 ounces of Cool Whip, pulsing on and off just until everything is combined. Spread cream cheese mixture into a smooth layer over chocolate cookie crust. Refrigerate while the pudding layer is prepared.
Pudding Layer
Blend pudding and milk together in the bowl of the food processor. Whip for 2 minutes. Let sit for 5 minutes to allow it to set. Use an offset spatula to spread the pudding in an even layer over the cream cheese mixture.
Topping
Spread the remaining 8 ounces of Cool Whip on top and sprinkle with the reserved Oreo crumbs. Cover and refrigerate for 2 hours before serving.
Notes
Recipe adapted from Brown Eyed Baker