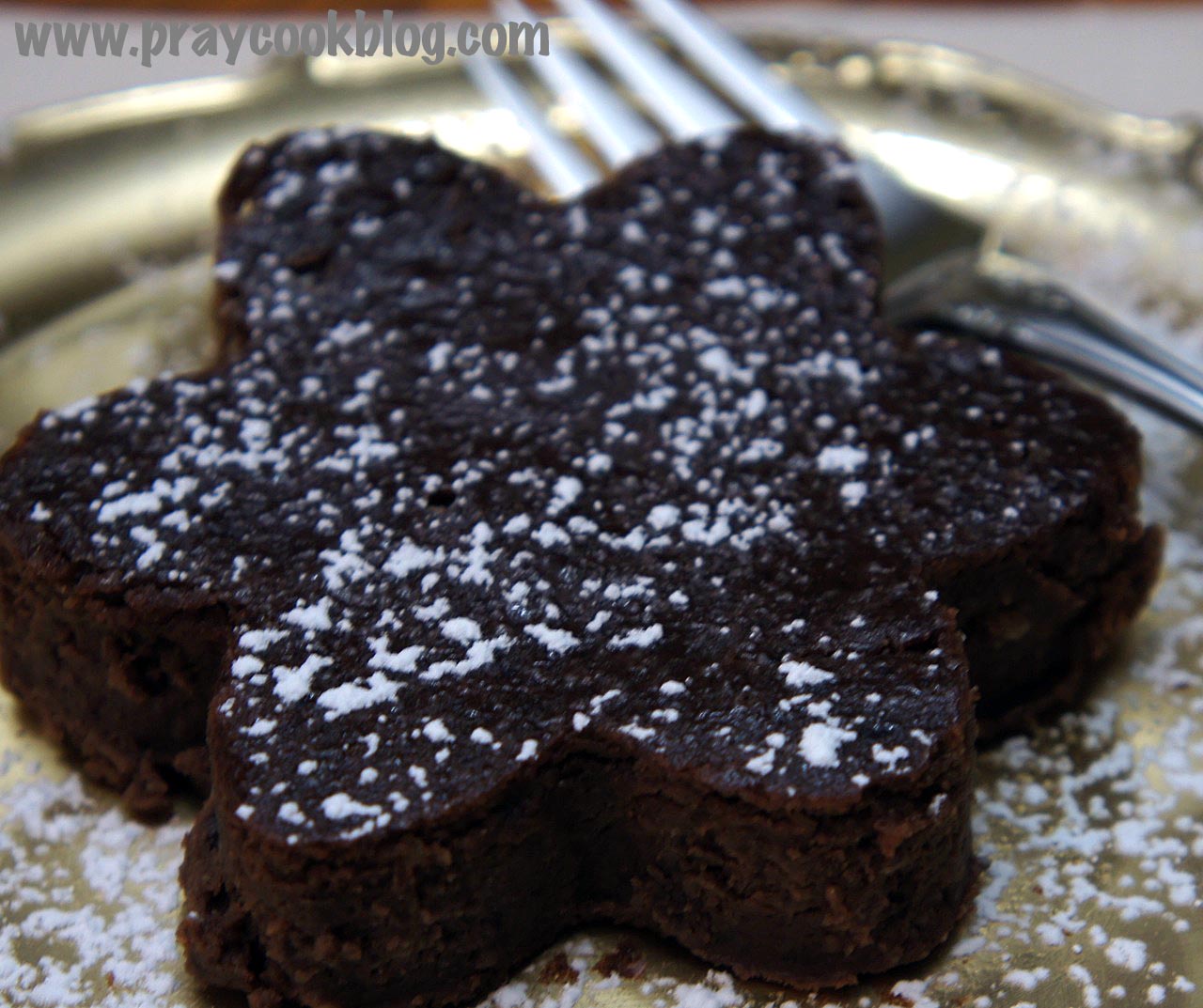 I have heard about black bean brownies for several years.  I've never had any interest in them at all.  I'm not all that fond of chocolate and black beans … well truly, aren't they meant to be eaten with a plateful of Mexican food?  Yes, my black beans shall be served with Chicken Enchilada Casserole … until Meagan of Scarletta Bakes posted this picture: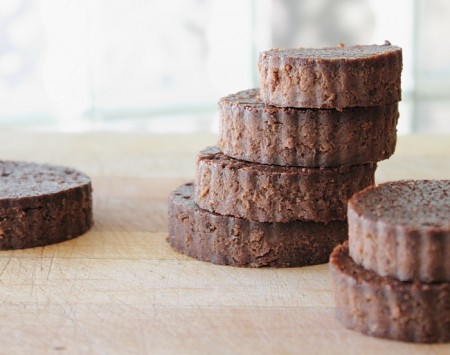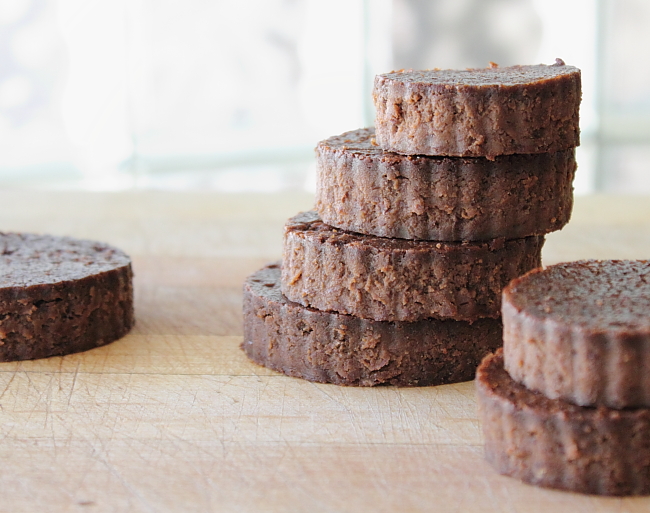 I love this picture and as I read through her blog post I started getting a little more serious about black beans and brownies all wrapped up in the same bite.  Dense, rich, luscious.  Then one day I was rummaging through my bottles of extracts and I came across this cute little bottle, actually I have two of them, gifted to me some time ago by my Florida-friend, Kathy. GODIVA Liqueur.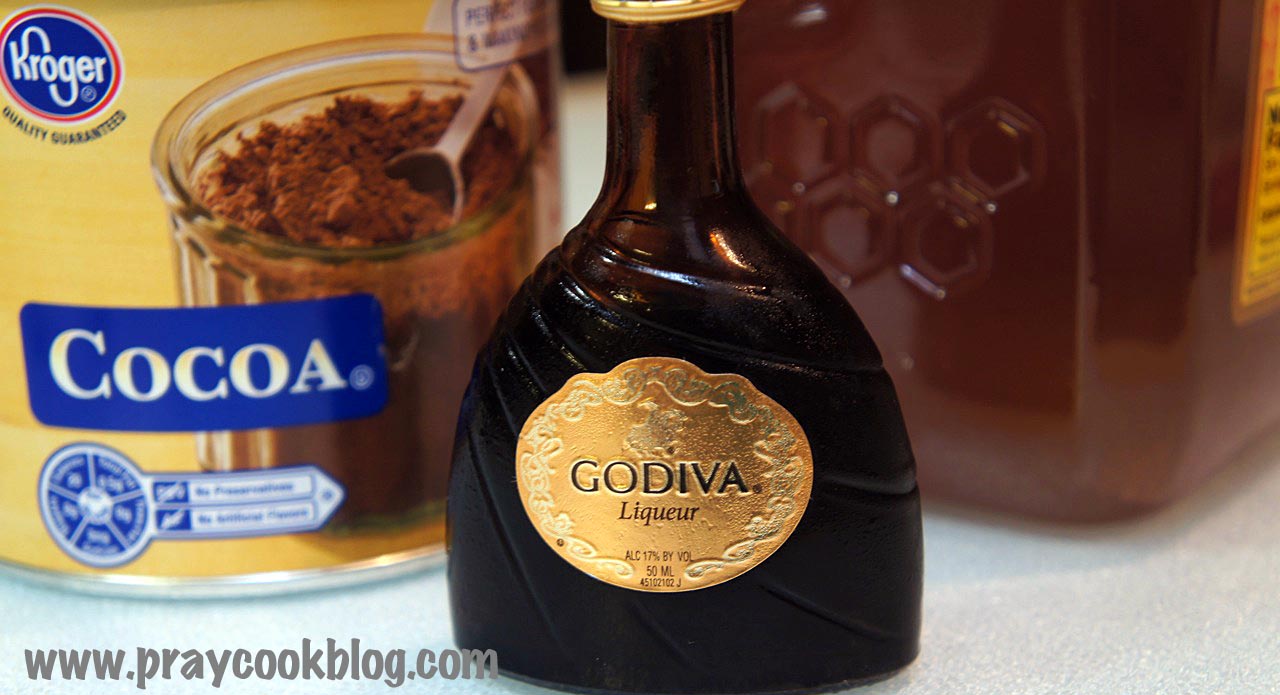 Hmmm, I wonder what black bean brownies would taste like with a bit of GODIVA liqueur? My first thought is that I can't tell the Chief or my Sous-chef-dish-washing mom that the brownies are made with black beans.  That little nugget of information needed to remain a secret 🙂 I researched other recipes for Black Bean Brownies and ended up using a combination of several.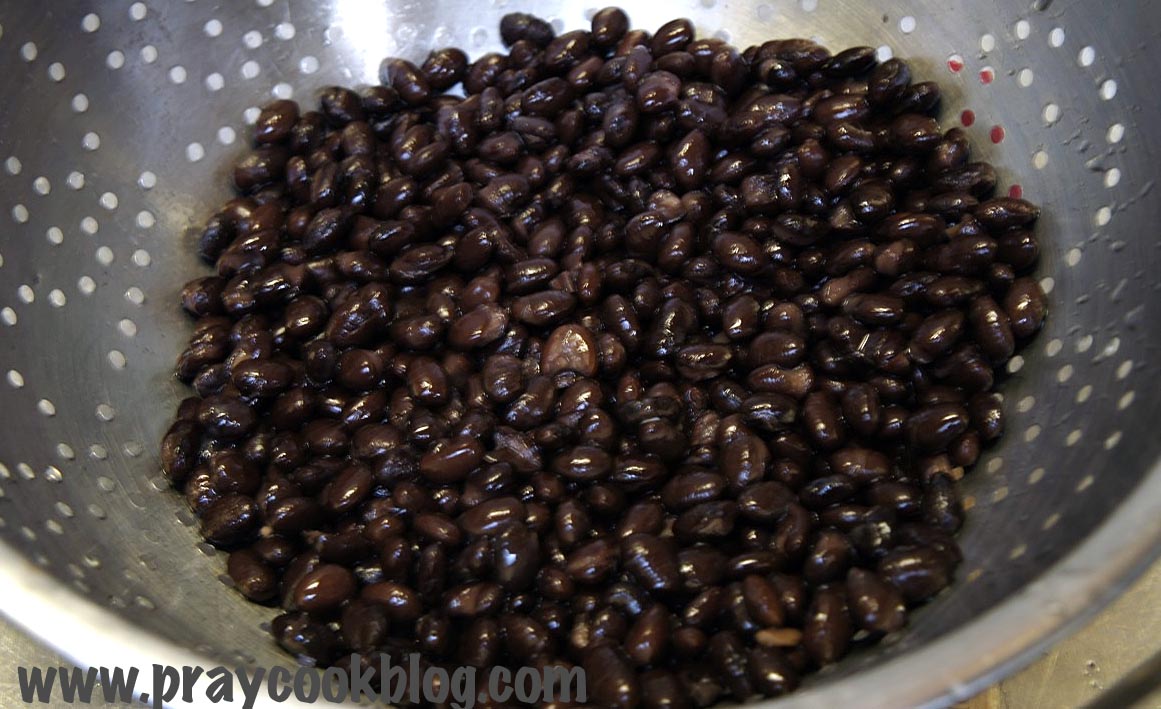 The beans went into a strainer and were rinsed.  Eggs, beans and melted butter were poured into a blender.  At this point I am quite skeptical because I have never really had luck mixing batter in a blender.
Okay,so  it worked well.  Surprise.  The rest of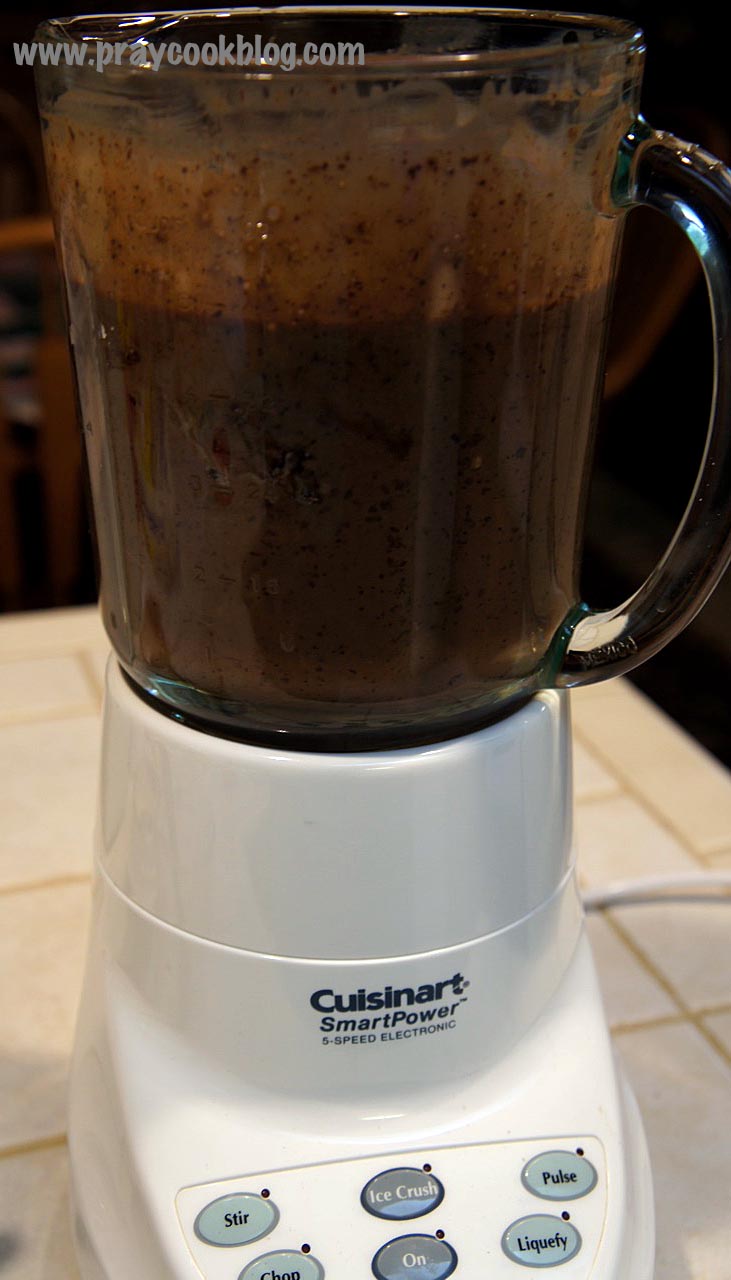 ingredients went into the blender. I dissolved the coffee granules in a little water and added to the blender. Although the Godiva liqueur is optional, I highly recommend it or your favorite chocolate liqueur. It adds an outstanding richness to the brownies. I poured the batter into a 9″ x 13″ greased baking dish.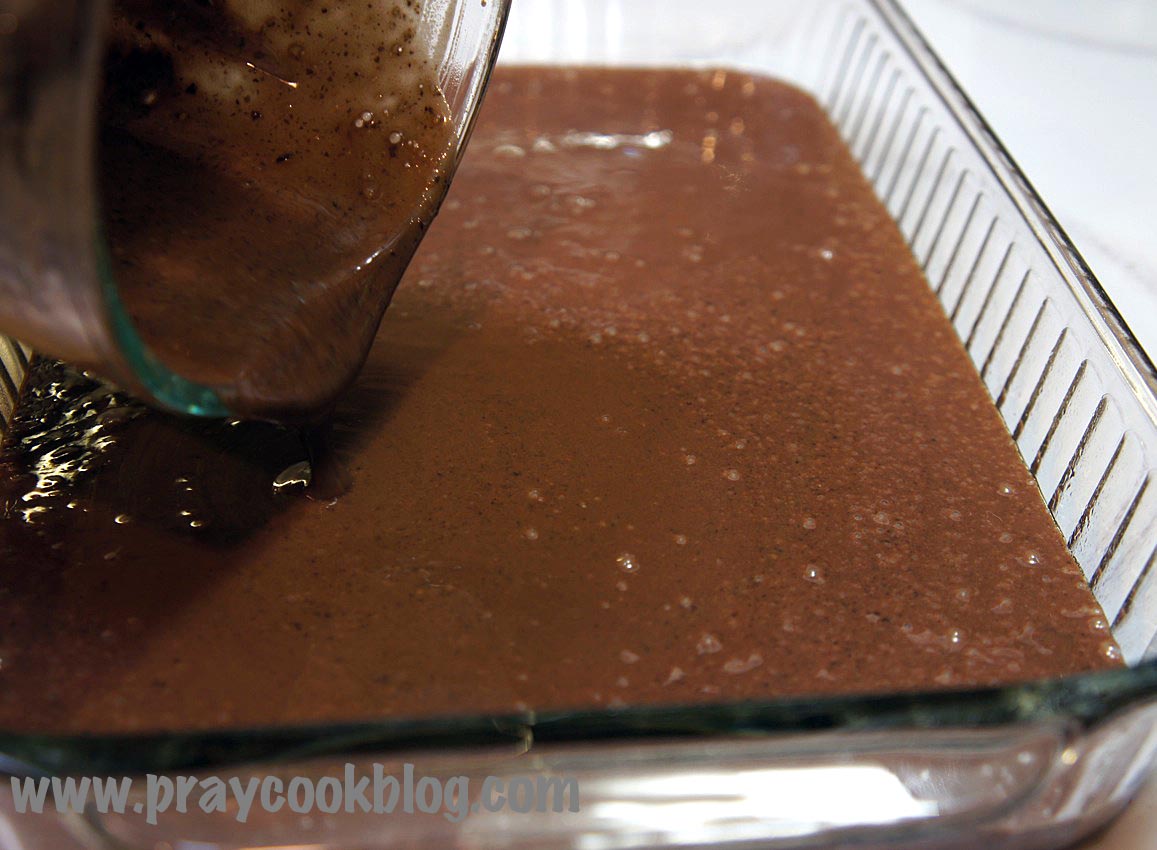 The brownies were baked for about 40 minutes. These brownies are very dense and can easily be cut with a cookie cutter.  Once they were cool I started "playing" around with my cookie cutters.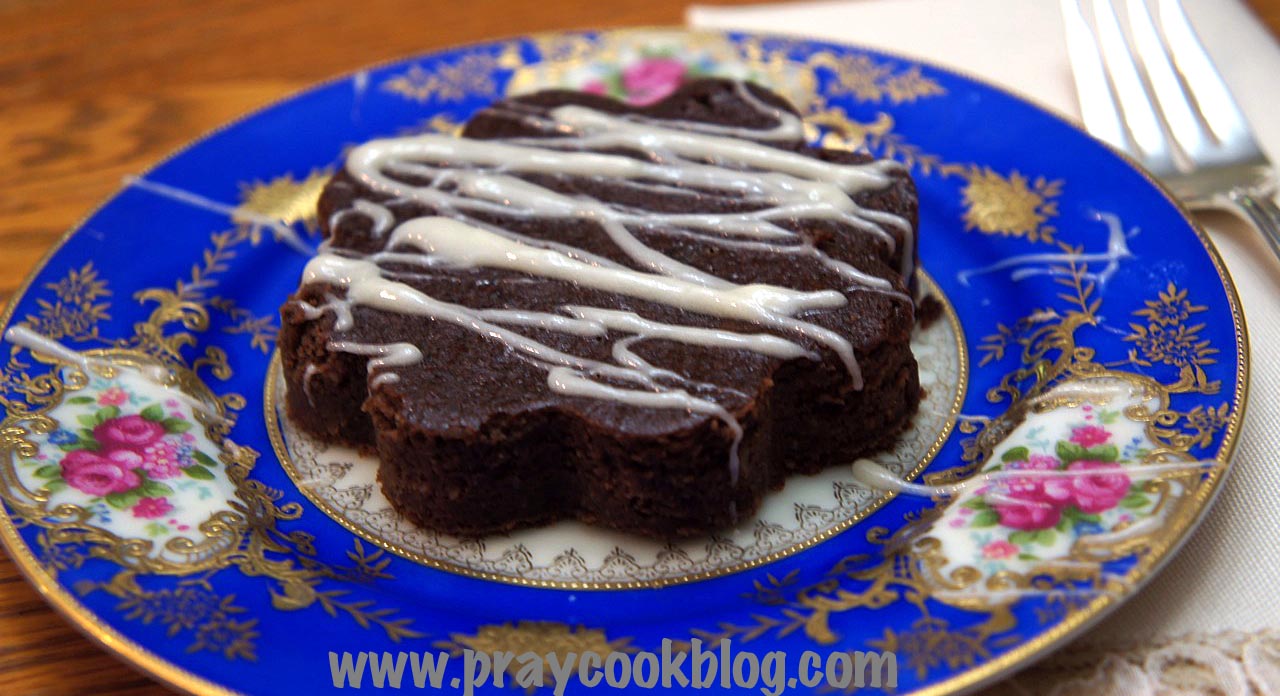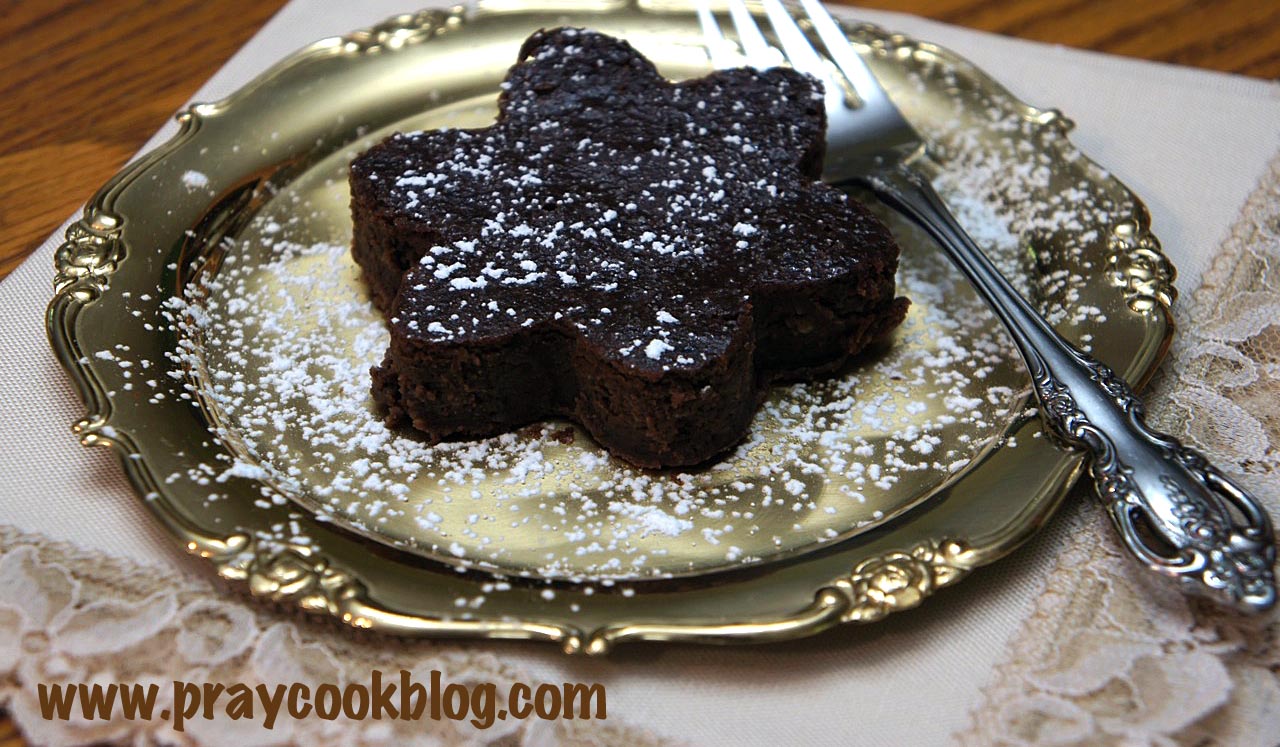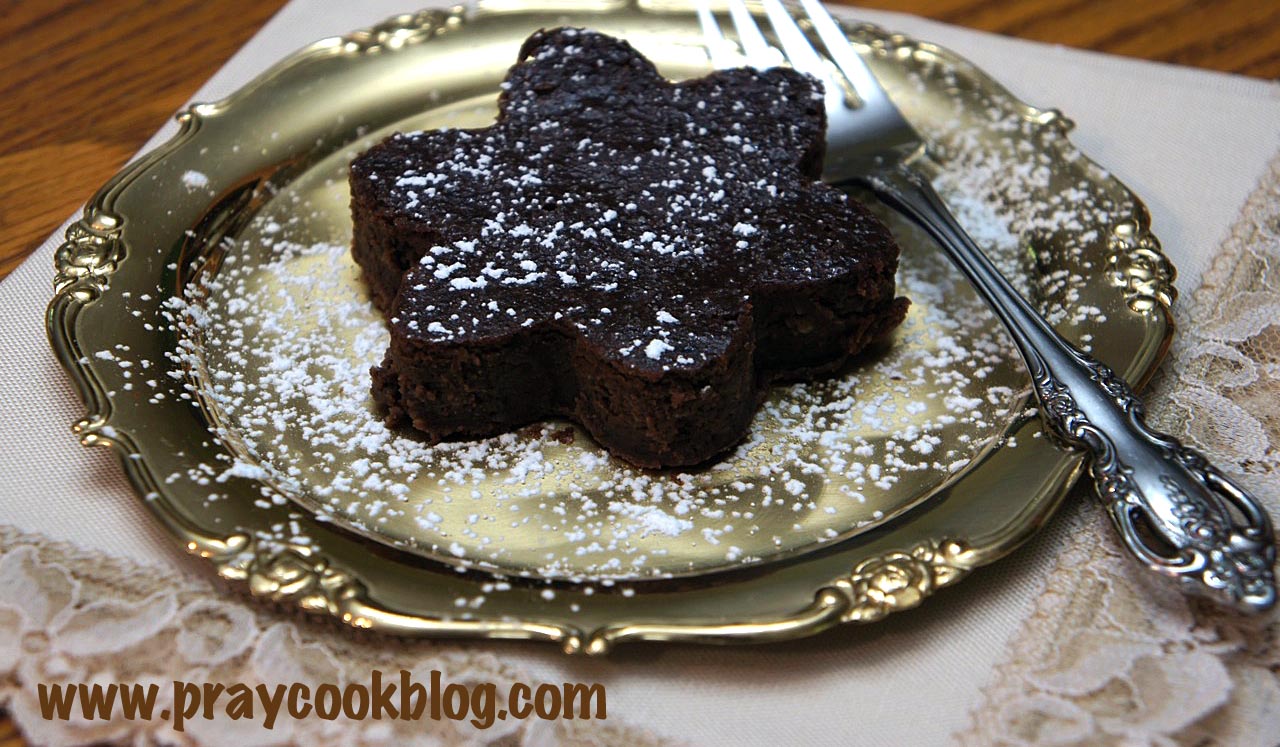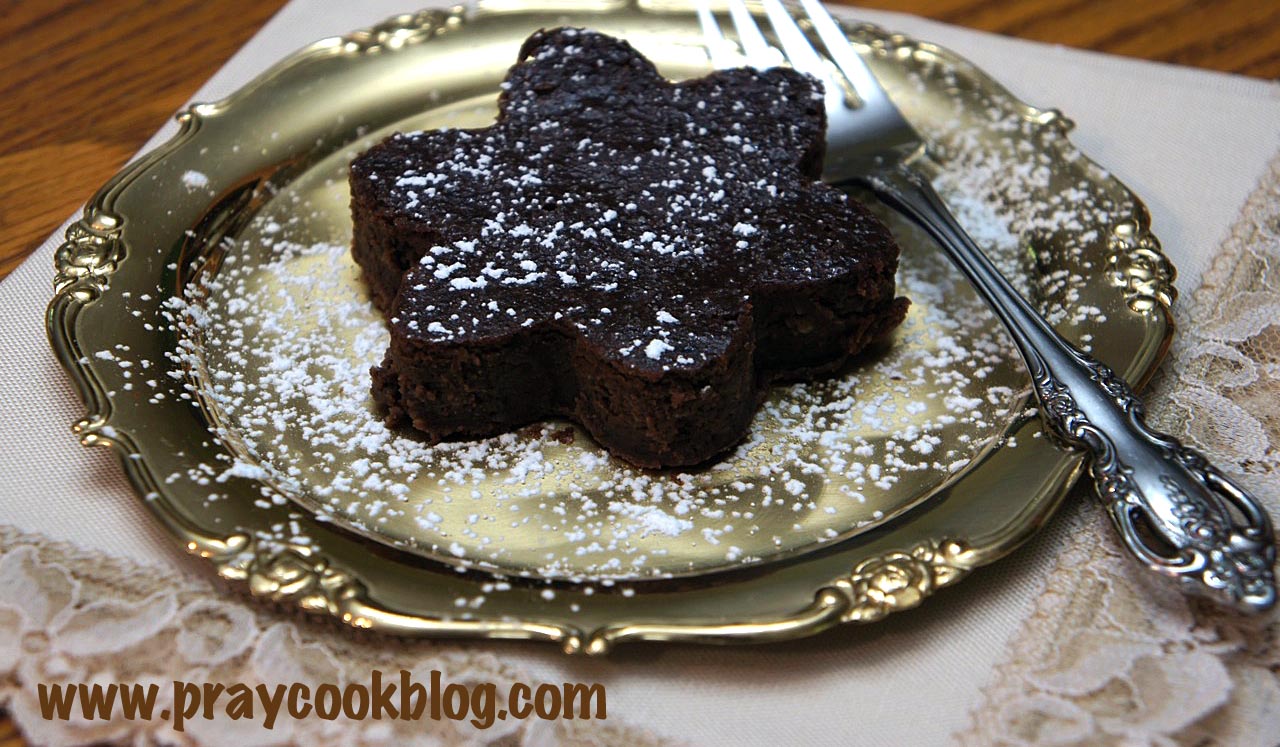 The brownies are equally good sprinkled with powdered sugar or frosted with a favorite frosting.  In the end why bother making brownies with black beans?  For one thing, black beans add a touch of fiber — that's always good, right?  Plus, what a conversation piece your brownies will be.
It will go something like this:
Chief: What did you make?  It smells great in here!
Me:  Just a little chocolate for my sweetheart and mum.
Mum: Those look so cute.
Me:  Thanks (nervous sigh).
After dinner
Me: Who wants dessert? 
Chief: Definitely. Is this a new recipe?
Mum: Delicious, really rich. Have you made these before?
Me:  No, I haven't made them before. Yes, a new recipe…. I made them with … black beans.
Silence.
Me: Who wants another piece?
The family: sure … count me in … just another little bite …
Me: Whew.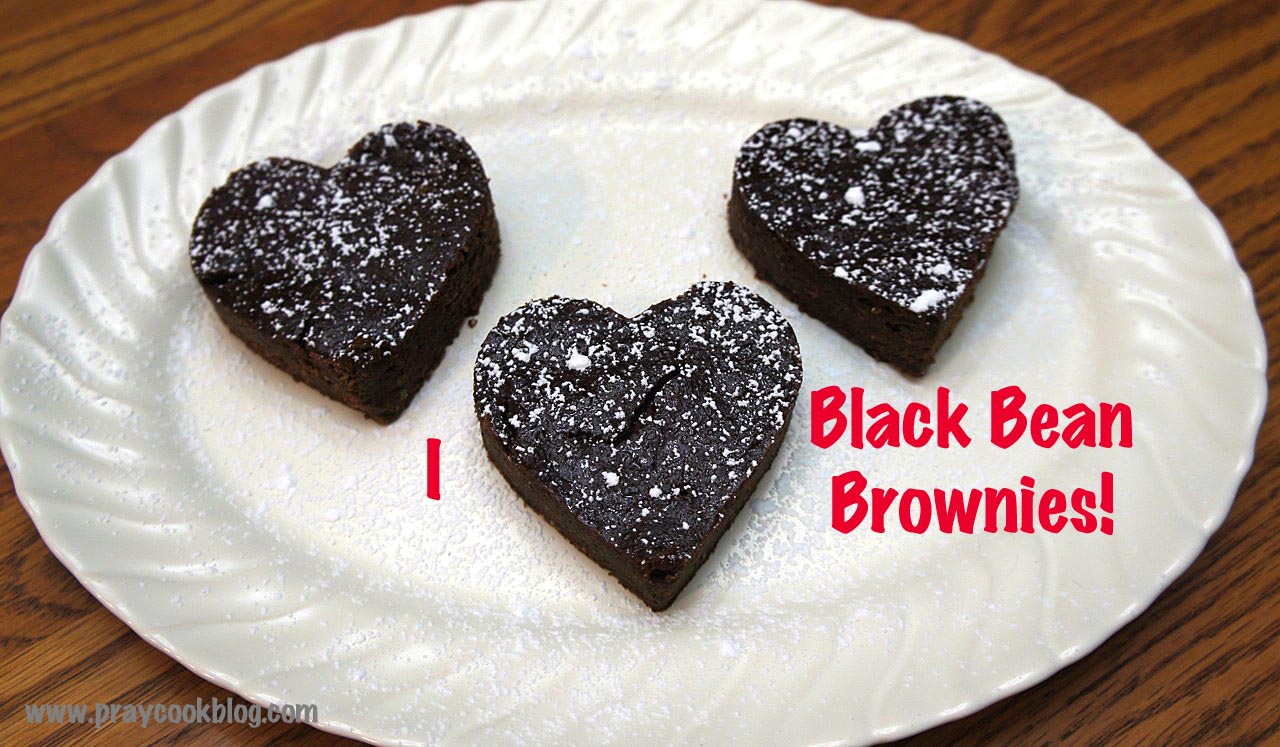 PRINT from my Tasty Kitchen Recipe Box
Happy Cooking! ~ Catherine
"The unfolding of your words gives light; it gives understanding to the simple." Psalm 119:130 NIV
If you are reading through the Bible with me, this week starts the book of Isaiah!