Walk Through The Bible In One Year
Week 22 reading plan Psalm 1 through 39
Click on the colored link to read each day's scripture.
Monday Psalm 1-9, Tuesday Psalm 10-17,
Wednesday Psalm 18, Thursday Psalm 19-22,
Friday Psalm 23-29, Saturday Psalm 30-34,
Sunday Psalm 35-39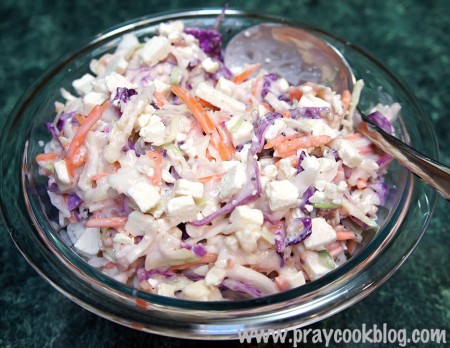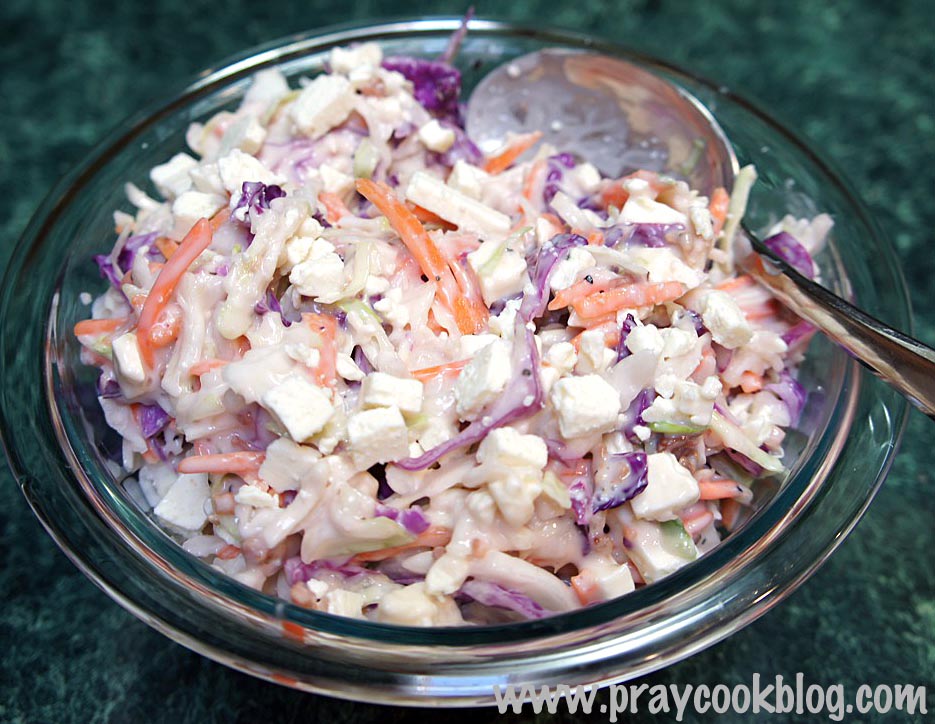 Pass the bacon slaw … just when you thought slaw couldn't get any better along comes a recipe with blue cheese AND bacon! (Bleu cheese, if you are French, blue cheese to the rest of us!) If you are in charge of making the slaw for this year's 4th of July celebration, consider this recipe!  I found it in the May publication of the Tennessee Magazine and I couldn't wait to make it.  There were six other slaw recipes but combining blue cheese (which I love) and bacon (and who doesn't like bacon) seemed too good to pass up.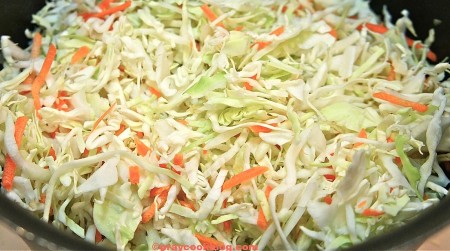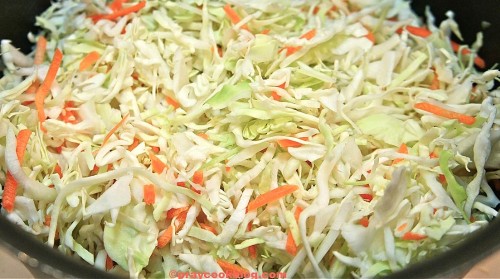 Since cabbage is one of the first crops from the garden I love cooking with it each week.  In slaw it is all crunchy and cool and easy to use.  One head of cabbage will feed the whole crowd at a barbecue, but if you aren't into cutting and slicing then the packaged stuff works great too!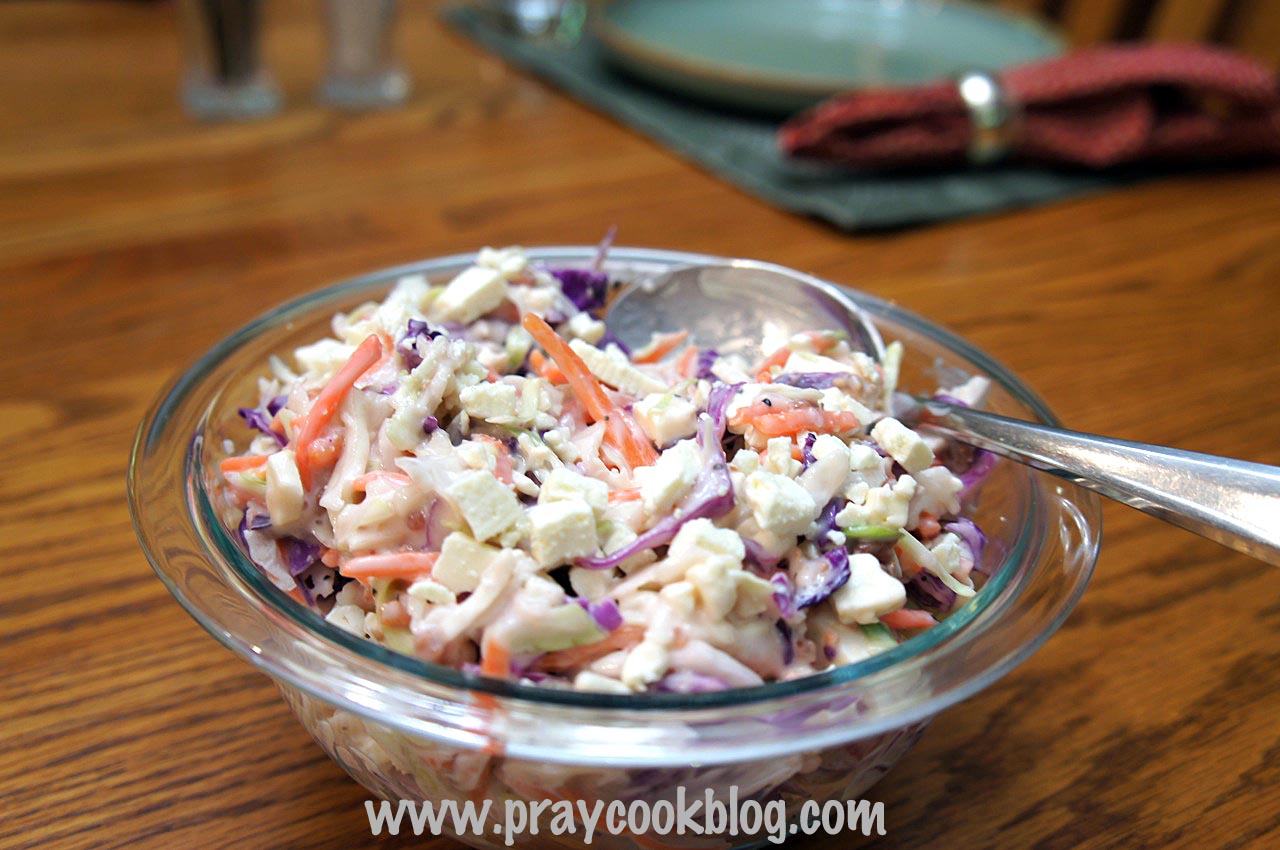 When I made this batch I added carrot sticks and some red cabbage I bought at the local farmers market.  You can add what you have on hand or leave it out, either way the recipe will be delicious!  And the leftovers … if there are any, are great piled on hot dogs, hamburgers, or a veggie sandwich the next day 🙂
Happy Cooking!
Blessings ~Catherine
Bleu Cheese Bacon Slaw
Crunchy and cool tossed with blue cheese and bacon gives a winning combination! Serve as salad or use as a topping for hotdogs or hamburgers.
Author:
Tennesse Magazine
Ingredients
1 head Shredded Cabbage
1 cup Shredded Carrots
¼ head Red Cabbage, shredded
1 cup Crumbled Blue Cheese
8 Bacon slices, cooked and crumbled
¾ cup Mayonnaise or Miracle Whip Salad Dressing
2 tablespoon Red Wine Vinegar
1 tablespoon Honey
¼ teaspoon Salt
⅛ teaspoon Black Pepper
Instructions
In a large bowl, toss together the cabbage, red cabbage, and carrots, (or coleslaw mix,) cheese and bacon.
In a separate bowl, whisk together the mayo, vinegar, honey, salt, and pepper. Gently toss over the coleslaw mixture. Cover and refrigerate at least 30 minutes before serving.