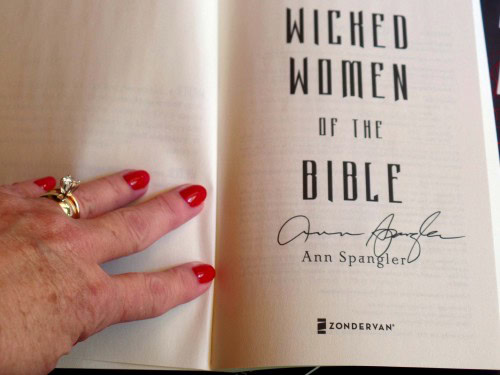 Congratulations to Stefanie from Peoria, Illinois who has won this signed copy of Wicked Women of the Bible!  Thank you Stefanie for being a faithful follower of My Daily Bread Body and Soul and entering our book giveaway contest.  Entry was chosen by Random.org list randomizer.
If you missed reading my book review check it out HERE.
Thank you to everyone who entered to win this book.  We will have a drawing to give away a second signed book on the 29th.  To enter the giveaway, leave a comment on this post and tell me your favorite woman in the BIBLE (wicked good or wicked bad!)  Easy peasy! Good Luck!
Thank you Ann Spangler for providing these signed books for our giveaway.
Happy Reading,
~Catherine