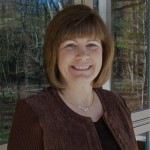 Ephesians 5:20
Always giving thanks to God the Father for everything, in the name of our Lord Jesus Christ.
Give Thanks!  I am so thankful for another blessed year for me and for my family.  This doesn't mean this year hasn't had it's share of ups and downs, but I simply look at that as part of the blessed ride.  Nothing boring, always challenging, and totally blessed by God.  I hope during this Thanksgiving weekend you found time to reflect on your blessings and thank the one who is responsible.
After Thanksgiving I posted my best chili recipe, and if you took me up on the suggestion that it is a wonderful relief from "everything turkey", then you just might be ready for a second installment of Chili!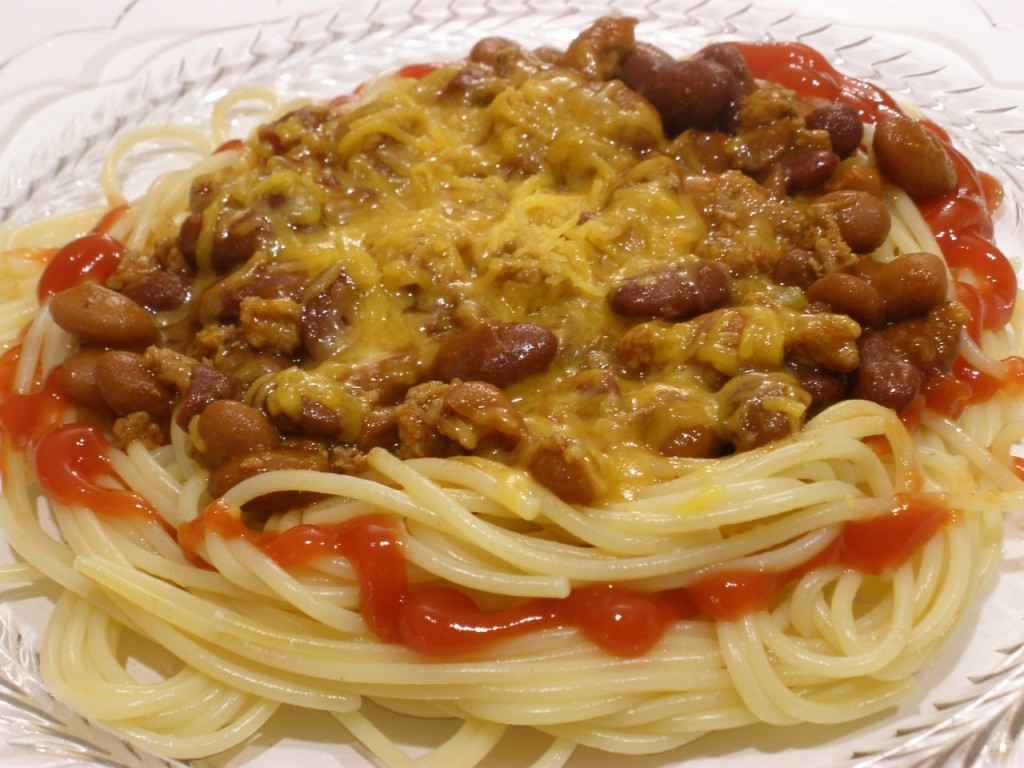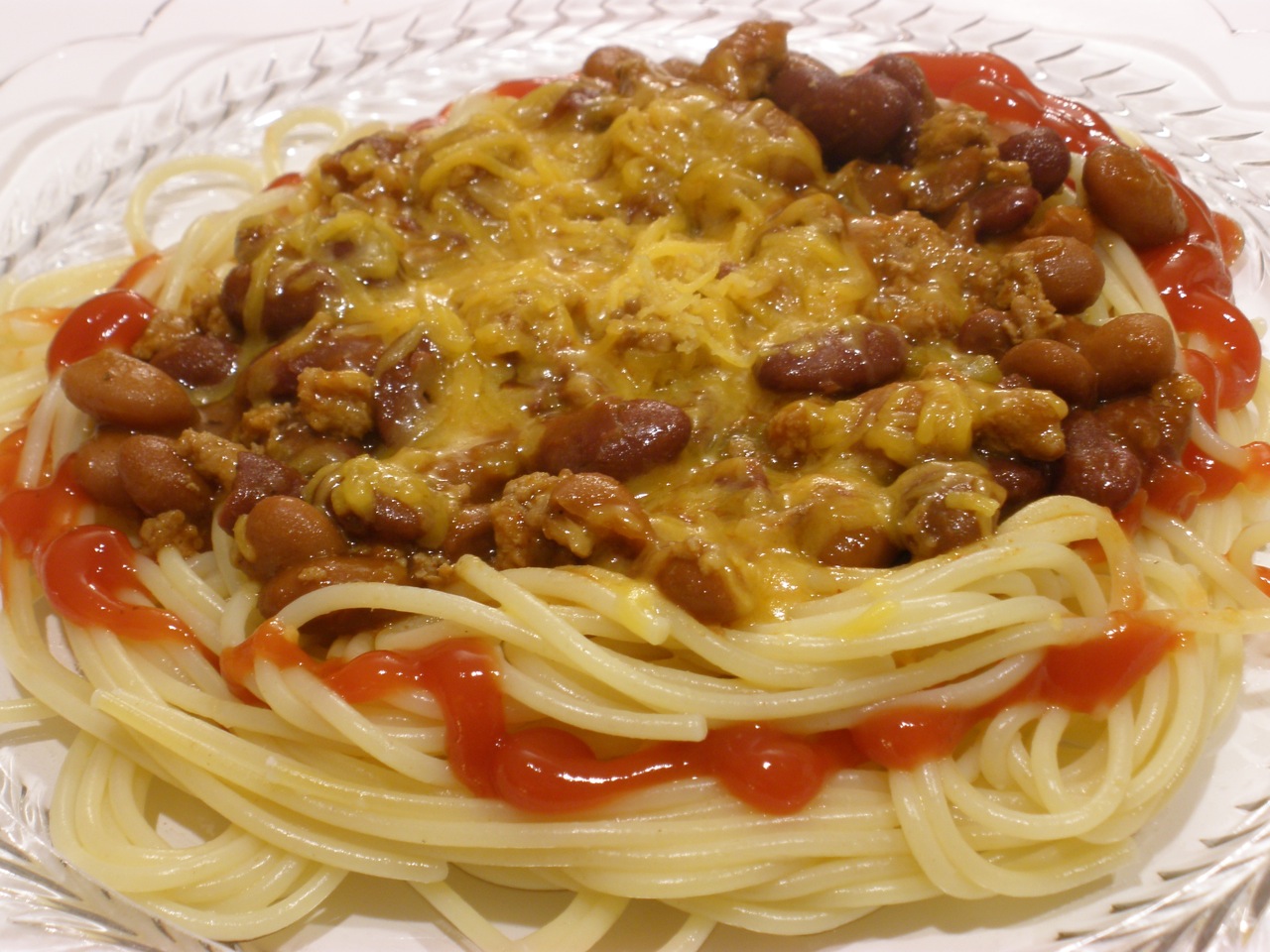 When my husband was a teenager he worked at Steak 'n Shake, which is a hamburger and shake place that began in Normal, Illinois in 1934.  Besides, hamburgers, fries, and shakes they also specialize in some of the best chili found in restaurants and even today have outstanding food.  I just heard via Facebook from my friend Sandy, that Steak 'n Shake has finally arrived in the Denver area, and since Sandy is originally from Illinois, she is thrilled to have this home-grown favorite close to her!  Chili Three Ways is a trademark dish at Steak 'n Shake and always a dish on our table after I make Kickin' Chili Soup.  When my husband first taught me how to make this he definitely had a Doubting Thomas on his hands.  I thought, "I'll make it, but I'm not going to it eat."  Boy was I wrong.  Now everyone gets excited around here when I make chili because they know that Chili Three Ways is not too far behind.  I typically use Dreamfields pasta because it has a lower glycemic index keeping blood sugar from spiking high after pasta.  If you watch you blood sugar definitely check out Dreamfields instead of giving up pasta!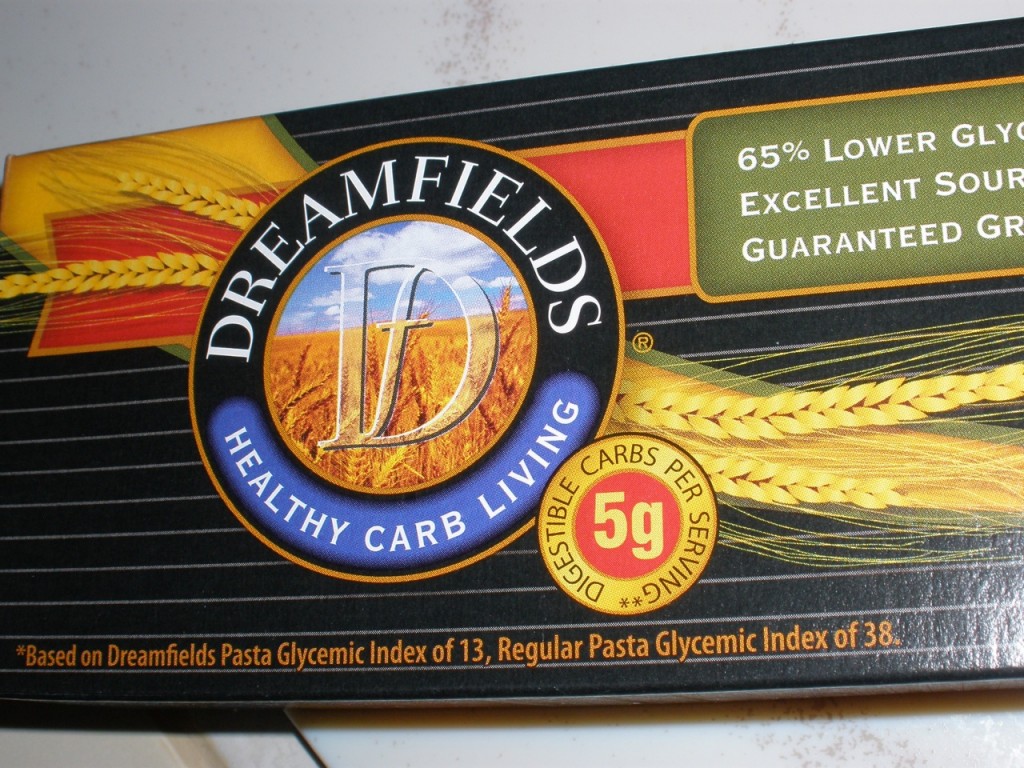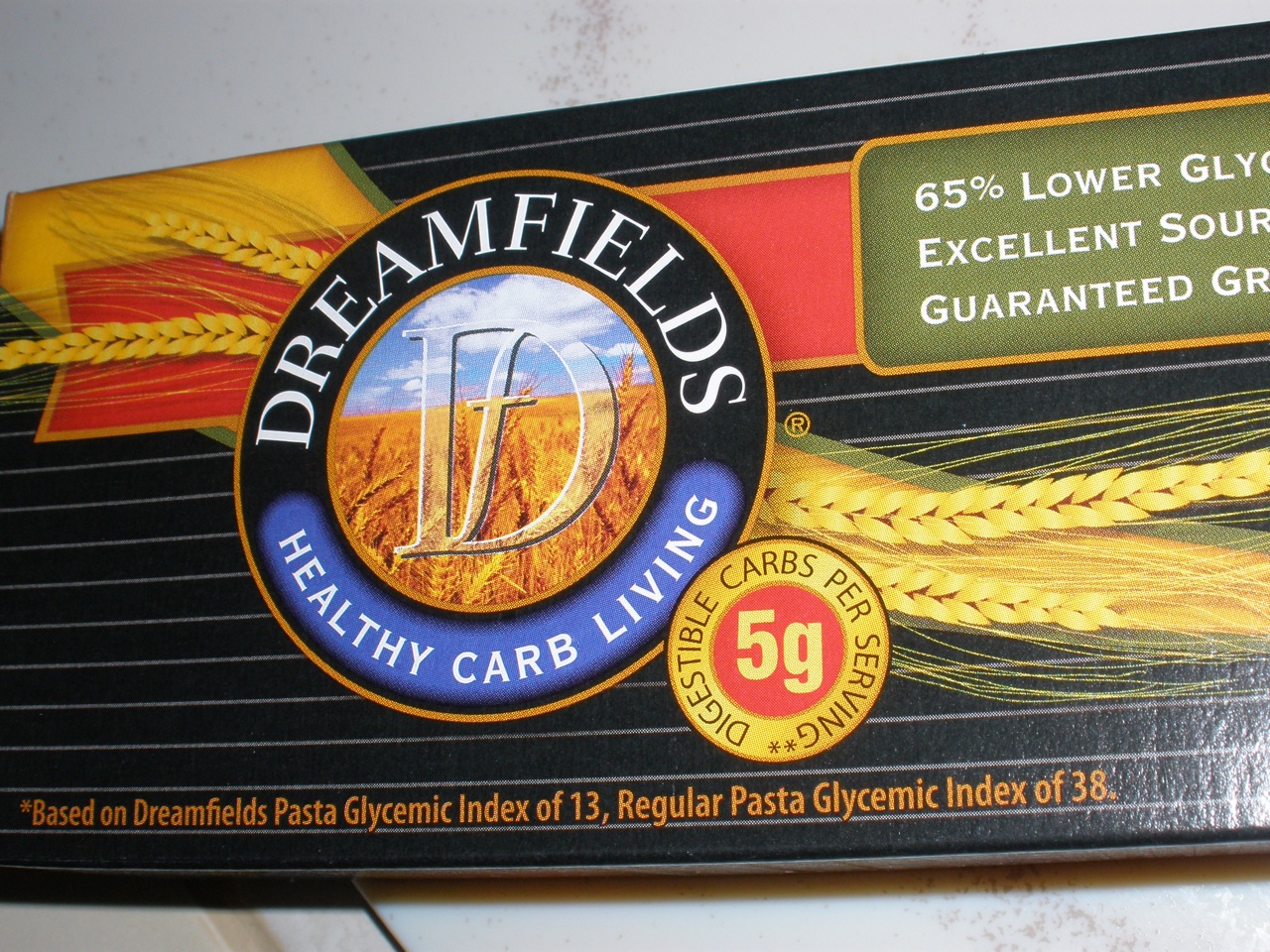 Next I warm up some leftover chili.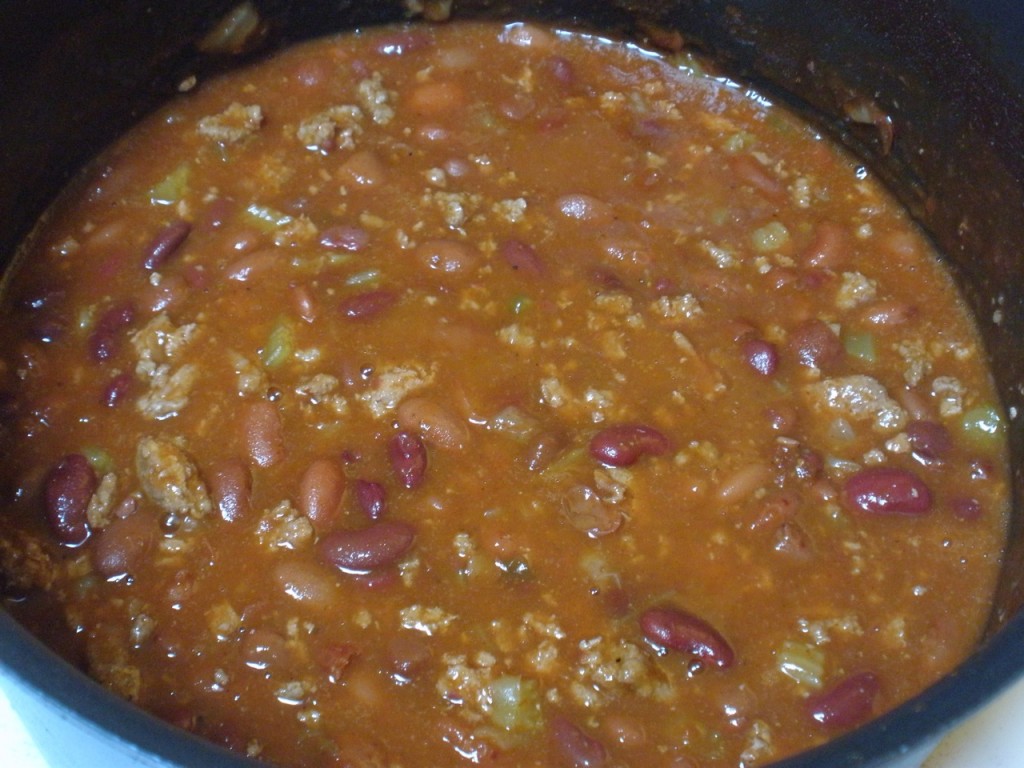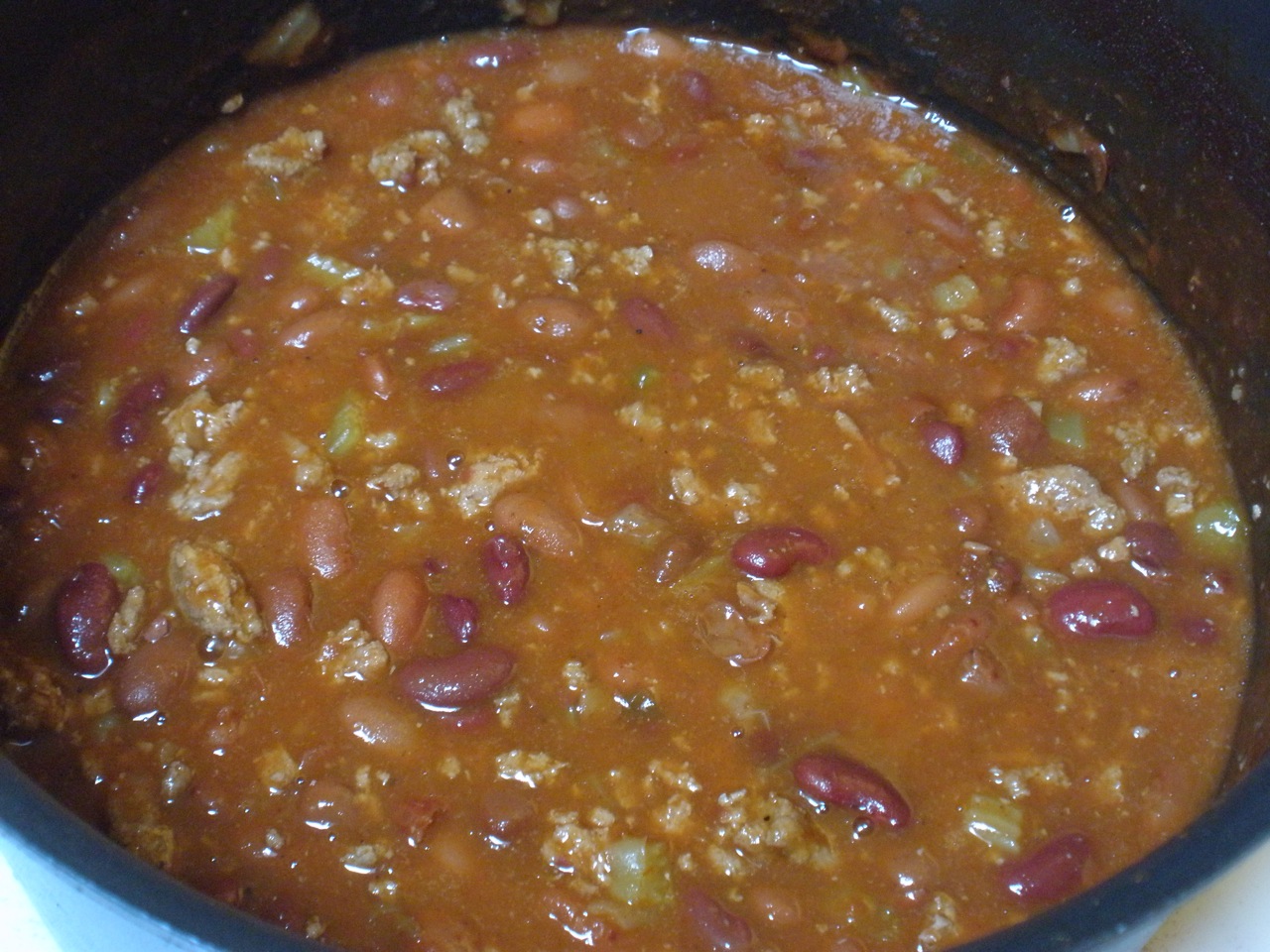 Mix up the "special sauce", get out the cheese and as my mouth starts watering I layer the spaghetti, chili, cheese, and circle with the sauce.
Dinner's ready!  Taste and see — this is delicious!!!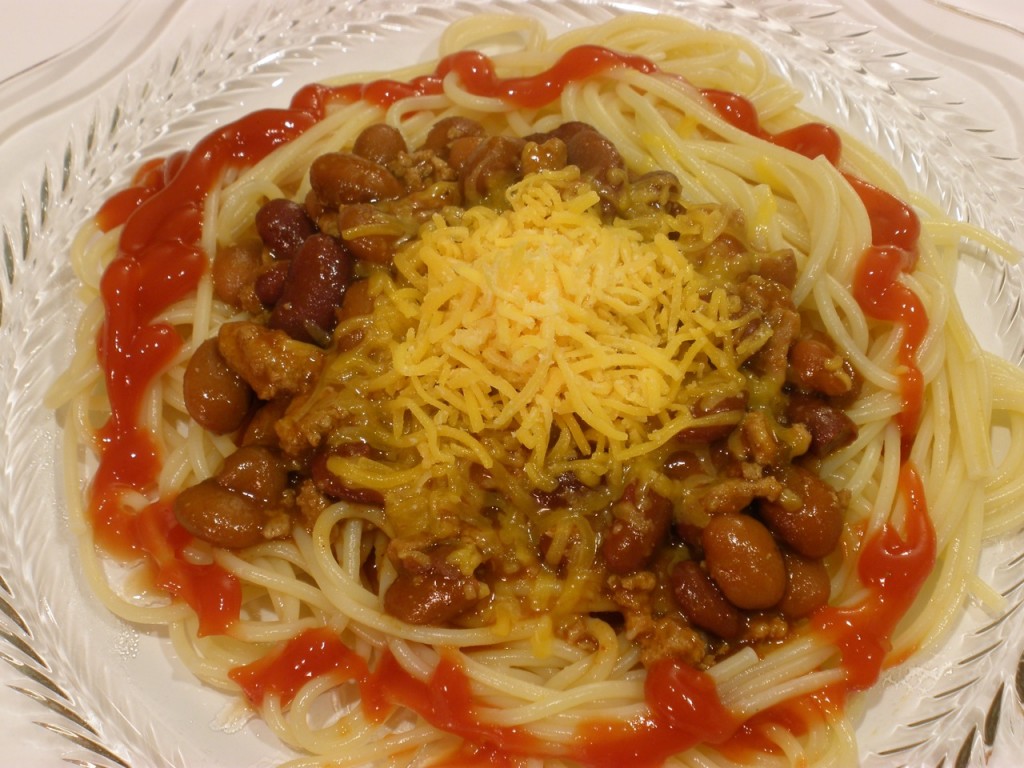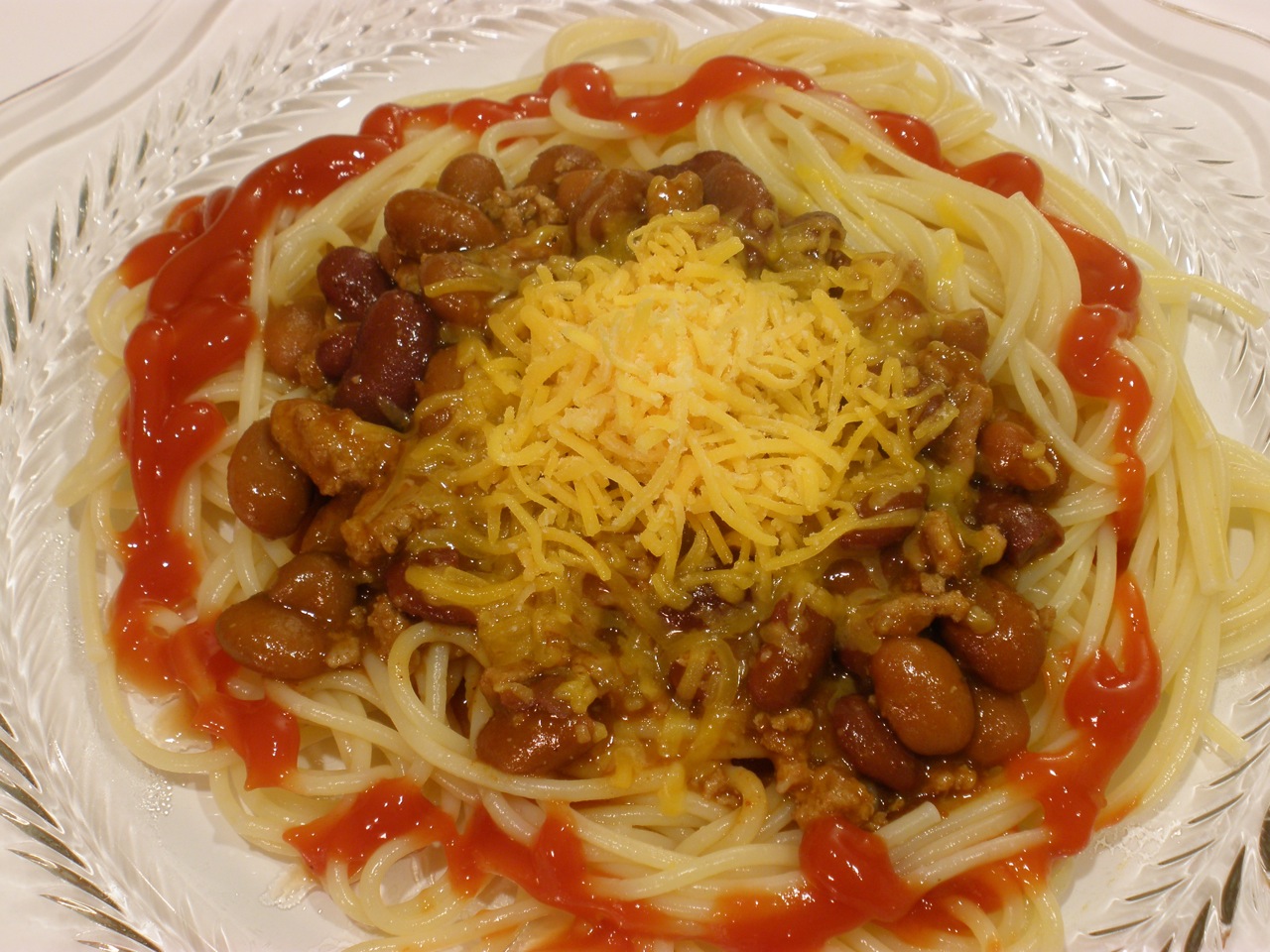 Chili Three Ways
Adapted from Chili 3 Ways or Chili 4 Ways at Steak 'n Shake, the flavors pop in this fabulous chili and spaghetti dish!
Ingredients
4 cup Leftover Chili Soup
13 oz Spaghetti
½ cup Ketchup
2 teaspoon Worcestershire Sauce
¾ cup Sharp Cheddar Cheese, shredded
To taste Chopped Onion
Instructions
Warm leftover chili soup, heating through out.

Cook spaghetti according to package directions. If using Dreamfields spaghetti, DO NOT OVERCOOK. Cook exactly for 9 minutes and then drain. Over-cooking breaks down the spaghetti and makes it mushy. When cooked, drain well.

Mix ketchup and Worcestershire sauce together.
On individual plates: place one serving of spaghetti, in the center of the spaghetti add 1 cup of hot chili. On top of chili/spaghetti (or around the edges) squirt ketchup mixture. Top with shredded cheese. Serve immediately.

Notes
* I use Dreamfields Healthy Carb Living spaghetti.  This spaghetti has a 65% lower glycermic index and an excellent source of fiber.  Dreamfields helps limit the rise in blood sugar levels that normally occur after eating regular pasta.  Also contains over twice the fiber of regular pasta.

**Turn this in to Chili 4 Ways by adding chopped onion to the layer just before adding the cheese.