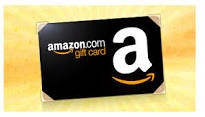 It is with pleasure that I announce Alisha L. has won the $25 Amazon gift card sponsored by Free Shipping Code!
Thank you to everyone who stopped by my blog this past month and entered the contest! Alisha's entry drawn by random selection.
Looking back over December here are a few of the goodies I featured.
My nephew Ryan's family-favorite
Pepperoni Bread
!
The "Grandma's Heritage Collection of goodies.  Pecan Puffs, Fudge, Scotch-a-roos, and Peanut Clusters.
Sweet Potato Pie worthy of any holiday celebration.
Hot Caramel Apple Spice drink that rivals Starbucks!
More heritage recipes from my Grandma Paulsen:  Spritz Cookies and Cream Puffs.
Jack Bac Jam – really, you need to make this!
Super Ham Salad for appetizers and sandwiches. Super easy, super delicious!
Counting down the days to the end of the year and the beginning of a fabulous new year!
God Bless,
Catherine
Year-end scripture:  Philippians 4:6-7  
"Don't fret or worry. Instead of worrying, pray. Let petitions and praises shape your worries into prayers, letting God know your concerns. Before you know it, a sense of God's wholeness, everything coming together for good, will come and settle you down. It's wonderful what happens when Christ displaces worry at the center of your life."
Scripture Taken from The Message