A blessing for you today. Psalm 20
1 May the Lord answer you when you are in distress;
may the name of the God of Jacob protect you.
2 May he send you help from the sanctuary
and grant you support from Zion.
3 May he remember all your sacrifices
and accept your burnt offerings.[b]
4 May he give you the desire of your heart
and make all your plans succeed.
5 May we shout for joy over your victory
and lift up our banners in the name of our God.
May the Lord grant all your requests.
Walk Through The Bible In One Year
Week 24 reading plan Psalm 81 through 118  Click on the colored link to read each day's scripture. Monday Psalm 81-87, Tuesday Psalm 88-91, Wednesday Psalm 92-100, Thursday Psalm 101-104, Friday Psalm 105-106, Saturday Psalm 107-110, Sunday Psalm 111-118


Writing this blog is such a blessing to me.  It has become a platform for family and friends and folks I haven't even met to share recipes that I may not have otherwise ever known about.  Today I am so excited to share a recipe with you that I received from my nephew, Ryan.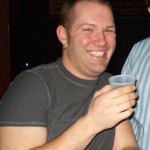 Ryan loves to cook and bake.  At our recent family reunion he arrived with a gift basket for each family cottage (5 cottages, 5 baskets) and each basket was LOADED with all kinds of goodies, including dozens of cookies, candy, and even a loaf of bread.  Last week he emailed me and asked if I had a good recipe for Clafoutis.  Clafoutis  — hmmm – not only did I not have a recipe, but I had no idea what it was!   Wikipedia to the rescue! Turns out Clafoutis is a baked French dessert of black cherries arranged in a buttered dish and covered with a thick flan-like batter.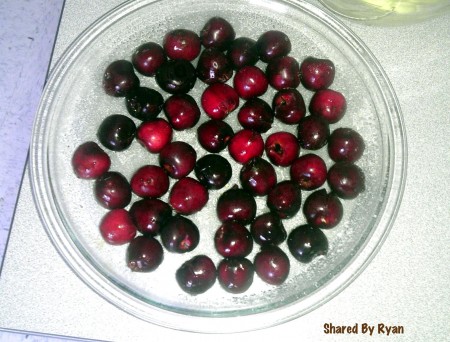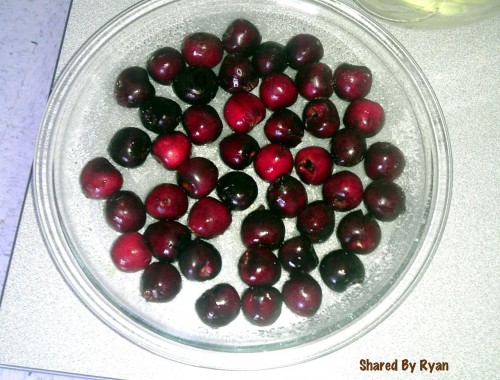 A cherry clafoutis was on Ryan's short list of brunch items for a 4th of July celebration.  These sweet cherries look so good. Ryan said he bought them in a big bag for $2 at the grocery store!  I am amazed because the ones I find are usually pretty expensive and not in that great of condition. A traditional Limousin clafoutis contains pits of the cherries. According to baking purists, the pits release a wonderful flavor when the dish is cooked. If the cherry pits are removed prior to baking, the clafoutis will be milder in flavor.  Leaving the pits in just doesn't seem right to me. What about biting a pit, dental work, breaking a tooth …I'm just saying. 🙁  Okay, on to Ryan's wonderful recipe.  Honestly Ryan, my first thought is how clean your oven looks! 🙂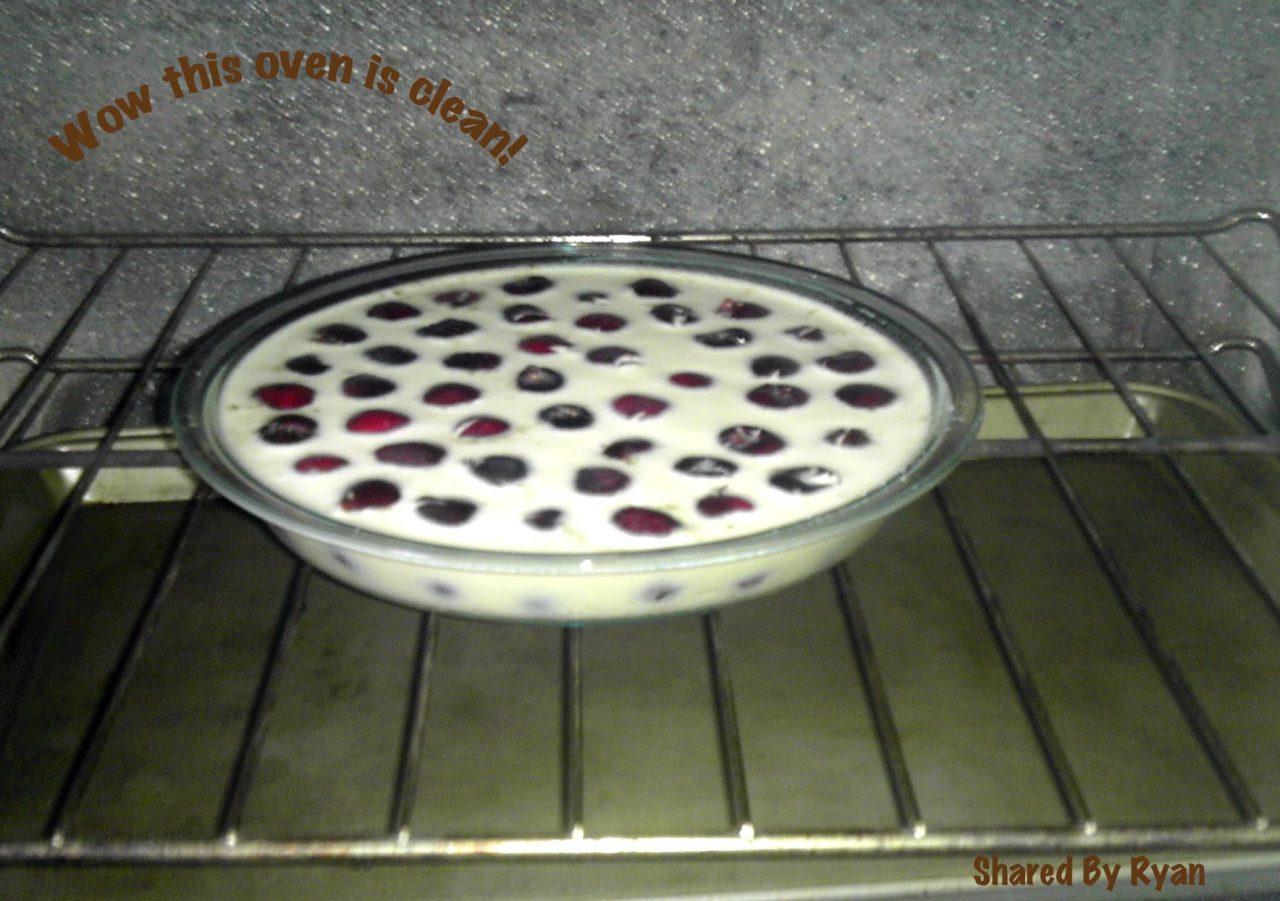 This french pastry is baked for 35 to 45 minutes.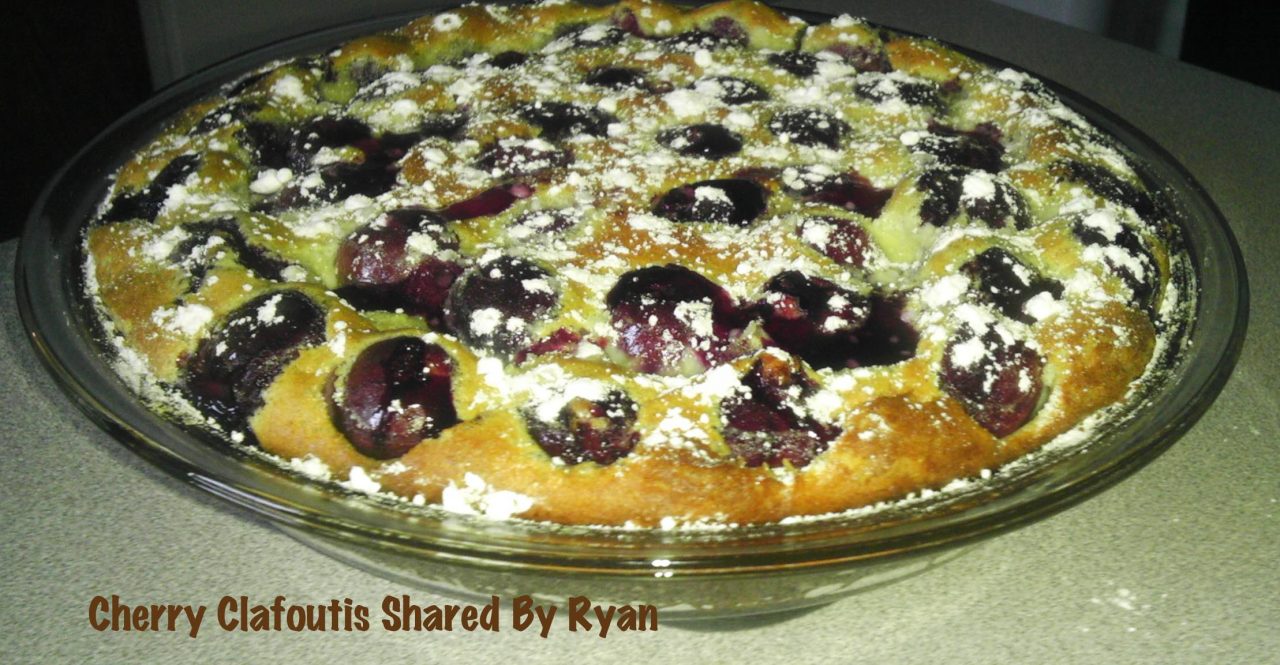 The baked Clafoutis is dusted with powdered sugar and served luke-warm.
Ryan reports that it was amazing and the hit of brunch!  He says that it was a bit odd at first bite, as it has a flan-like texture, but that it was just delicious.  Since they ate this for brunch,  he served it drizzled in maple syrup,  reporting that was excellent as well!      BUT WAIT …. THERE'S MORE!
When I was writing this blog post I became really curious as to how this flan-like brunchy-dessert tastes.  I even dreamed about it (I know, that is sick.)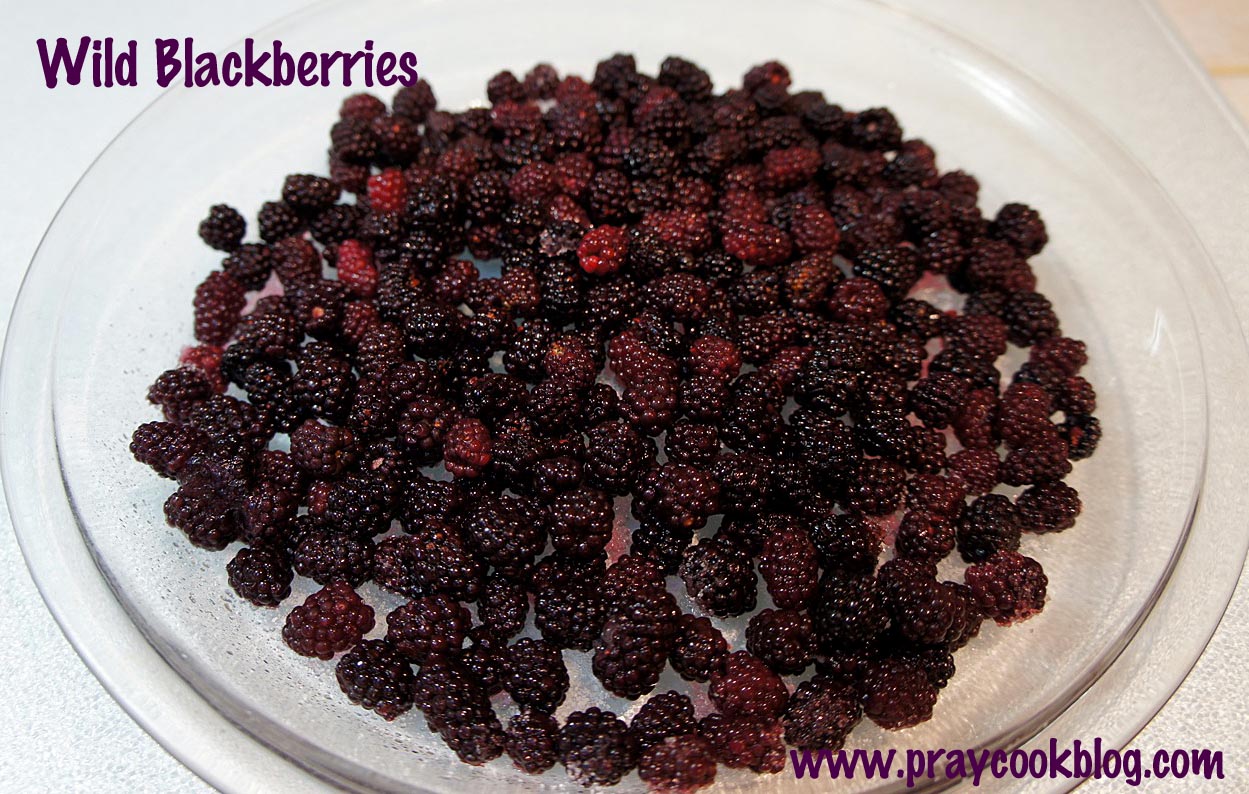 That is all it took.  I got up this morning, went straight to the kitchen and 1 hour later when my family was waking up it was to the luscious fragrance of a Blackberry Clafoutis.  (I don't care for cherries but hand-picked wild blackberries were waiting for me in my freezer!)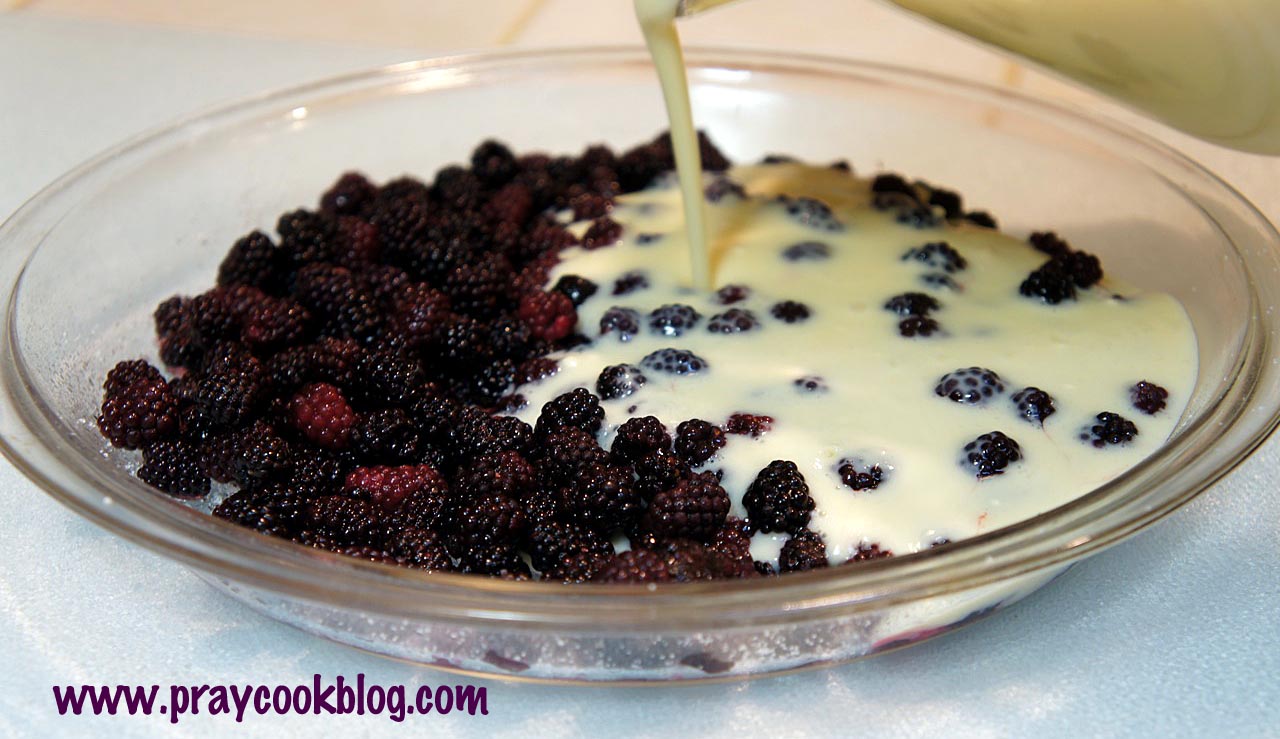 A mixture of milk, butter, eggs, sugar, salt, and flour is poured over the fruit.  The French don't like their desserts as sugary as Americans, so you will find this recipe light on sugar.  I liked it that way because it brings out the fruit flavor.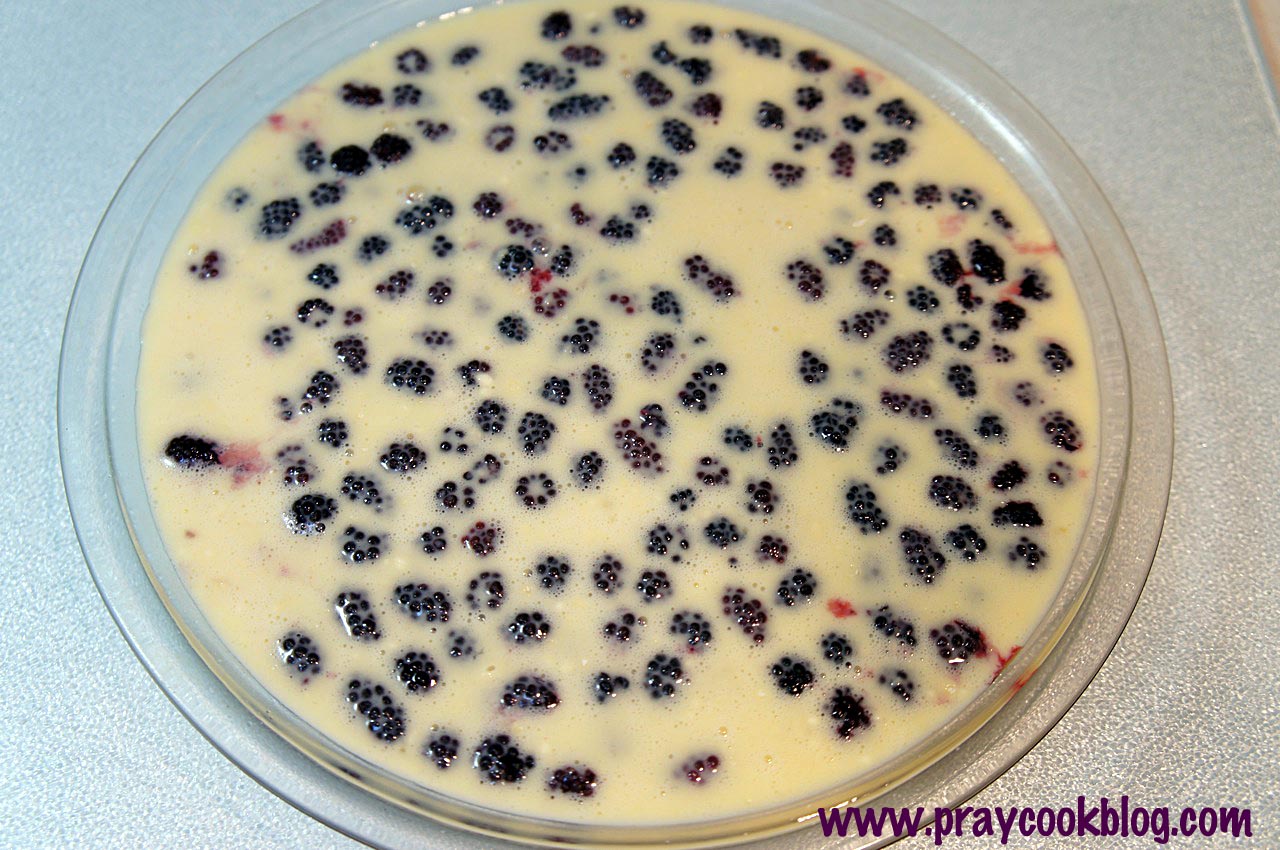 This creation is then popped into the oven.  No photo shots of my oven 🙂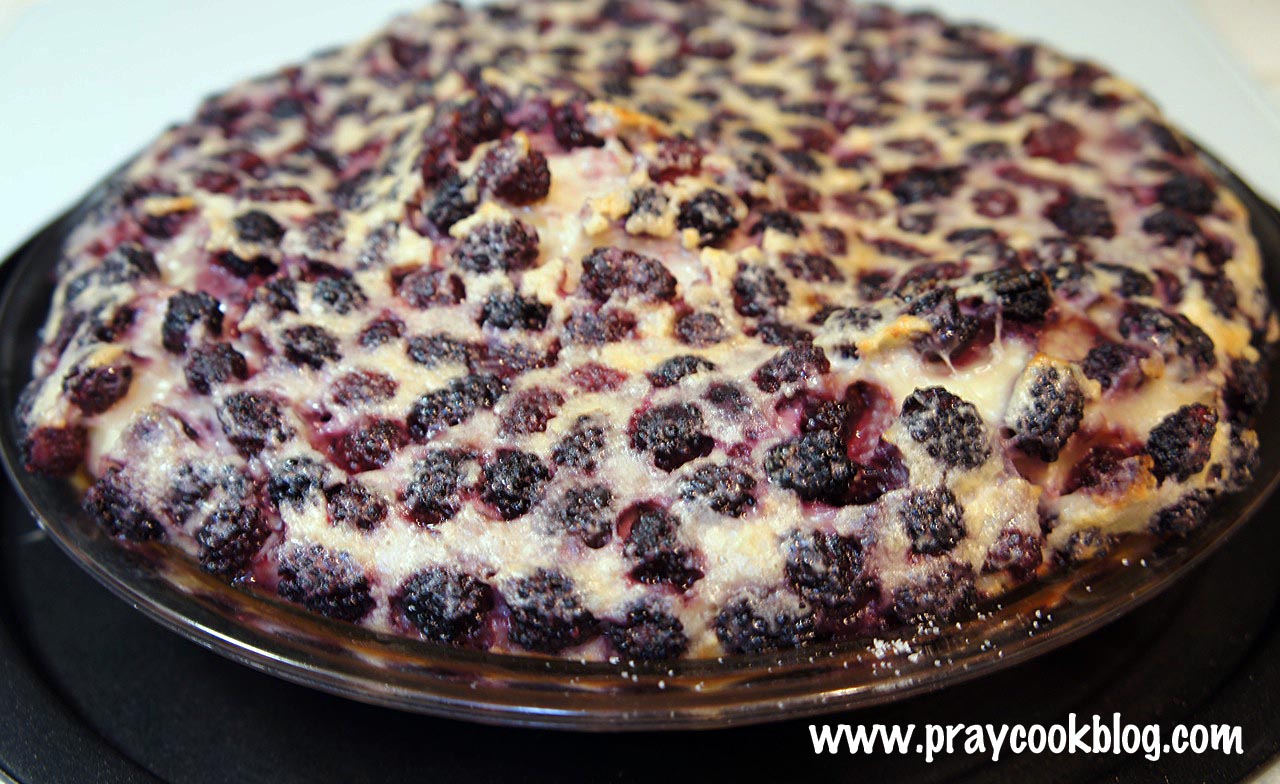 When this beautiful Clafoutis came out of the oven I was very surprised because it was so poofy.  I didn't know if that was right … but quickly it settled right down into a flan.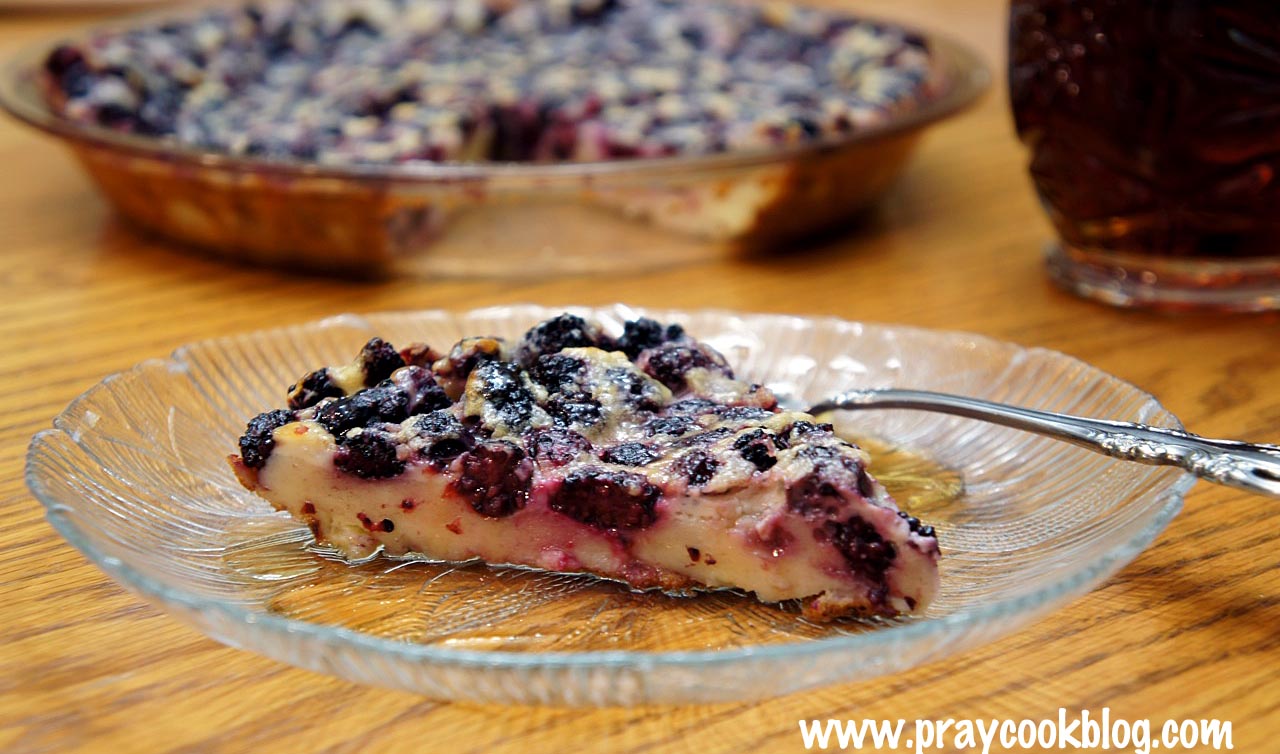 I got so excited I completely forgot to sprinkle the powdered sugar, even though I had it right on the counter!  We ate this for breakfast and the maple syrup was the perfect accompaniment.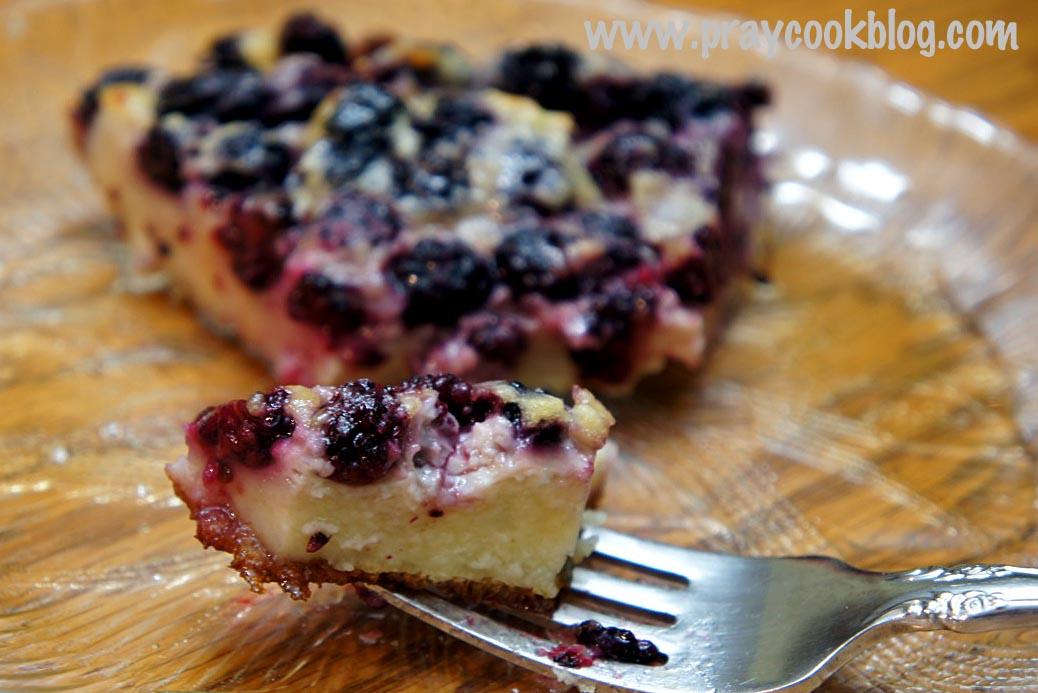 First Bite!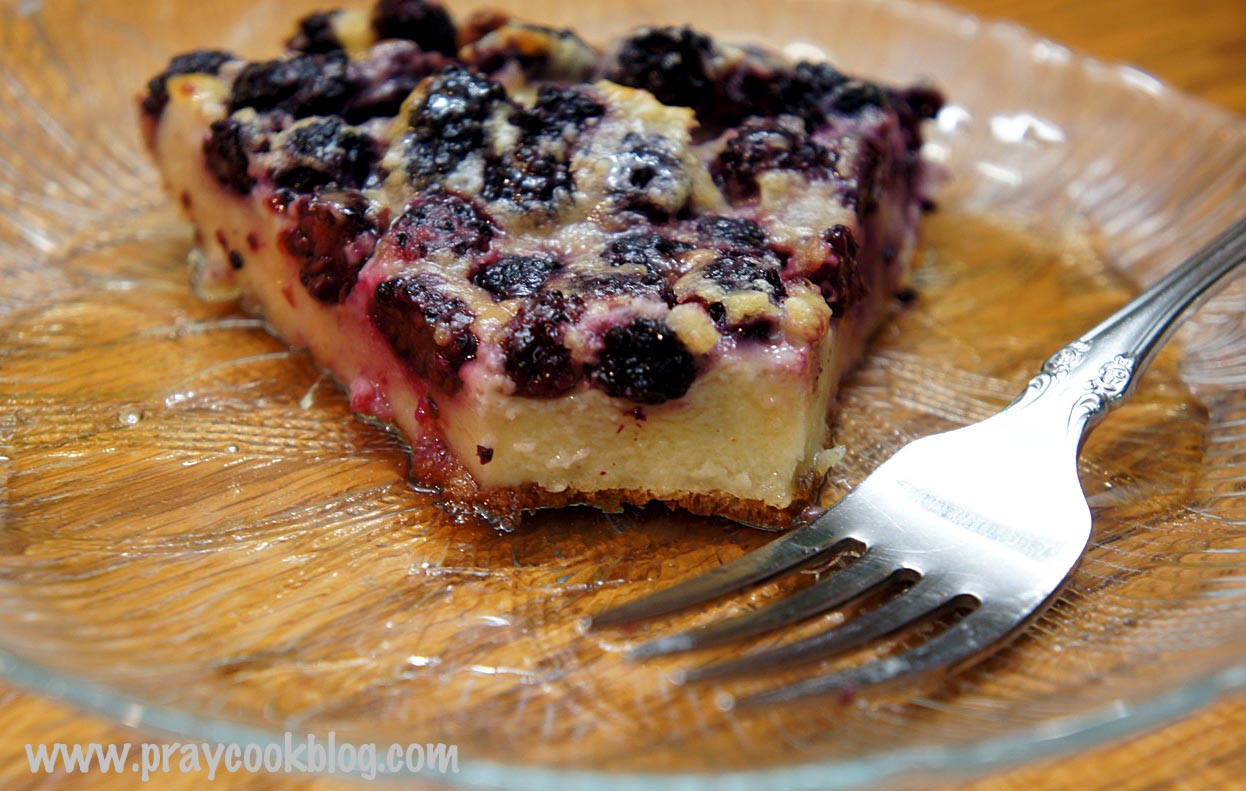 Oh my word Ryan, this is delicious!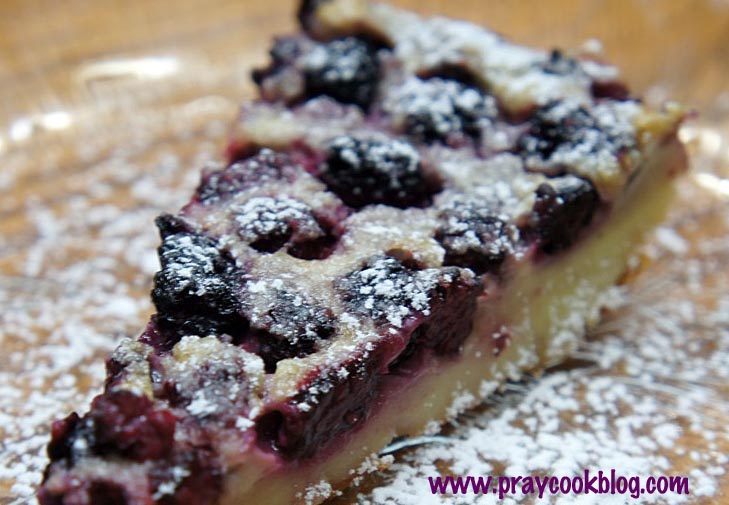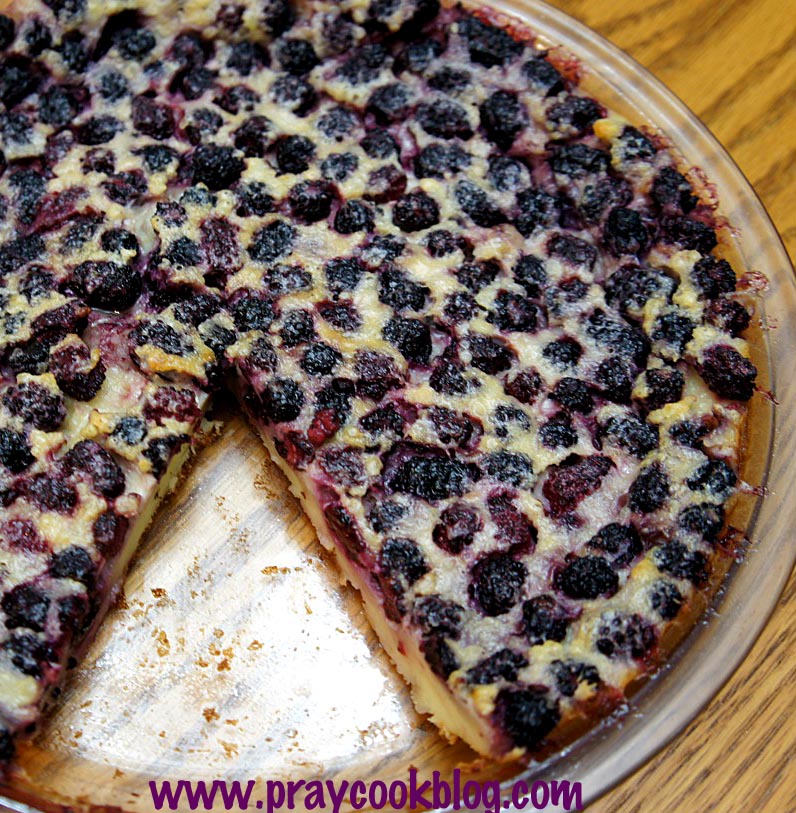 If cherries aren't your fruit of choice, Clafoutis can also be made with blackberries, strawberries, blueberries, peaches, or other favorite fruits.  My clafoutis came together in about 10 minutes and baked for 45 minutes.  I set it out just long enough to snap a few pictures and then our breakfast became a real special treat! I highly recommend clafoutis for a special gathering whether breakfast or served as a dessert.  It is best served luke-warm and same day.  Leftovers were okay but definitely not as good as the first time around!
Thank you Ryan for sharing Clafoutis with us.  I will definitely make it again — it is very company-worthy!
If you have a favorite recipe please consider sharing it!  Click on the Contact tab to send it to me or email me at [email protected].
~ Blessings,Catherine
Cherry or Blackberry Clafoutis
A flan-like fruity French dessert.
Ingredients
2 cup Fruit
1 cup Milk
2 tablespoon Unsalted Butter
3 large Eggs
¼ cup Sugar
½ teaspoon Kosher Salt
¾ cup All-purpose Flour
Powdered Sugar
Instructions
Heat milk and butter on low heat until incorporated and just warm. Beat eggs, add sugar, flour, salt, and blend into the milk/butter mixture.

Using nonstick spray, coat a 9" or 10" pie pan. Sprinkle with extra sugar. Place fruit in the bottom of the dish.

Pour batter over fruit to the rim of the pie pan.

Bake at 375 degrees F. for 35 to 45 minutes, until dessert is set.

Remove from oven and dust with powdered sugar.

Notes
(1)  When served for brunch drizzle with maple syrup.

(2) While Cherries are the traditional fruit in this dish, blackberries, strawberries, blueberries, peaches and other fruits can be substituted for the cherries.