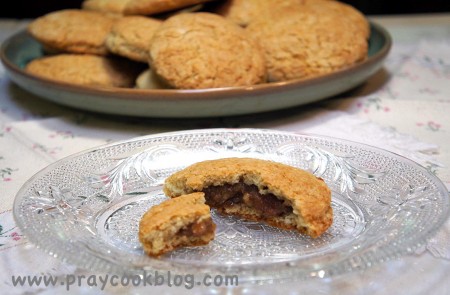 For six years the Chief and I lived in Utah.  During that time my mom moved from Nebraska and joined us living in the Salt Lake City valley.  I say "valley" because the area is bordered by The Great Salt Lake on the north, the Oquirrh mountains on the west side and the Uinta mountains on the east side leaving a beautiful valley in the middle.  We lived in Murray City. The Chief worked 5 minutes from our home, mom lived about 1 mile from us and I worked about 25 minutes northwest.  Often times the three of us would "meet in the middle" at the Valley Fair Mall for lunch.  Since we were invariably dieting we would usually eat a chicken salad sandwich at

and some carrot slaw.  Afterwards we would spend a few minutes walking through the mall congratulating each other on the healthy lunch we had just eaten.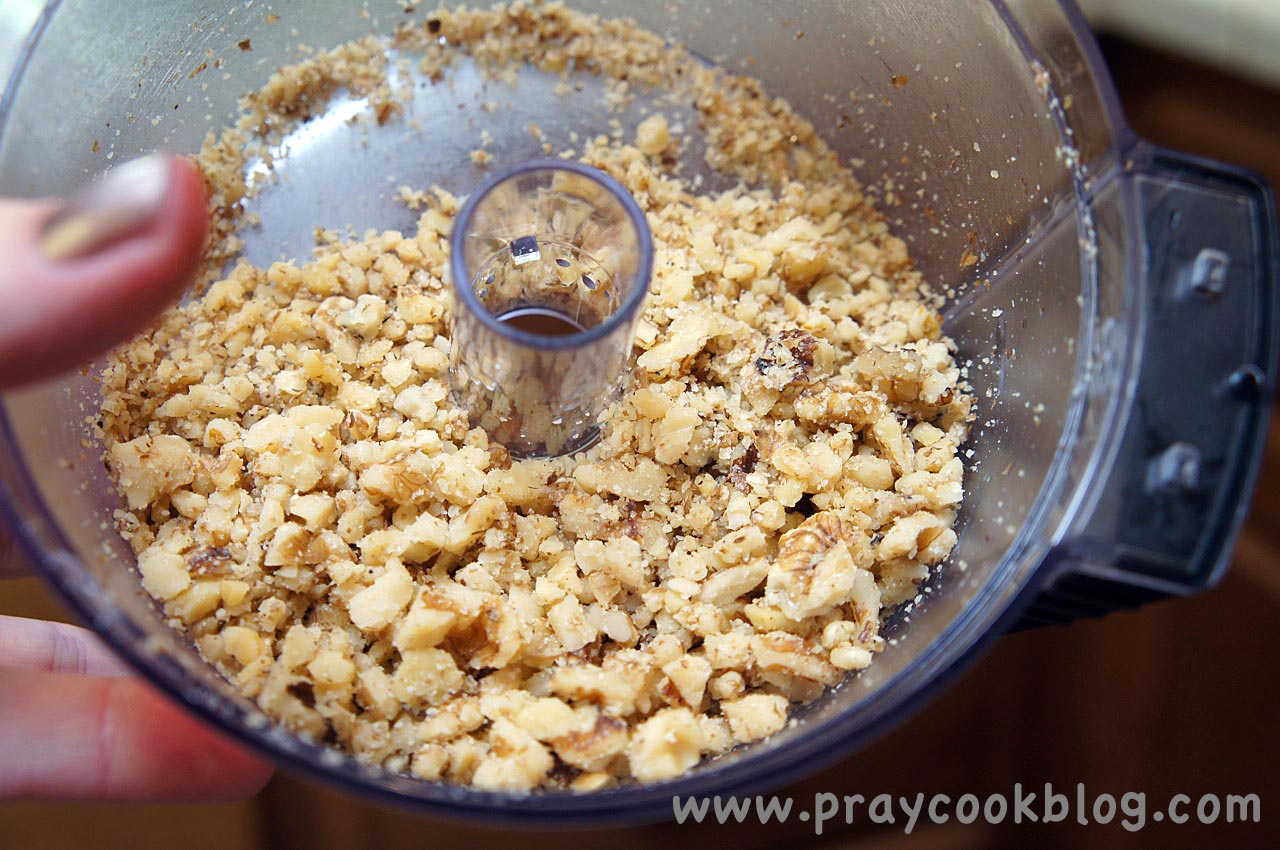 Is was right about then that we would end up in Dillards.  Now the Dillards at the Valley Fair Mall had a bakery.  Yep, that is right.  A bakery with a glass case filled with cookies, bars, chocolate truffles, cinnamon rolls, pecan rolls, and the list goes on.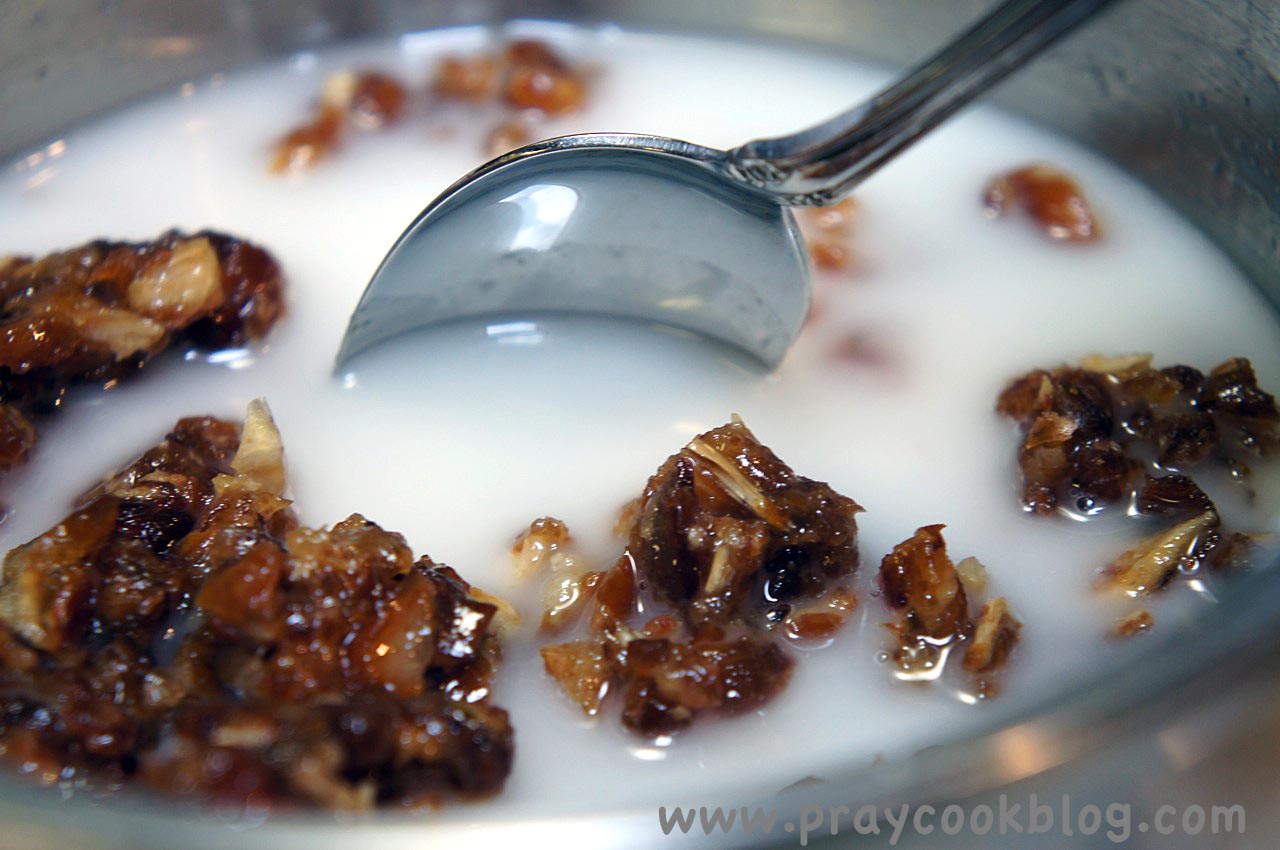 This is when the Chief would rationalize that if we were going to "have a little treat " we could stay healthy by eating something with … say, fruit.  And then there was the argument, "and how many calories could there be in the little bit of cookie dough around the fruit?"   (This is truly how we roll.)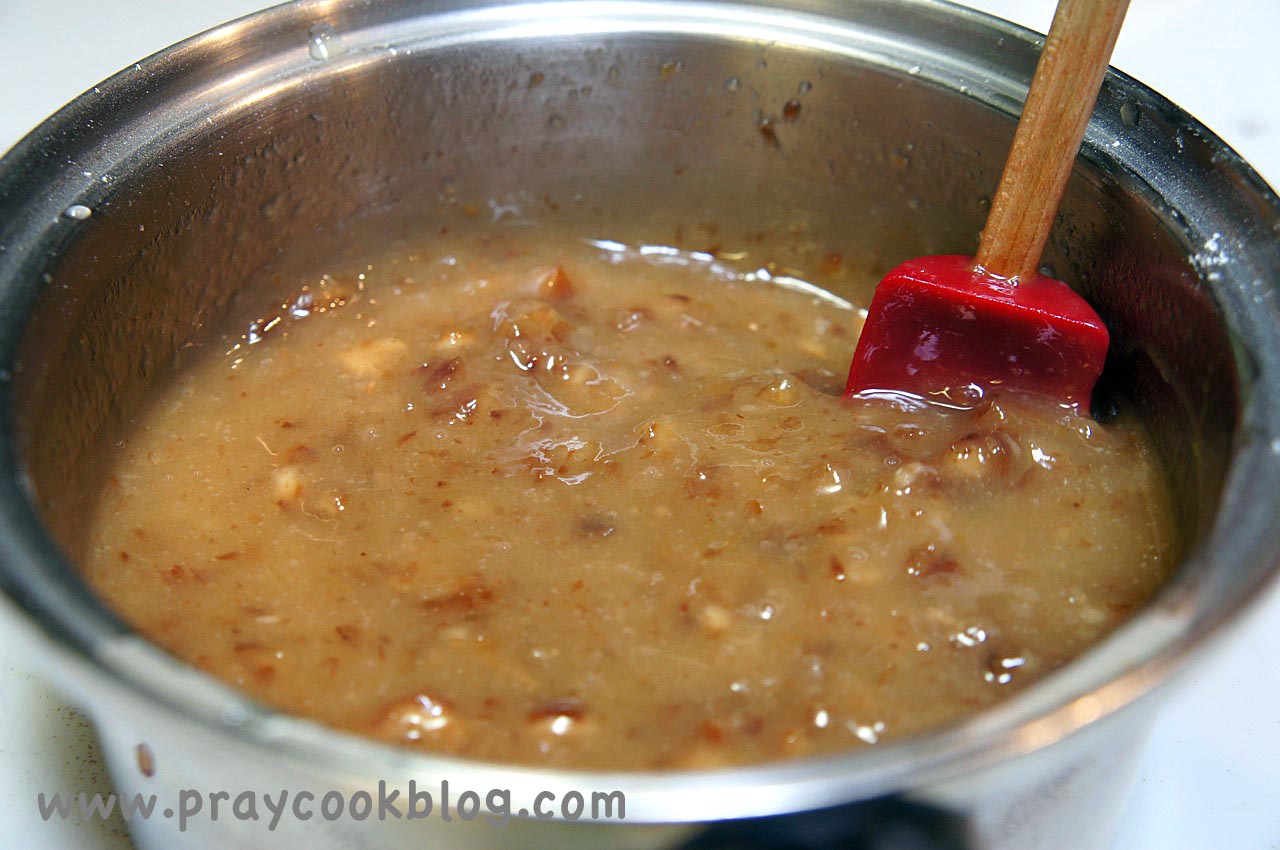 While still feeling very proud of ourselves and our "light" lunch the Chief and I would each order a Date-Nut Filled Cookie, smiling quite piously as we munched it down.  My sous-chef dish-washing mom on-the-other-hand wouldn't even pretend we were doing the right thing. She would order a chocolate chip cookie or a chocolate frosted brownie or some such delightful calorie-laden treat.  Although, if memory serves me right, occasionally she would feel the cringe of guilt and order an oatmeal raisin cookie. (Fruit and oatmeal = healthy.)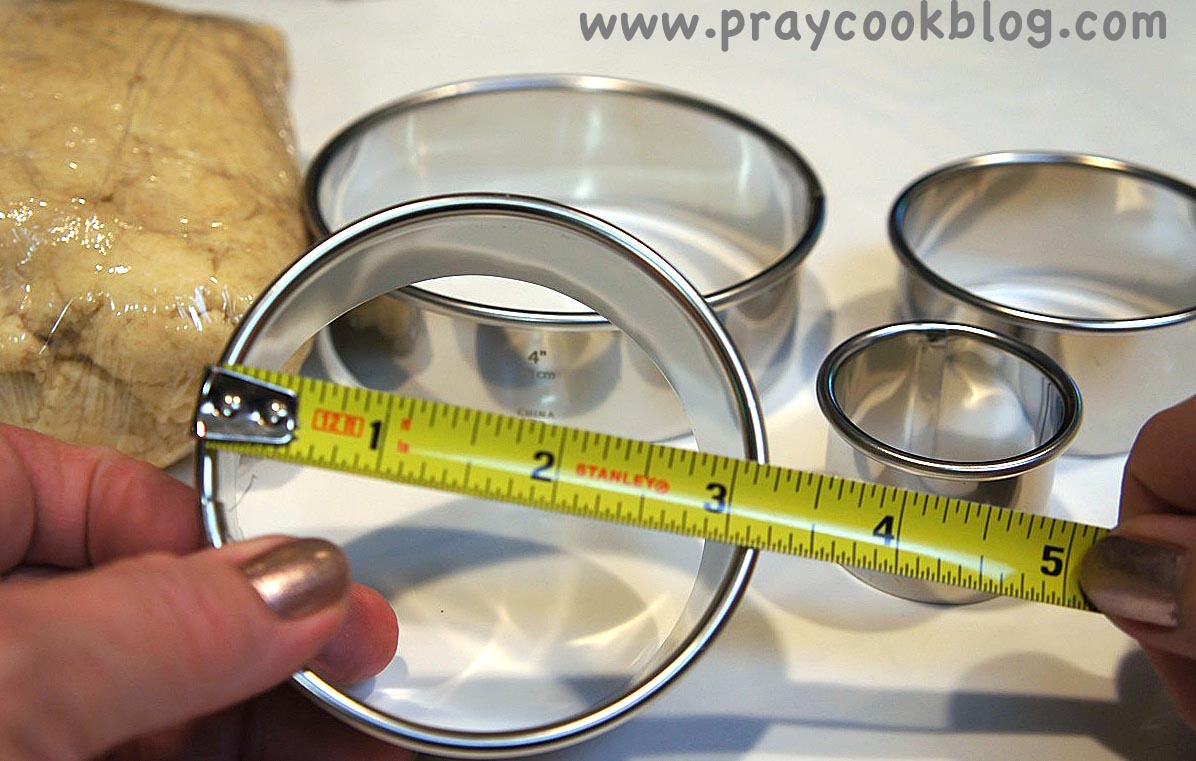 That was a long time ago. Then one day this summer the Brown-Eyed Baker made up a batch of Raisin Filled Cookies.  The picture instantly transported me back to the time I stood looking through the glass counter in Dillard's  rationalizing how I needed " just a little treat" before returning to work 🙂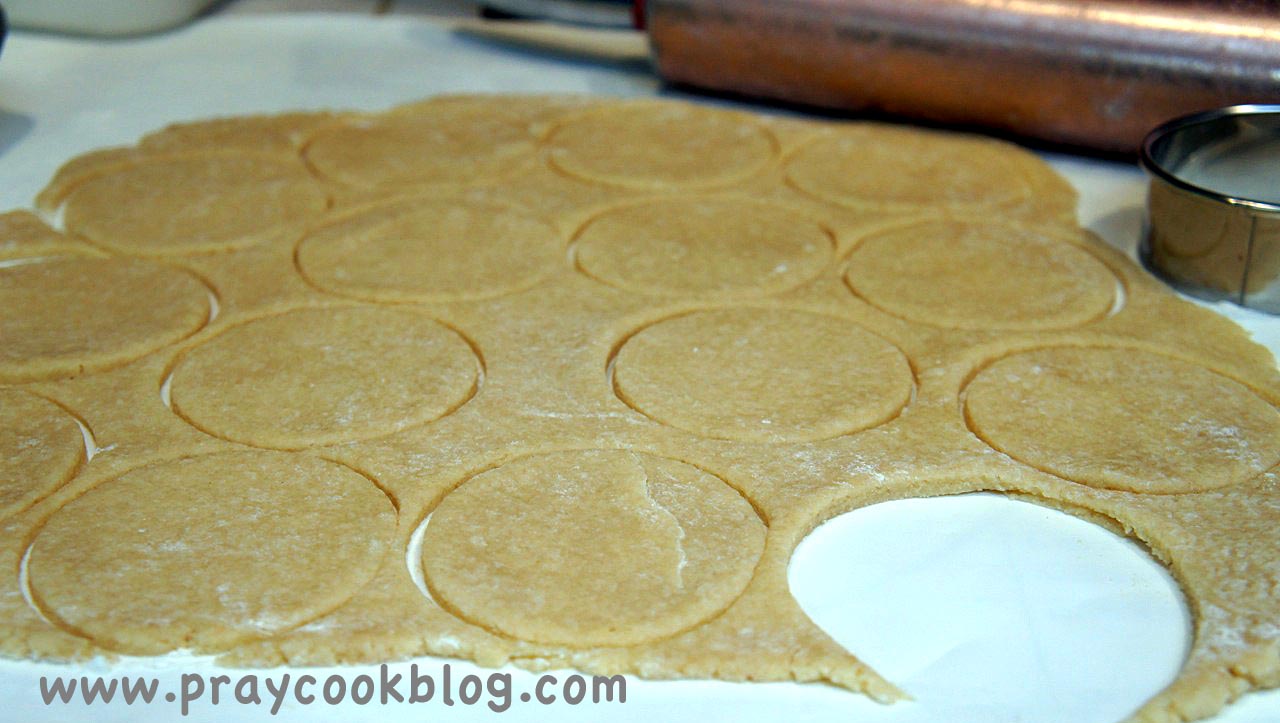 I wasn't interested in the raisin idea but I had just the right amount of dates sitting in my pantry.  I got so excited because I just knew the Chief would be thrilled 🙂 And I was right.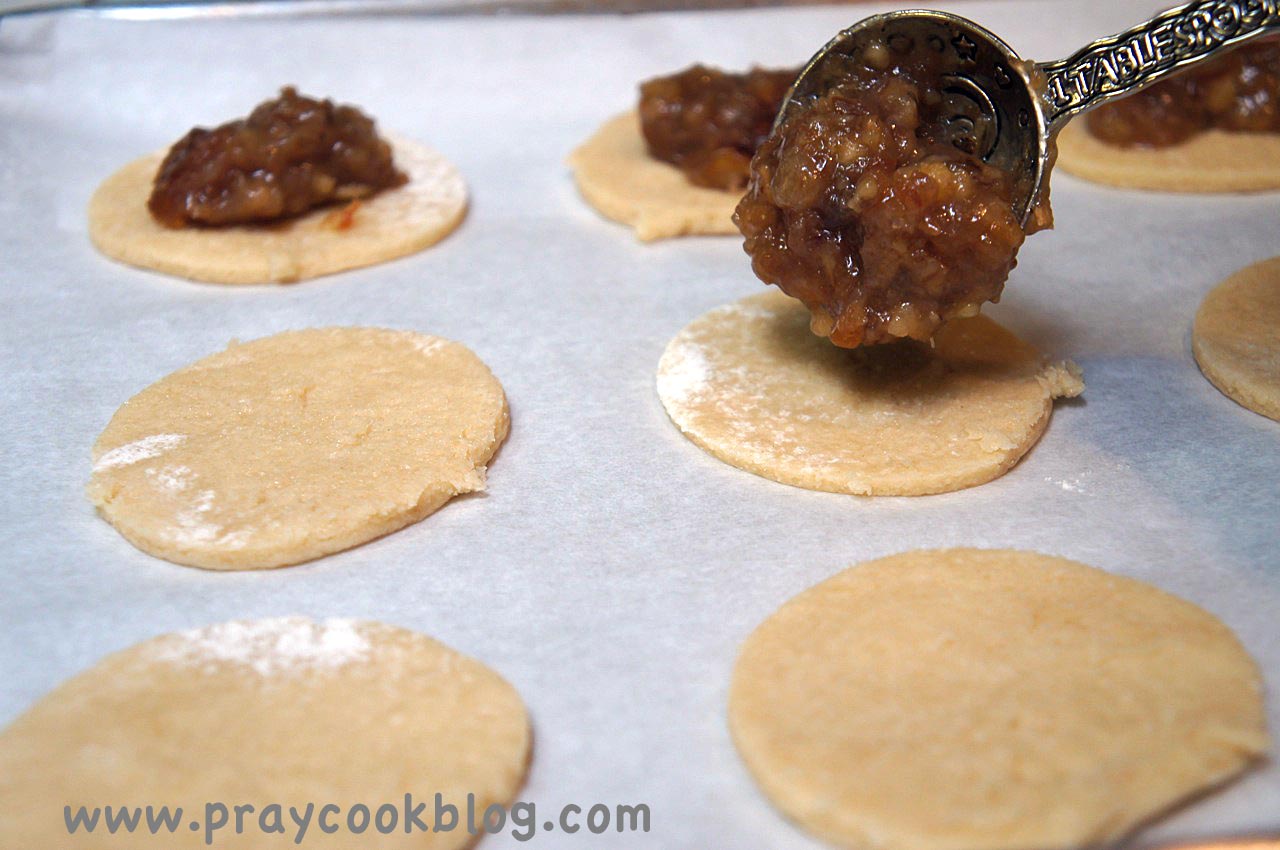 I haven't ever made this type of filled cookie before and at first it seemed a bit daunting as I was pulling out the ingredients.  However, it turns out they are very easy to make. I started by cooking the chopped dates in some sugar, cornstarch and water. They cook up just lovely!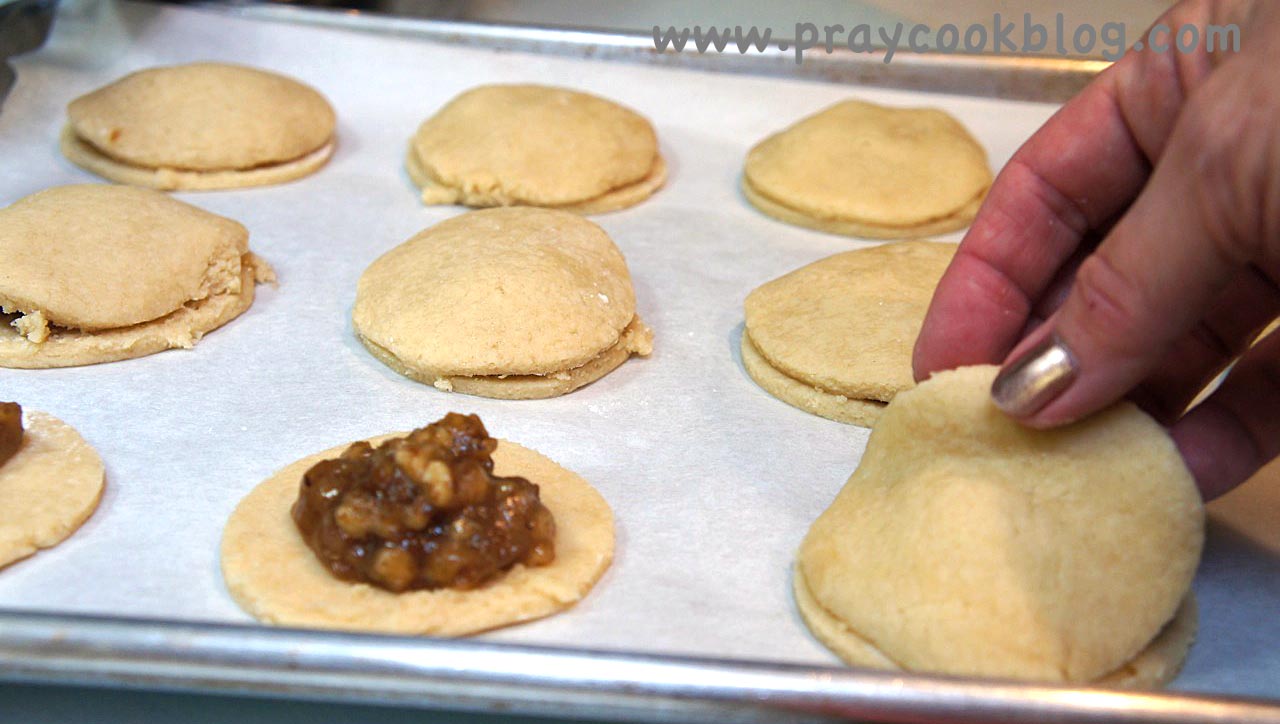 The dough goes together in the mixer and then into the refrigerator for at least 1 hour or up to 24 hours.  I used a 3″ round cutter and the cookies ended up the perfect size. The dough is very easy to handle and rolls out great.  The filling is dropped onto the middle of one cookie and then a second round is placed on top.  The edges don't need to be sealed or anything else done.  As the cookies are baking they seal themselves.  How nice 🙂  I did sprinkle the tops with some Turbinado sugar, mainly because I am just in love with the stuff.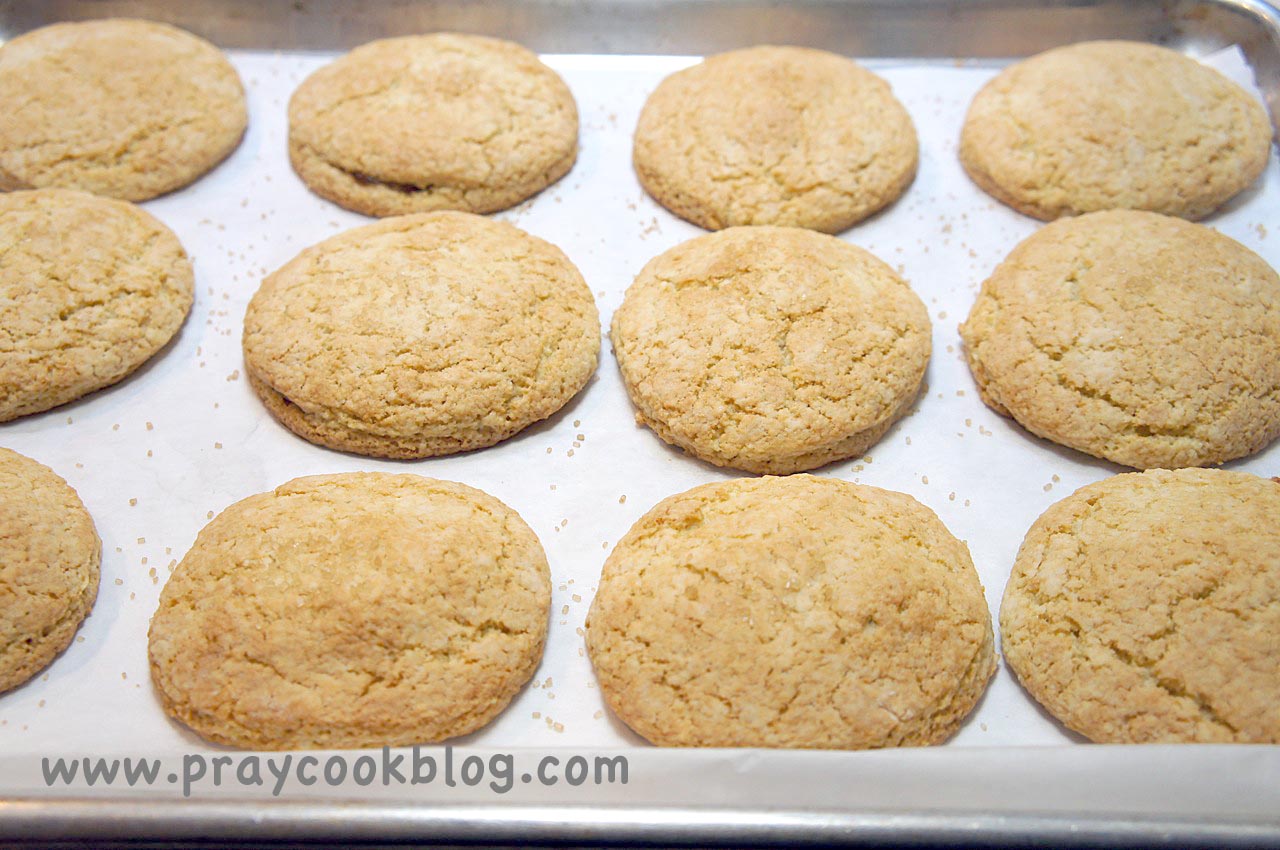 Fifteen minutes later they come out of the oven like this! My adapted recipe makes 18 filled cookies.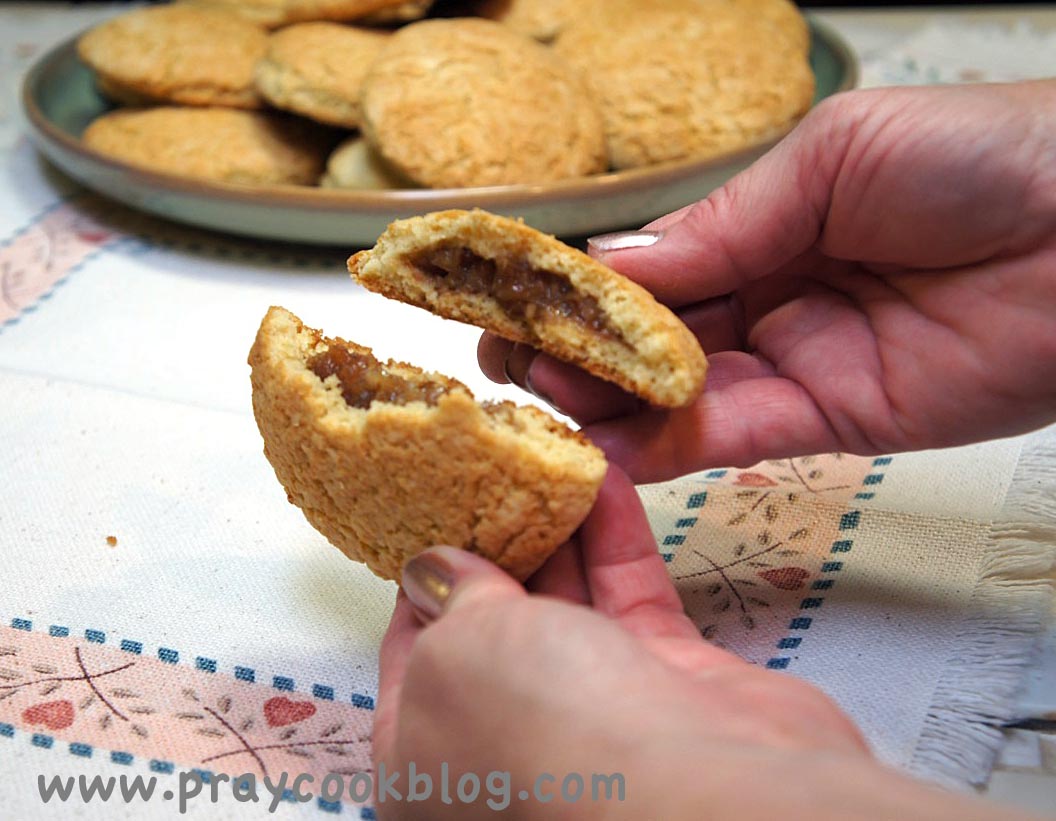 This I can promise you — they are melt-in-your-mouth wonderful.
You will find the recipe and all the details in my Tasty Kitchen Recipe Box. You can PRINT it from there also.
~Blessings, Catherine
If you are reading through the Bible in one-year with me, you will find this week's daily reading plan posted just to the right of my blog post.  We are reading Jeremiah this week.  One of my all-time favorite verses comes from this week's reading.  Blessings to you as your read the Word of God.
Jeremiah 29:11
New International Version (NIV)
11 For I know the plans I have for you," declares the Lord, "plans to prosper you and not to harm you, plans to give you hope and a future.