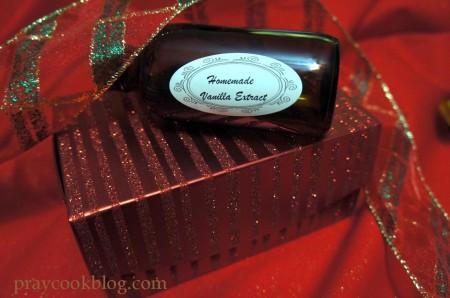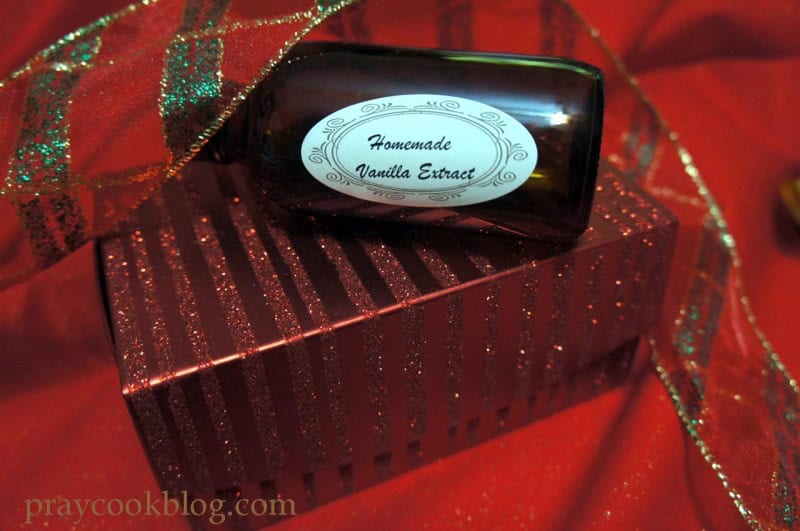 Do you have any bakers on your Christmas list this year?  YES?  Then this is the perfect time of year to begin a do-it-yourself gift giving Christmas project — Homemade Vanilla Extract! 
Last year my cousin Jill shared a recipe with me that she and her sister, my cousin Laura, have made for many years. She said, "once you make your own vanilla you will never want to use any other!" As the Christmas season came fast and furious I ran out of time to share it in time for your gift gifting.
But make vanilla I did!  And just as Jill and Laura promised — it is fabulous!
NOW is the right time to prepare for this easy and yet fabulous gift for this year.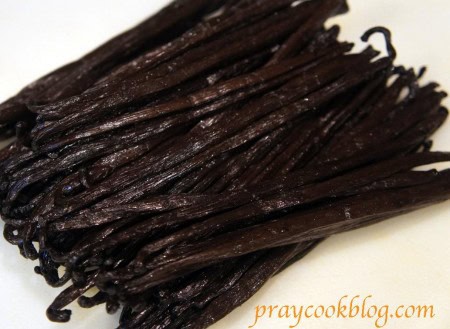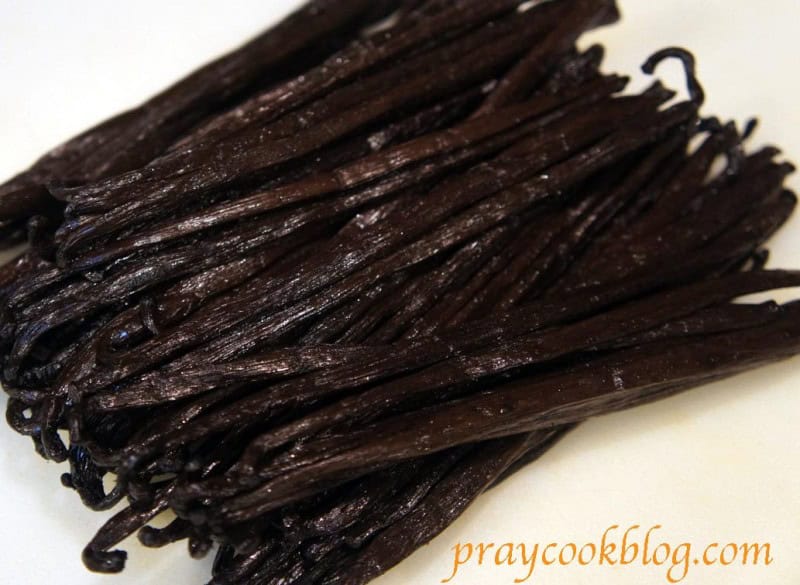 I ordered these Madagascar beans from Amazon but they are also readily available from many other sources, including my cousin Jill's favorite place, Penzy's Spices.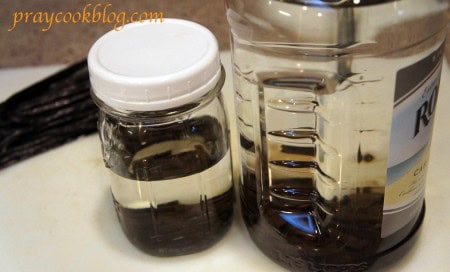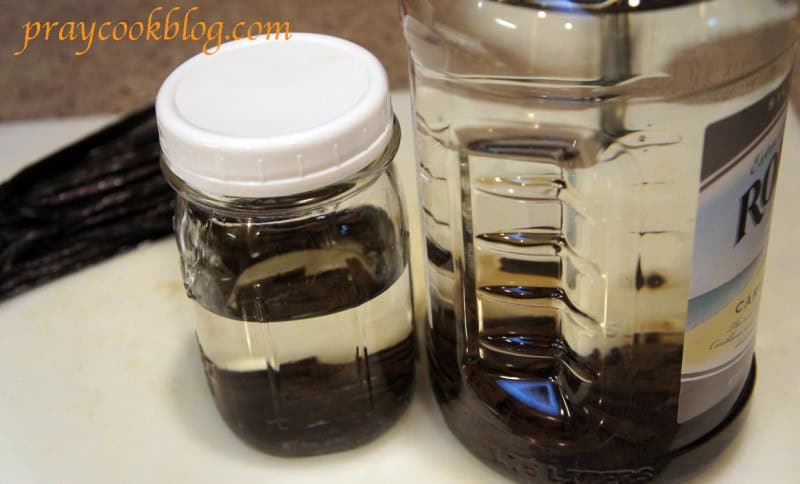 Because I am an overachiever, I started out with 64 ounces of white rum.  I left a good amount of it in the larger container but poured some off into a couple of glass pints. (See recipe below.)  Once a week I shook each container replacing it in a cool, dark place.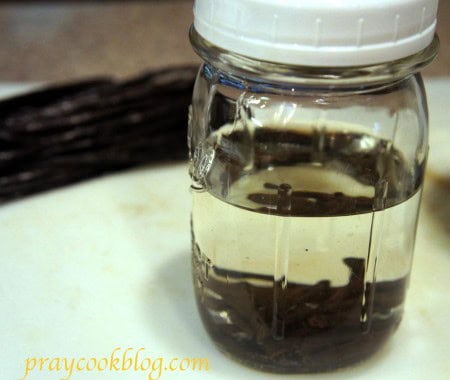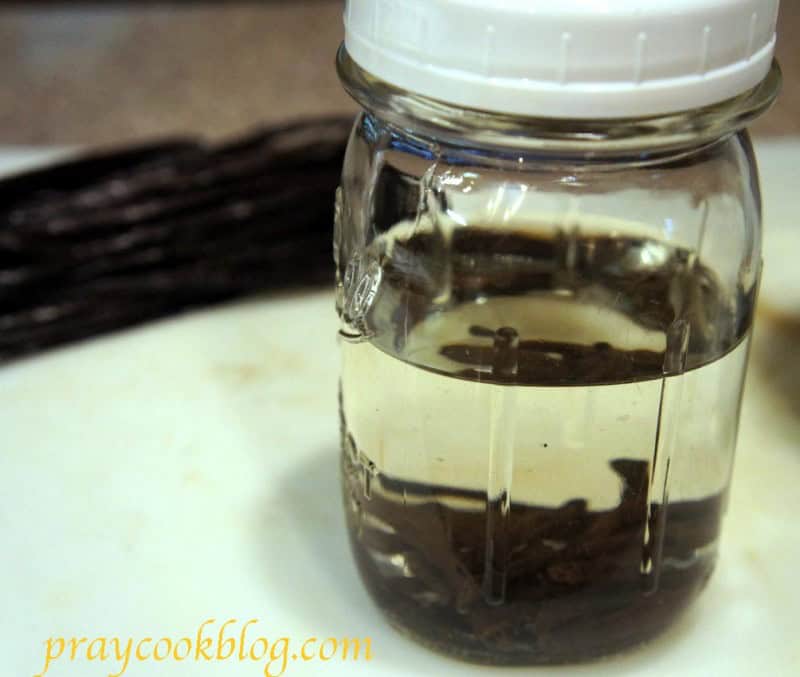 After about 6 weeks I was ready to taste-test my first batch of vanilla.  The fragrance is strong and lovely. I particularly like the little specks of vanilla bean that stay in the vanilla.  (You can strain it if you prefer.)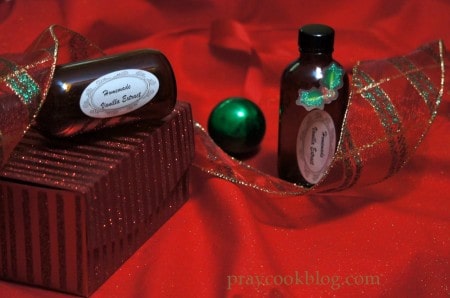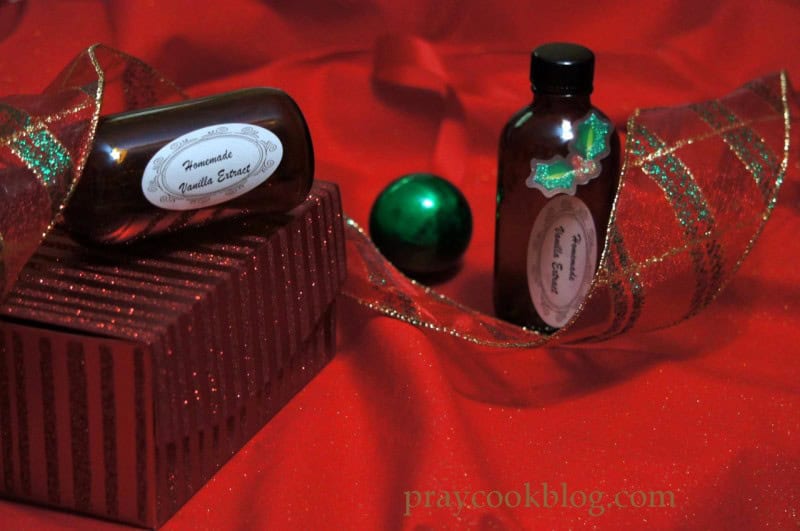 I ordered 4 ounce brown glass bottles from Amazon but I am sure you can use any favorite bottle, clear glass or brown glass.  I have also seen really cute bottles at Hobby Lobby.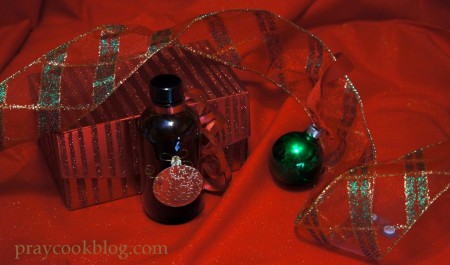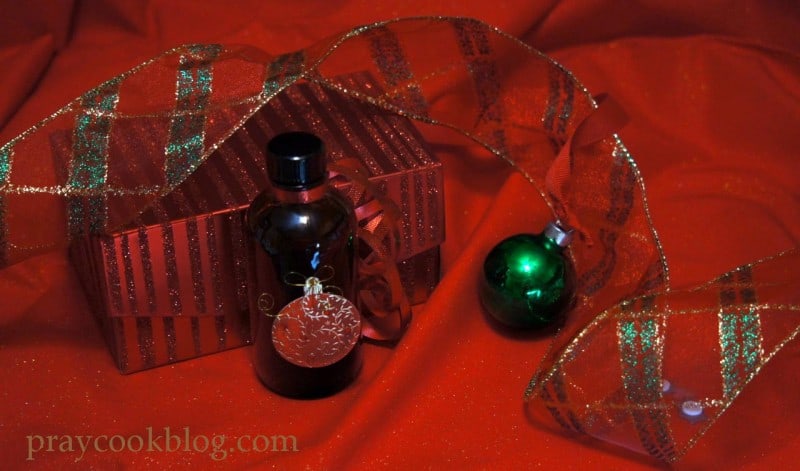 When I filled the bottles I added a few of the vanilla pieces. They will keep giving the vanilla flavor and add a few vanilla bean specks to your baking as well.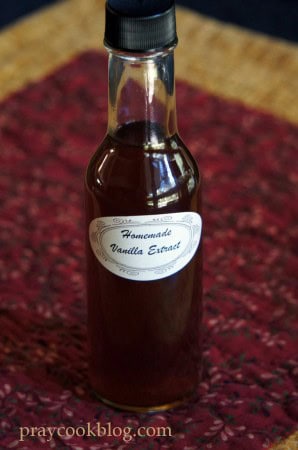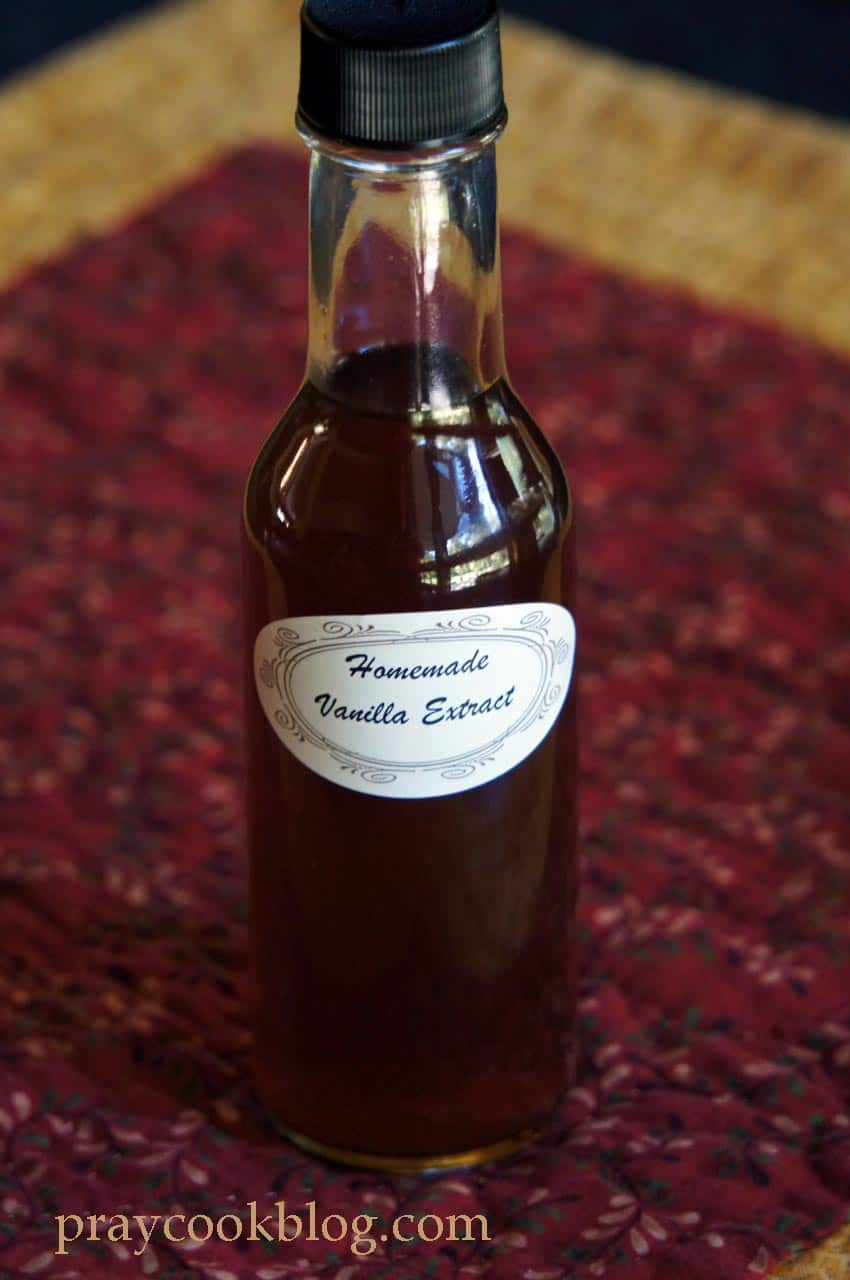 I have used vanilla from this little bottle all year-long and have refilled it a time or two already!
Happy Gift Giving!
Blessings, Catherine

DIY Homemade Vanilla Extract
Once you have made homemade vanilla extract you will never want to use anything else! NOTE: It is helpful to wear disposable gloves when handling the vanilla beans as they can stain your fingers.
Ingredients
3 to 5 vanilla beans
8 ounces alcohol such as vodka, bourbon, brandy, or rum
1 teaspoon white sugar
Instructions
Split the vanilla beans in half lengthwise. Cut into 1 to 2 inch pieces, depending on the size of the bottles you will use.
Place the vanilla beans in a jar and cover with alcohol making sure they are completely submerged. Add sugar (optional).
Infuse for at least 1 month. Shake the bottle and place in a cool, dark spot, shaking once or twice a week.
After a month taste the extract and let it infuse longer if you want a stronger flavor.
When extract is ready you may wish to remove the vanilla pods and decant the vanilla.
Divide into smaller bottles. Vanilla beans can be removed or one or two pieces can be left in each bottle.
Notes
Vanilla can be made from white rum, vodka, bourbon, or brandy -- I used white rum and have been very happy with the flavoring.
Madagascar beans are my favorite, but Mexican beans or other varieties can be used, depending on the flavor you prefer.
*The sugar is optional.