40-Minute Homemade Hamburger Buns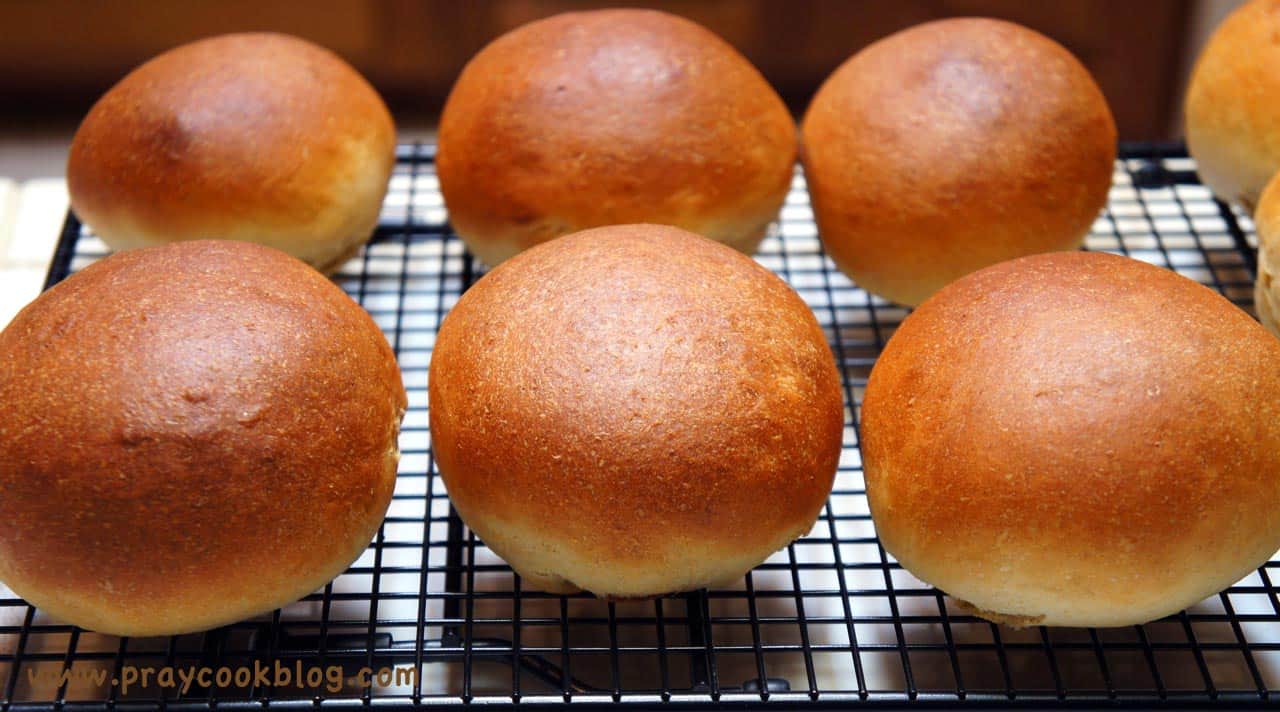 2 Tablespoons active dry yeast
1 cup plus 2 tablespoons warm water (110 to 115 degrees F.)
⅓ cup vegetable oil
¼ cup sugar
1 egg
1 teaspoon salt
3 to 3½ cups all-purpose flour
In a large bowl, dissolve yeast in warm water. Add oil and sugar; let stand for 5 minutes.
Add egg, salt, and enough flour to form a soft dough.
Turn onto a floured surface; knead until smooth and elastic, about 3 to 5 minutes.
Mix all ingredients in mixer with dough hook, knead 3 to 5 minutes on medium speed.
Do not let rise. Divide into 12 pieces; shape each into a ball.
Place dough balls 3" apart on greased baking sheets.
Let rest for 10 minutes. Preheat oven to 425 degrees F. Bake rolls 8 to 12 minutes or until golden brown.
Remove from pans to wire racks to cook.
Slice for use as hamburger buns or serve the buns plain with a meal.

A Taste of Home Recipe www.tasteofhome.com
Recipe by
Pray Cook Blog
at https://praycookblog.com/40-minute-homemade-hamburger-buns/