Garlic Parmesan Chicken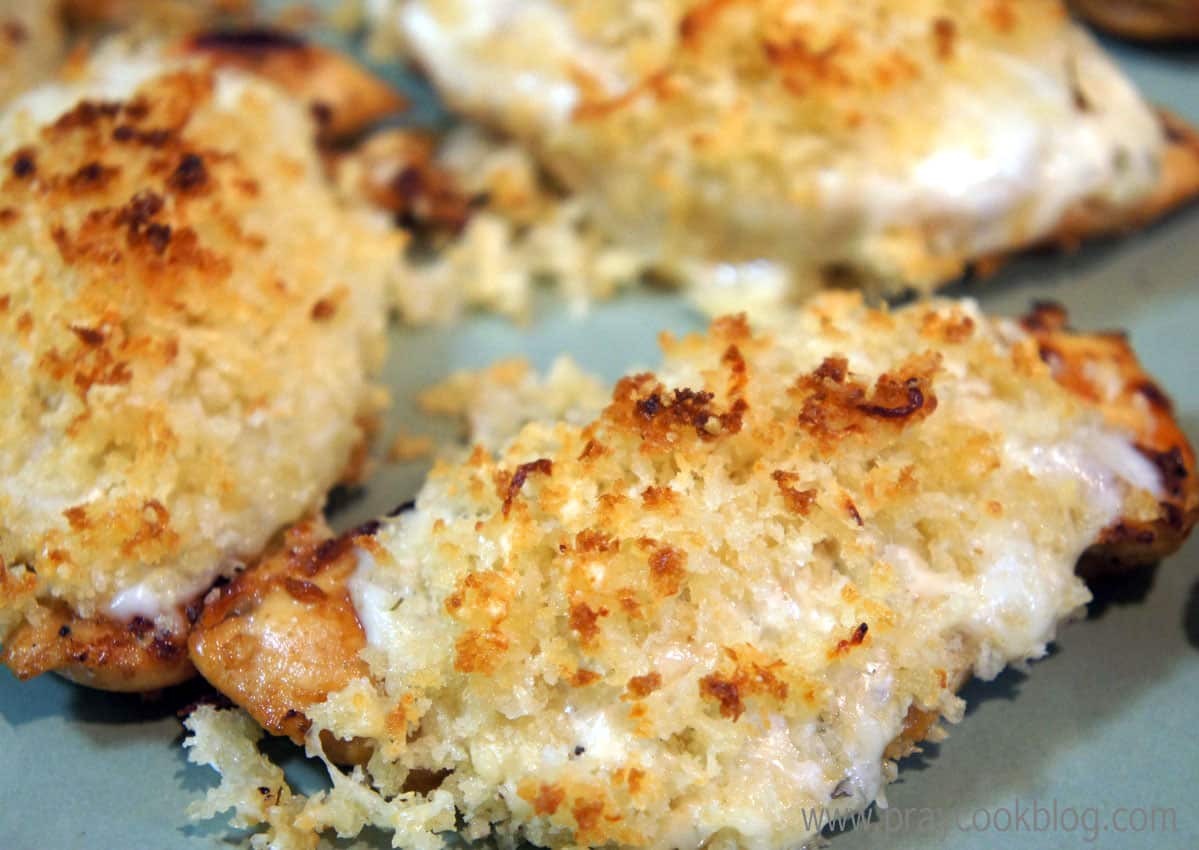 1 lb. chicken breasts or chicken strips, pounded to ¾" thickness
½ cup olive oil
½ cup ranch dressing
3 tablespoons Worcestershire sauce
1 teaspoon vinegar
1 teaspoon lemon juice
1 tablespoon minced garlic
½ teaspoon pepper
¼ cup grated Parmesan cheese
¼ cup ranch dressing
½ cup Panko bread crumbs
1 teaspoon garlic salt
⅓ cup shredded Parmesan cheese
2 tablespoons melted butter
1 cup shredded Provolone cheese (or 6 to 8 slices)
Combine ingredients for marinade and pour over chicken. Let marinate in refrigerator for 2 to 3 hours, or overnight. Grill 12-15 minutes, until chicken is nicely browned and done.
While the chicken is cooking, prepare the ranch spread and Parmesan crumb topping.
For the ranch spread, mix ¼ cup of grated Parmesan and ¼ cup ranch dressing. Set aside.
For Parmesan crumb topping mix bread crumbs, garlic salt, shredded Parmesan and butter. The crumbs should be evenly moistened.
Position rack in center of the oven. Preheat broiler.
Transfer cooked chicken to oven-safe casserole dish. Spread ranch spread on each breast, top with provolone cheese and sprinkle liberally with Parmesan crumb topping.
Place chicken under broiler and cook until cheese melts and crumb topping turns light brown.
Serve immediately.