Black Walnut Chocolate Chip Cookie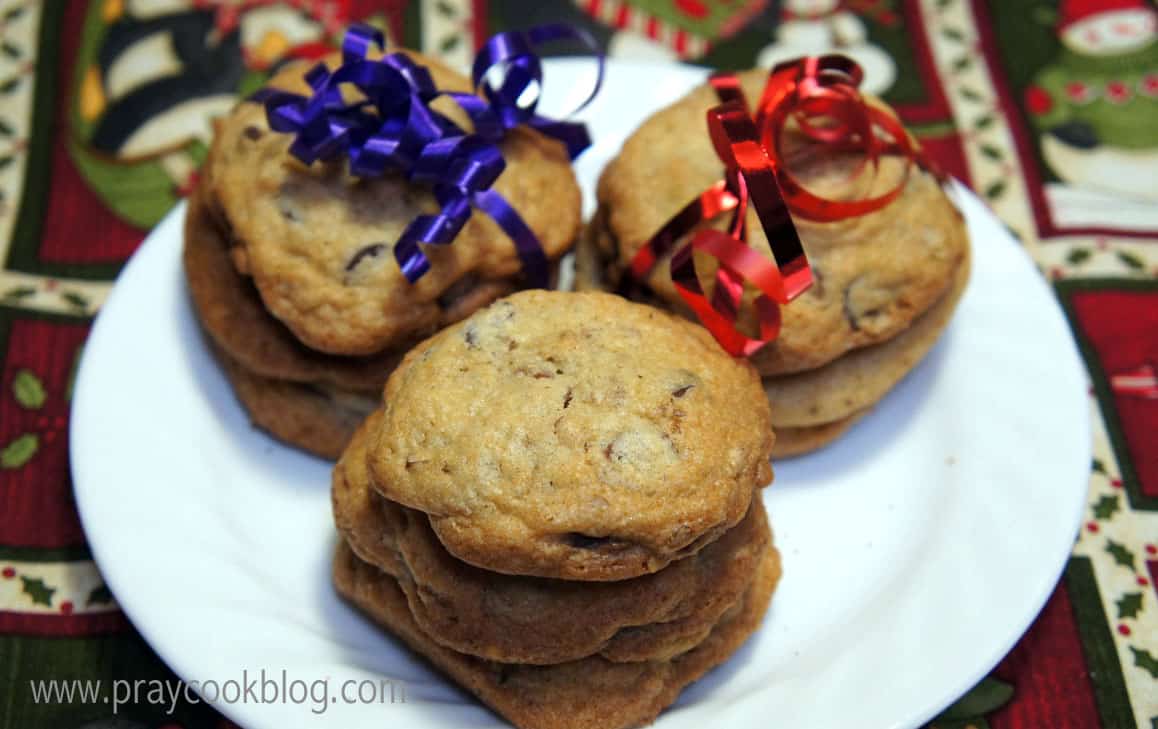 2¼ cup + 2 Tablespoons all-purpose flour
1 teaspoon baking soda
½ teaspoon salt
1 cup (2 sticks) unsalted butter, softened
¾ cup sugar
¾ cup light brown sugar
1 teaspoon vanilla
2 large eggs
12 oz. package semi-sweet chocolate chips
1 cup chopped black walnuts
Preheat oven to 375 degrees F.
In a medium bowl mix flour, baking soda, and salt. Set aside.
In a large bowl beat butter, sugar, brown sugar, and vanilla until creamy. Add eggs and mix well.
Gradually stir in flour mixture. When cookie dough is well mixed stir in chocolate chips and walnuts.
Drop by spoonfuls onto ungreased cookie sheet. Bake 8 to 10 minutes or until lightly brown.
Cool slightly; then remove from cookie sheet to completely cool.
Recipe by
Pray Cook Blog
at https://praycookblog.com/black-walnut-chocolate-chip-cookies/