Healthified Baked Oatmeal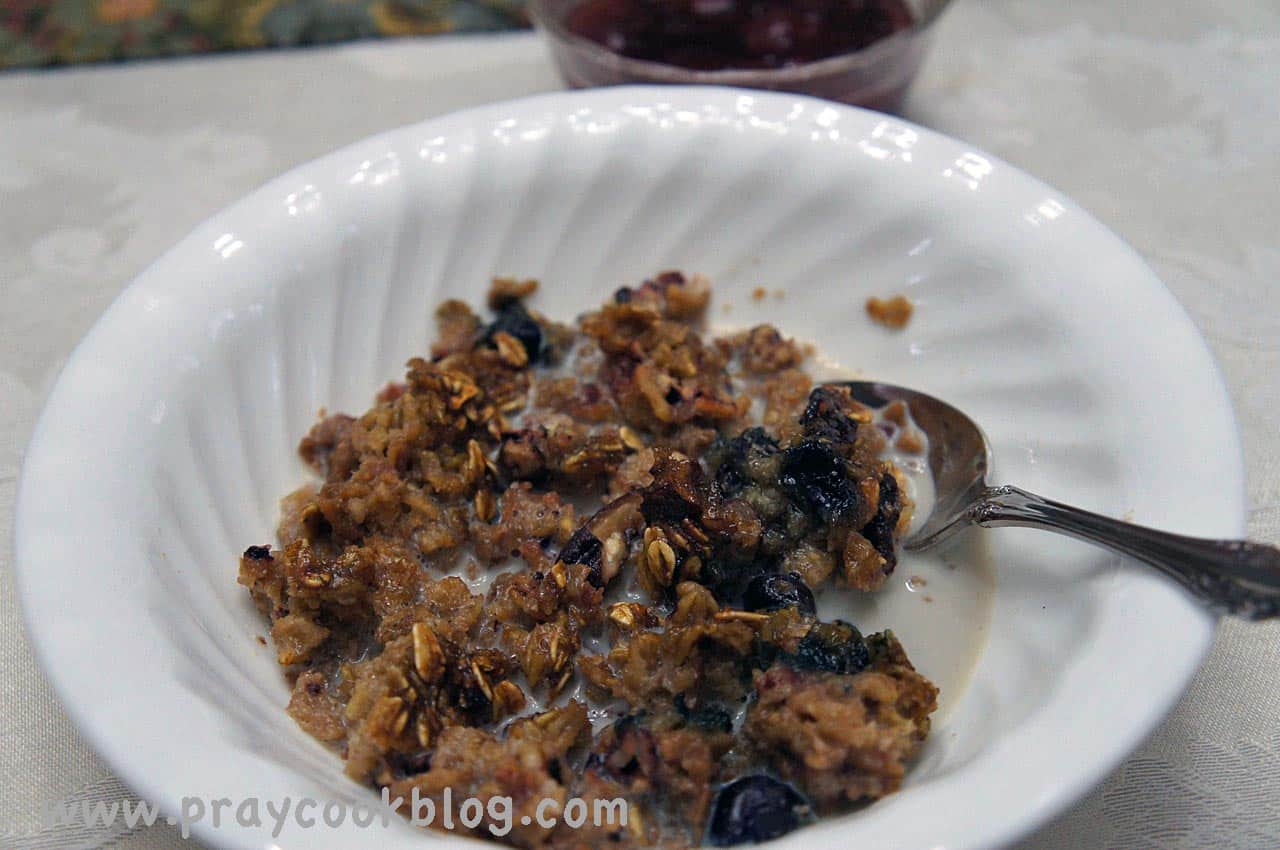 3 eggs
½ cup applesauce (sweet or unsweet)
⅓ cup brown sugar
3 cups oats (instant or old fashioned)
2 teaspoons baking powder
½ teaspoon baking soda
1 teaspoon salt
1¾ cup milk
Preheat oven to 350 degrees F. Beat together eggs, applesauce, and sugar.
Add dry ingredients and milk. Beat together well.
Pour into a greased 9" x 13" baking dish.
Bake for 30 minutes. Remove from oven and sprinkle ¼ cup Turbinado sugar on the top. Bake for an additional 10 minutes.
Cut in squares and enjoy!
Turbinado sugar is an "extra" and can easily be left off during the last 10 minutes baking time.
* Add raisins, nuts, chopped apple, chopped dates or any other favorite ingredient to crank this oatmeal up a notch!
Recipe by
Pray Cook Blog
at https://praycookblog.com/healthified-baked-oatmeal/