Healthified Triple Chocolate Pie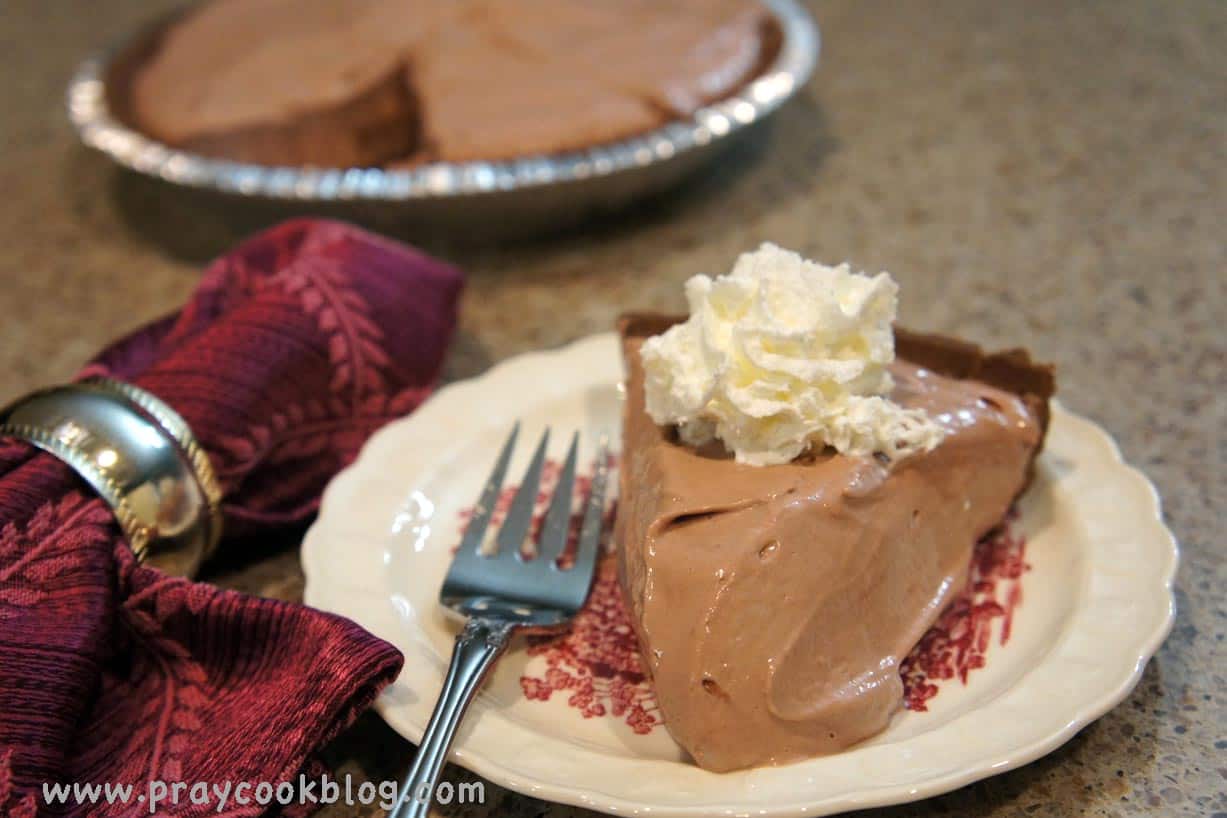 1 package fat-free, sugar-free instant chocolate pudding mix (1.4 oz.)
1¾ cups fat-free milk
1 teaspoon vanilla
4 ounces fat-free cream cheese, softened
½ container (8 oz) light whipped topping (i.e. Cool Whip)
1 Chocolate-flavored crumb pie shell (6 oz.)
1 cup fresh raspberries or strawberries *Optional
1 tablespoon grated semisweet chocolate
In a medium bowl, prepare pudding mix according to package directions using 1¾ cup milk. Stir in vanilla; set aside.
Place cream cheese in a large microwaveable bowl. Microwave, uncovered , on high for 15 seconds, stir. Beat cream cheese with an electric mixer on medium speed for 30 seconds. Add half of the pudding mixture; beat until smooth. Add in remaining pudding mixture; beat until smooth.
Fold in half of the whipped topping. Spread mixture into pie shell. Chill 4 to 24 hours or until set.
Top individual servings with remaining whipped topping, raspberries and grated chocolate.
Adapted from livebetteramerica.com
Recipe by
Pray Cook Blog
at https://praycookblog.com/healthified-triple-chocolate-pie/