Crock Pot Tomato Basil Soup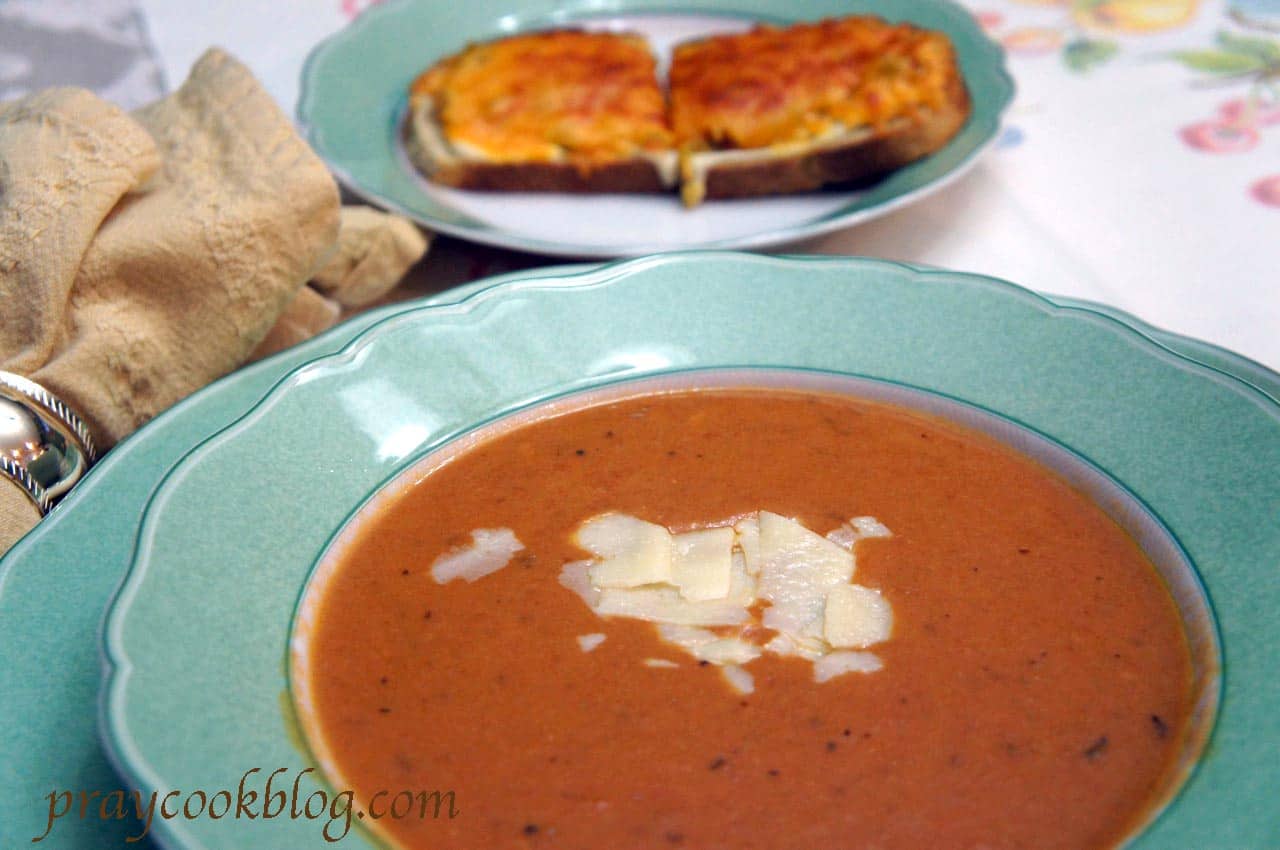 3 - 15 oz. cans of petit diced tomatoes, with juice
1 cup finely diced celery
1 cup finely chopped carrots
1 cup finely diced onions
1 cup finely chopped sweet peppers* optional
1 teaspoon dried oregano
¼ cup fresh basil, minced
4 cups broth, chicken or vegetable or a combination
½ cup flour
1 cup freshly grated Parmesan cheese
½ cup butter
2 cups half and half*, warmed
1 teaspoon salt
¼ teaspoon pepper
Place tomatoes, celery, carrots, onions, peppers and broth into crock pot.
Cover and cook on low for 5 to 7 hours.
Thirty minutes before serving make a roux. Melt butter over low heat in a skillet and whisk in flour. Stir constantly for a couple minutes.
Slowly add in 1 cup of hot soup. Stir well, adding in 2 more cups of hot soup.
Pour roux/soup mixture back into the crock pot. Mix well, continue to heat on low.
Stir in Parmesan cheese, warmed half and half*, salt and pepper.
Add in oregano and basil.
Cover and let cook on low for another 30 minutes or until ready to serve.
Garnish with a sprinkling of additional Parmesan cheese.
*Whole milk or 2% milk can be used in place of the half and half.

Fresh basil is available in tubes in the produce section and will last for up to 3 months. This basil works beautifully in this soup.

Chicken broth, vegetable broth or a combination may be used. I use half chicken broth and half vegetable broth, Better Than Bouillon brand.

*Home canned tomatoes or tomato sauce can be used in place of the petit diced tomatoes.

Recipe adapted from www.yourhomebasedmom.com
Recipe by
Pray Cook Blog
at https://praycookblog.com/crock-pot-tomato-basil-soup/