Fresh Strawberry Cake for Easter Dinner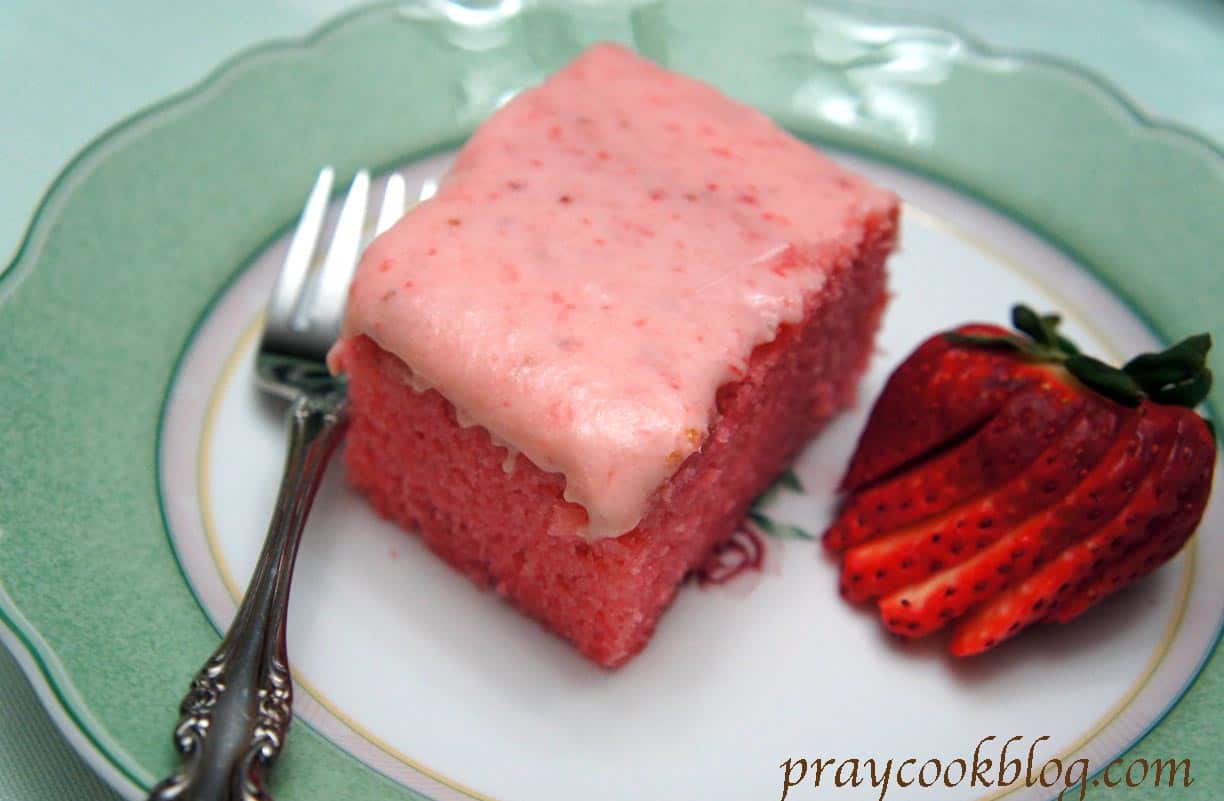 2 cups self-rising flour
2 cups sugar
4 eggs
1 cup canola oil
1 cup milk
¼ cup fresh strawberries, mashed
1 small box dry strawberry jello
½ stick butter, softened
3 to 4 cups powdered sugar
¼ cup strawberries, mashed
Mix all cake batter ingredients and pour into a greased 9" x 13" pan.
Bake at 350 degrees for 25 to 30 minutes or until toothpick comes out clean.
While the cake is baking, make the icing.
Mix together all icing ingredients until smooth. Add powdered sugar and strawberry mash to your desired consistency. Mix well before adding more sugar or strawberries.
Once cake is cooled, spread the icing on the cake.
Store the cake in the refrigerator. The cake is best when chilled for at least 2 hours before serving. Remove from refrigerator 15 minutes before serving.
This recipe may take longer to bake, depending on the type of baking pan and oven used.
The frosting can be runny because of the strawberry juice. Add powdered sugar as needed to make a medium-thick frosting.



Adapted from recipe by Karen Norton, TN Home and Farm
Recipe by
Pray Cook Blog
at https://praycookblog.com/fresh-strawberry-cake-for-easter-dinner/