Strawberry Trifle Dessert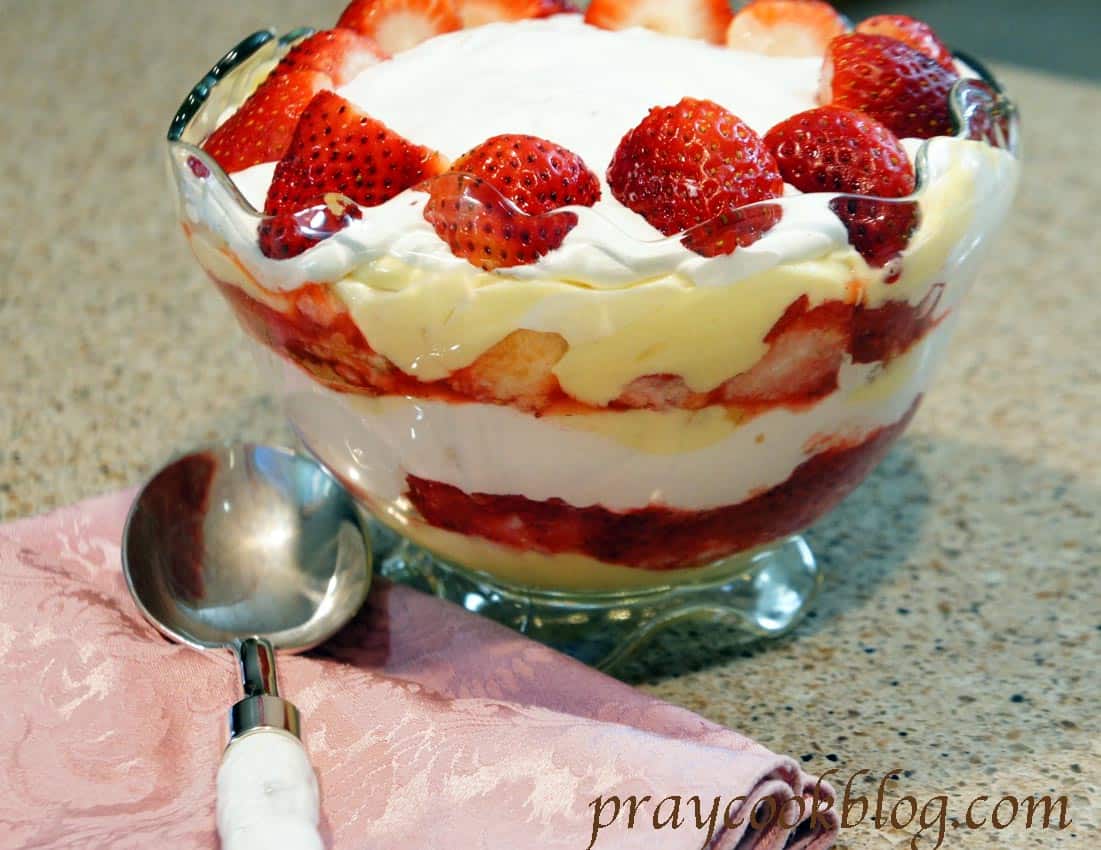 1 Angel food cake
24 oz. Container frozen strawberries, sliced with sugar added, thawed
3 cups Vanilla pudding, instant, cooked, or sugar-free, fat-free
16 oz. Container of whipped topping (like Cool Whip)
Fresh strawberries to garnish
Tear angel food cake into small to medium size pieces
Mix 3 cups of vanilla pudding with 12 oz. of Cool Whip, leaving 4 oz of Cool Whip for topping.
Using a large clear glass bowl, or individual parfait glasses, begin layering cake, strawberries, and pudding/cool whip mixture.
Continue irregular layers, filling the bowl.
Top entire dessert with solid layer of reserved Cool Whip. Garnish with fresh sliced strawberries.
Refrigerate overnight or at least 4 hours before serving.
Recipe by
Pray Cook Blog
at https://praycookblog.com/strawberry-trifle-dessert-its-not-too-late-for-easter/