Almond Lemon Madeleines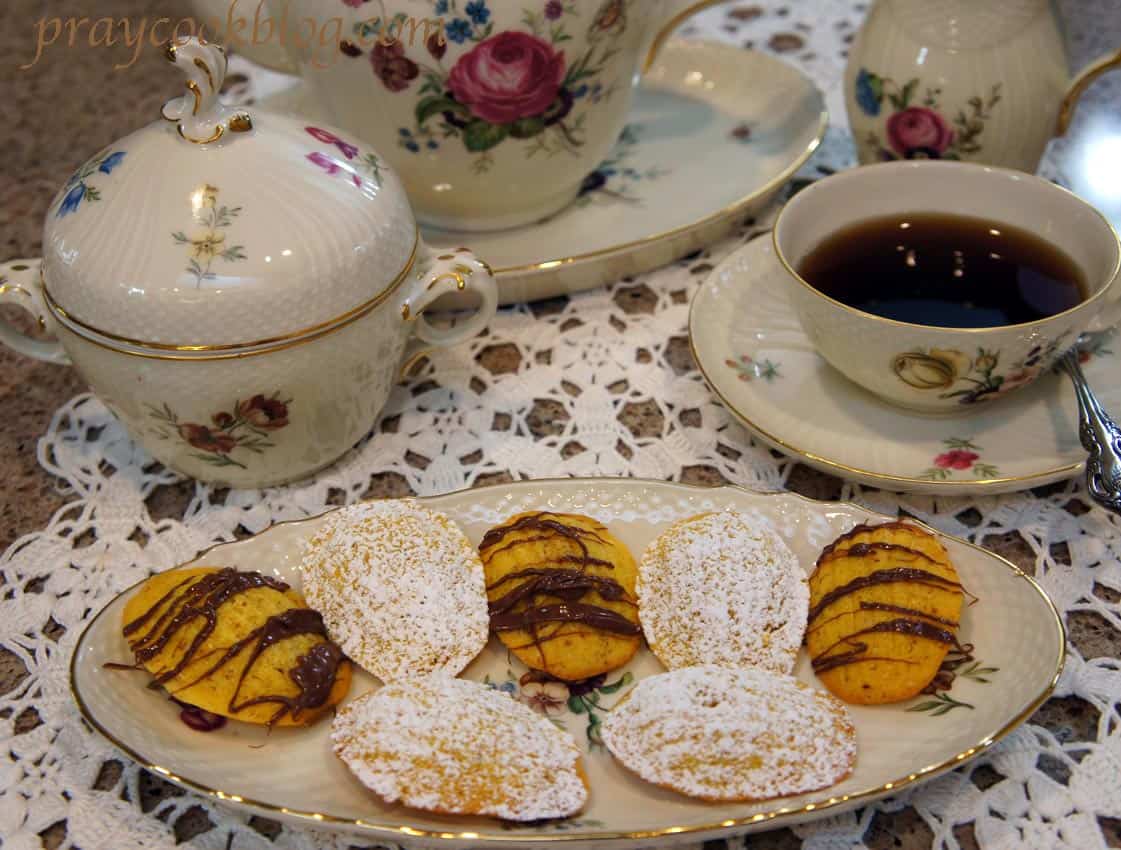 1 cup almonds
1 cup sugar
2 sticks (1 cup) unsalted butter, softened
4 large eggs
1 Tablespoon freshly grated lemon rind
1 cup All-purpose flour
1 teaspoon baking powder
¼ teaspoon salt
¼ cup fresh lemon juice
Confectioner's sugar, candy sugar sprinkles, drizzled chocolate
Preheat oven to 375 degrees F.
Spray Madeleine pan molds with nonstick spray.
Using chopper or food processor, grind the almonds with the sugar until very fine in texture.
Cream butter. Continue beating butter, adding almond and sugar mixture gradually. Beat until mixture is light and fluffy.
Add eggs, one at a time, beating until completely combined with other ingredients. Add in lemon rind.
In a separate bowl, sift the flour, baking powder, and salt together. Add flour mixture to butter mixture, alternating gradually with lemon juice.
Spread batter into the molds of Madeleine pan or petite-madeleine pan. This can be done by piping into the mold or dropping by teaspoon. Do not over-fill each mold.
Bake in the lower third of the oven for 8 minutes.
Turn Madeleines onto a cooling rack.
Wash and dry pan and repeat process. Makes 4 pans full or 72 cookies.
Garnish with confectioner's sugar or as desired.