Roast Pork with Onions and Apples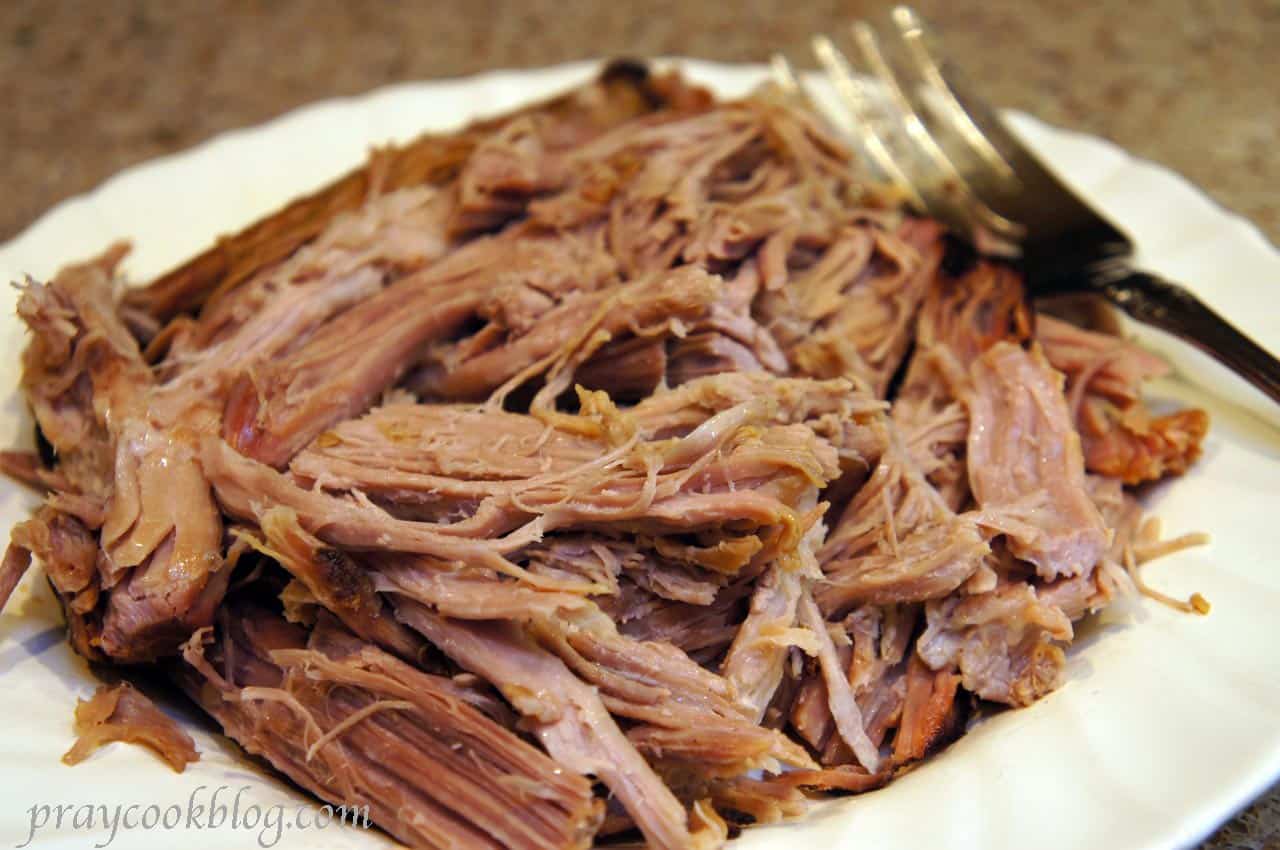 Pork butt roast
Salt and Pepper to taste
1½ cups pineapple juice
½ cup orange juice
1 cup beef stock
⅓ cup brown sugar
3 whole apples, cored and cut into wedges
1 bag pearl onions, peeled, or 3 medium onions, sliced
2 teaspoon minced garlic
corn starch for thickening, as needed
Heat BBQ grill on high for 10 minutes. Turn down to medium heat.
Salt and pepper roast and place on BBQ grill. Brown on each side for 5 to 7 minutes (20 minutes total). Remove from grill and place in BBQ crock pot.
While meat is on the grill, slice apples and peel onions. Add to juice, stock, sugar, and minced garlic. Mix well. Pour meat in the crock pot.
Cook on HIGH for 2 hours. Turn heat to LOW and continue cooking for 4 to 5 hours.
When the meat is done, remove roast from crock pot and shred. Cover with foil and set aside.
Take the liquid containing the cooked apples and onions and drain off the grease that had cooked out of the meat.
Placed the liquid in a saucepan, cooking it over medium heat to reduce and thicken it.
If needed add cornstarch into ¼ cup cold water.
Just before serving add a bit of cornstarch to thicken it to a gravy consistency, albeit a chunky gravy/sauce because of the cooked apples and onions.
Serve sauce over pulled pork.
Recipe by
Pray Cook Blog
at https://praycookblog.com/roast-pork-with-onions-and-apples/