Blackberry Dumplings Healthified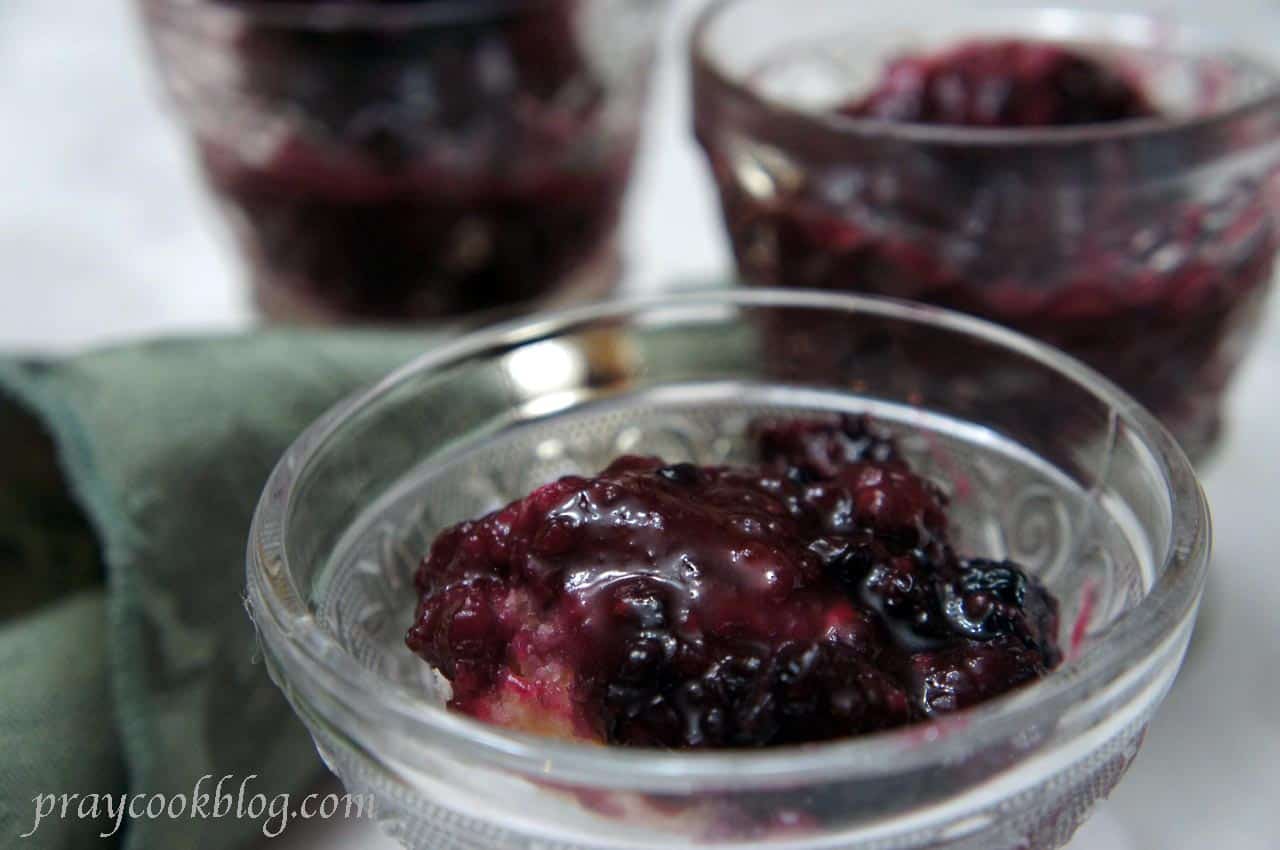 1 quart blackberries, rinsed
1 cup water
½ cup sugar*
¼ teaspoon salt
½ teaspoon vanilla
1½ cups flour
2 teaspoons baking powder
1 teaspoon sugar
¼ teaspoon salt
⅔ cup skim or 2% milk
Mix berries, water, ½ cup sugar, ¼ t salt and vanilla in large, wide saucepan.
Bring to a boil.
Reduce heat and simmer 5 to 10 minutes
For dumplings: Combine flour, 1 teaspoon sugar, baking powder, ¼ t salt, and milk.
Stir just until mixed. Do not over-stir.
Drop by tablespoon into bubbling berry mixture.
Cover tightly and simmer 20 minutes.
Serve in bowls with a dollop of fat-free Cool Whip or fresh whipped cream.
*Splenda can be substituted for sugar. Lemon or almond extract can be used in place of vanilla.
Recipe by
Pray Cook Blog
at https://praycookblog.com/blackberry-dumplings-healthified/