Root Beer Drenched Pulled Pork BBQ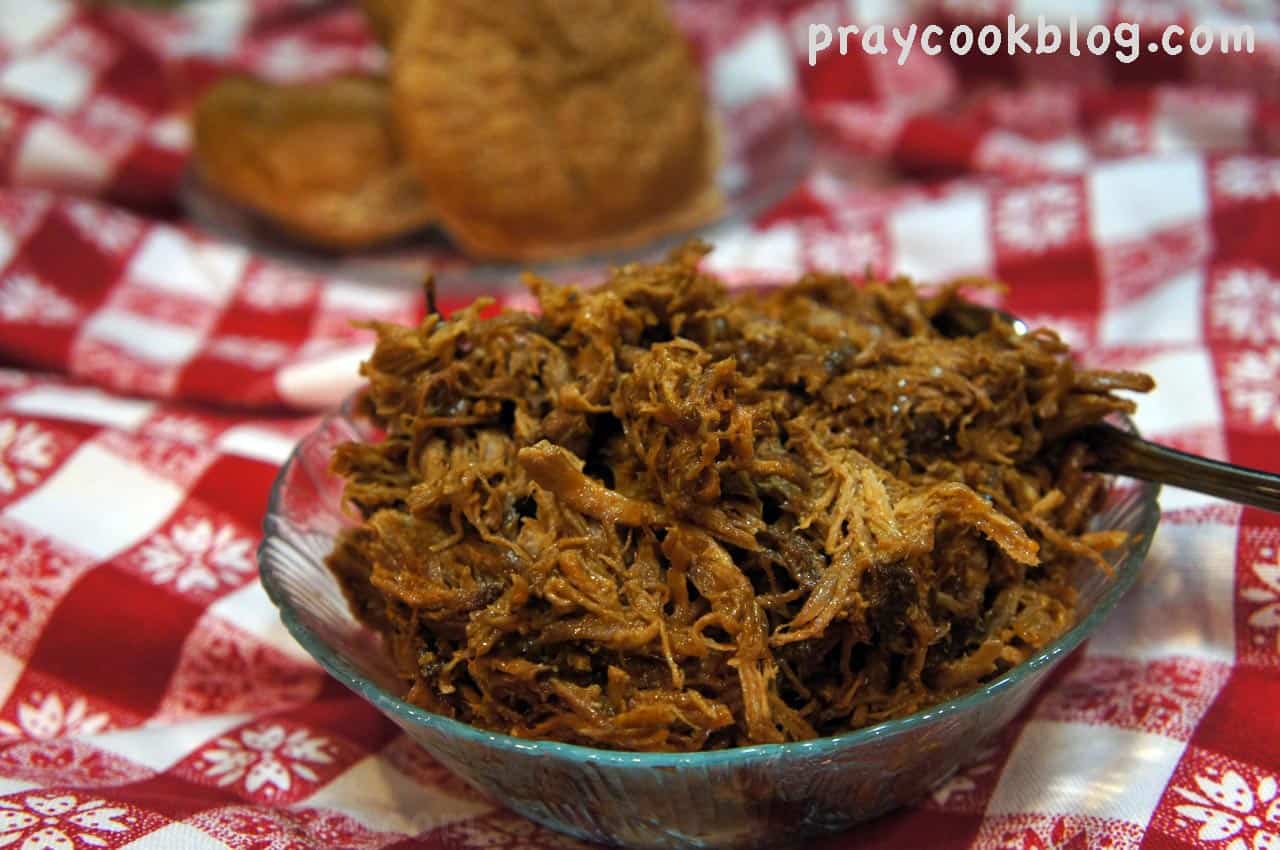 1 (5 to 6 pound) bone-in pork shoulder/butt roast or pork tenderloin
1 liter favorite root beer
2-3 cups barbecue sauce
1 envelope dried onion soup mix (or dehydrated onions)* Optional
Buns
Place roast on a work surface and sprinkle with onion soup mix. Use clean hands to rub the mix into the meat, reaching underneath to reach all sides. Place on heated BBQ grill, turning to brown all sides. This should take about 10 to 15 minutes at the most.
Place seasoned roast in your slow cooker.
Pour root beer over roast to within ½ inch of the top of the roast. Do not cover with root beer.
Place lid on the slow cooker and cook on HIGH for 3 to 4 hours. Turn down to LOW and continue cooking for another 2 hours or until is tender enough to pull away from the bone.
Remove roast to a cutting board and let sit to cool for just a few minutes. Pour out all the juices from the slow cooker. Use two forks to shred the pork, cutting around and discarding any fatty pieces. Place all of your pulled pork back into your slow cooker. Add about 2 to 3 cups of barbecue sauce. Stir to combine and place the lid back on. Heat on LOW for about 15 to 20 minutes, just until pork and juices are hot and bubbly.
Scoop pulled pork onto buns and serve immediately.
** Onion soup is optional.
From the bottle I prefer Jack Daniels BBQ sauce - any flavor!
Recipe by
Pray Cook Blog
at https://praycookblog.com/bbq-pulled-pork-4-times-in-2-weeks-priceless/