Kale – Queen of the Greens!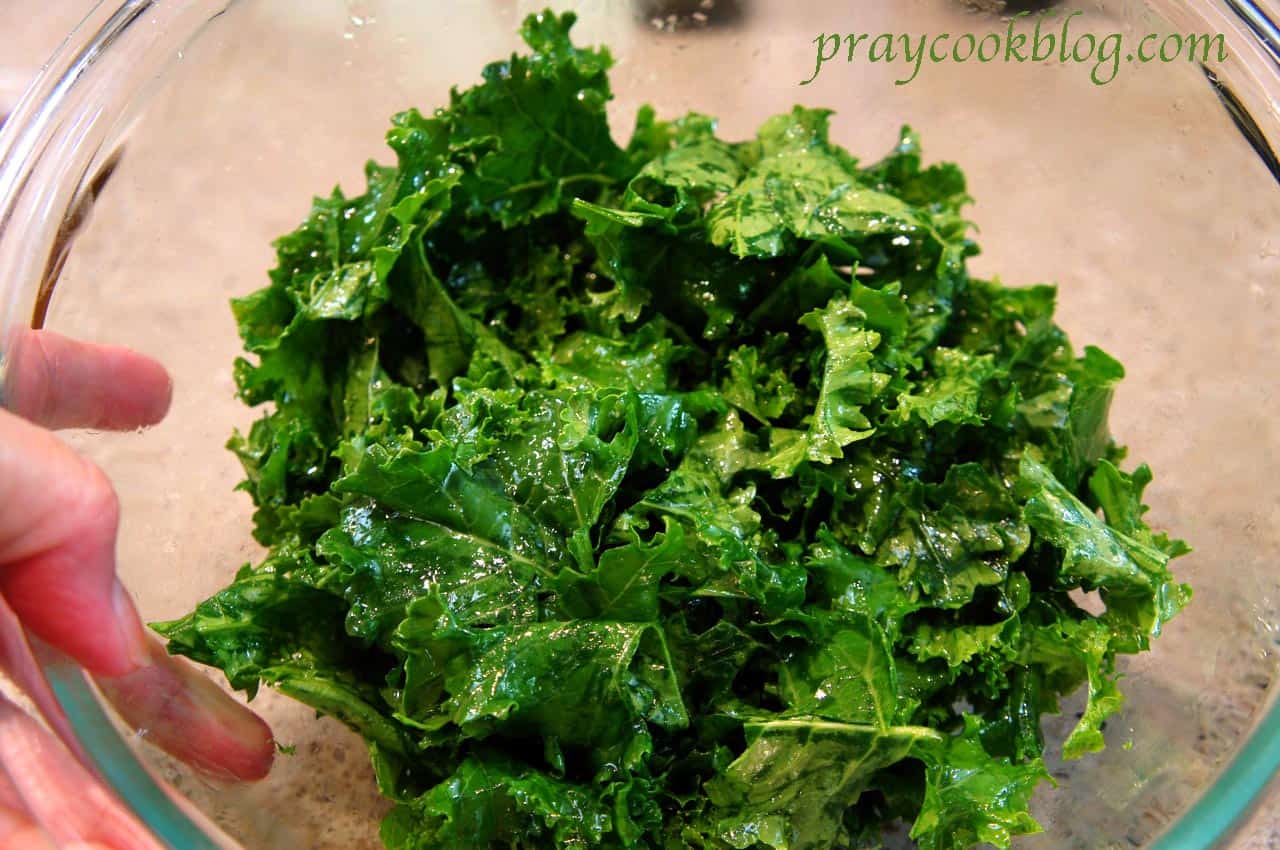 Kale
Extra-virgin olive oil, flavored or unflavored or vinaigrette of your choice
Wash kale and pat off excess water. If the center stems are tender enough to eat, simply trim the bottom inch or two. If the center stems are thick or tough, cut or tear them out. Fold leaves in half and slice off the stem.
If using a simple vinaigrette, you can massage the dressing right into the kale. You can also massage the leaves with a little bit of olive oil prior to adding other salad ingredients. Just chop up the kale, drizzle with olive oil, and use your fingers to rub the oil into the leaves. After a minute or two, you'll notice the leaves wilting and shrinking. Stop when the texture and flavor are to your liking.
Now the kale is ready to use in your favorite salad!
Recipe by
Pray Cook Blog
at https://praycookblog.com/kale-queen-of-the-greens/