Healthified Chicken and Wild Rice Casserole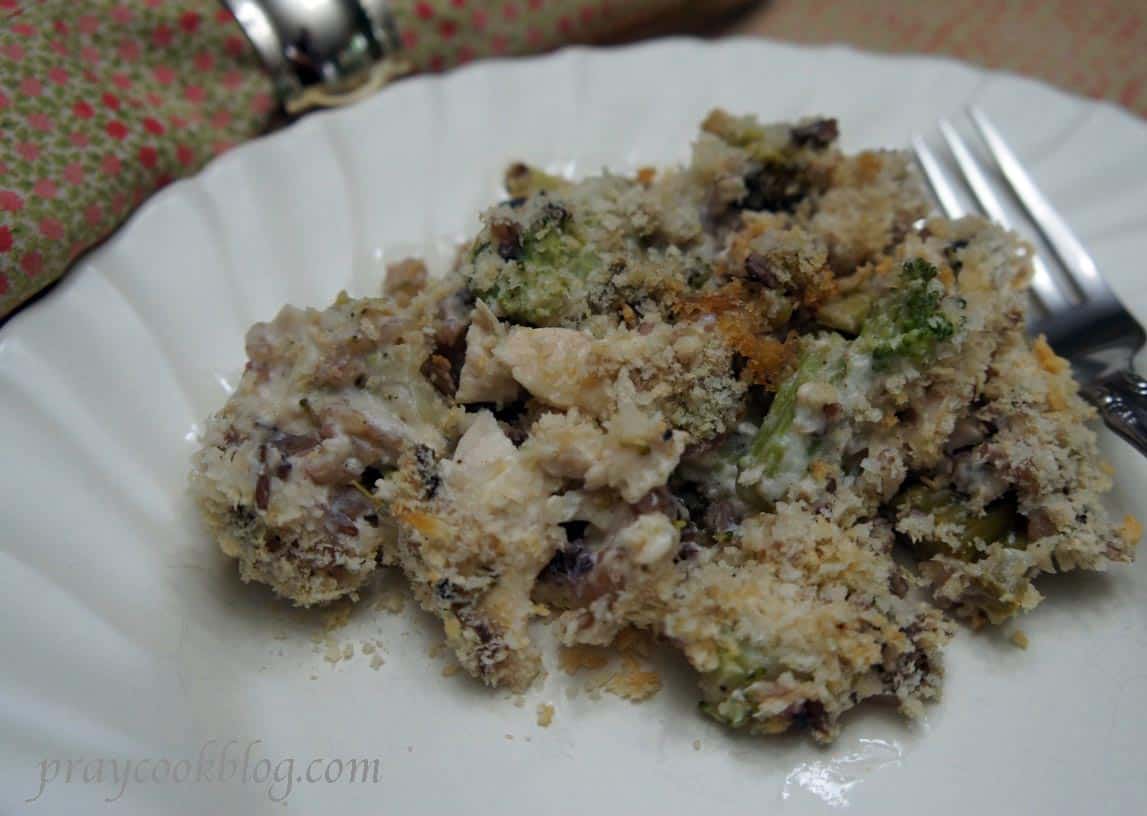 Water for cooking rice, according to package directions
¾ cup uncooked regular long-grain brown rice
¾ cup uncooked wild rice
1 container (15 oz.) reduced-fat Alfredo pasta sauce
1 cup fat-free sour cream
½ cup reduced-sodium chicken broth
¼ cup grated Parmesan cheese
¼ teaspoon dried thyme leaves
½ teaspoon poultry seasoning
¼ teaspoon pepper
4 cups cut-up cooked chicken or turkey
1 bag (12 oz.) frozen mixed vegetables, thawed
½ cup Panko bread crumbs
In a 3 quart saucepan, cook brown rice and wild rice according to package directions.
Heat oven to 350 degrees F. Spray 13" x 9" baking dish with cooking spray. In a very large bowl, mix pasta sauce, sour cream, broth, Parmesan cheese, thyme, poultry seasoning, and pepper until well mixed. Stir in rice mixture, chicken (turkey) and vegetables. Spoon into prepared baking dish.
Sprinkle entire casserole with Panko bread crumbs. Bake uncovered 40 to 50 minutes or until edges are bubbly and bread crumbs are lightly browned.
Recipe adapted from www.livebetteramerica.com
Recipe by
Pray Cook Blog
at https://praycookblog.com/healthified-chicken-and-wild-rice-casserole/