Black and White Oreo Dessert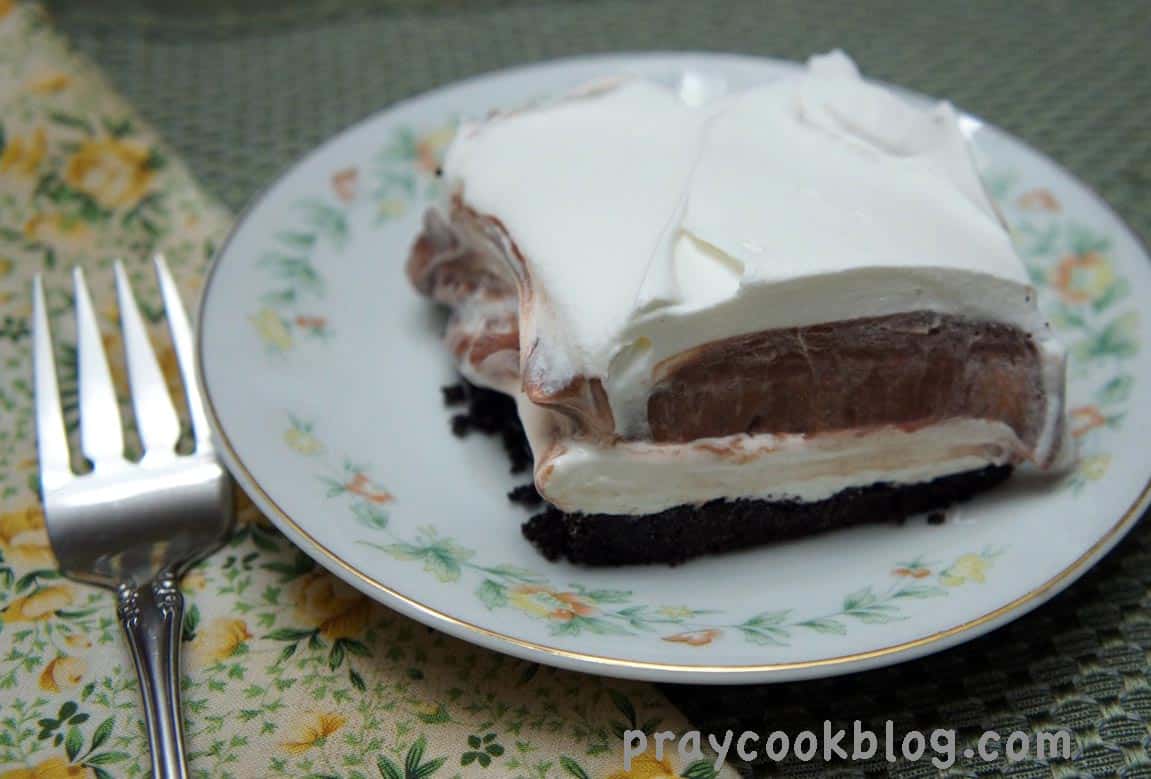 1 (15.35 ounce) package Double Stuff Oreo Cookies
½ cup butter, melted and slightly cooled
8 ounces cream cheese
1 cup powdered sugar
8 ounces Cool Whip
1 (5.1 ounce) box instant chocolate pudding
3½ cups milk
Place the Oreo cookies in the food processor and pulse on and off until the cookies are chunky crumbs. With processor running add in melted butter. Set aside ½ cup of the crumbs for the topping, then transfer the remaining crumbs to a 9" x 13" pan. Press into an even layer. Refrigerate while the cream cheese layer is prepared. *Cookies can be crushed with rolling pin if food processor is not available.
In bowl of food processor beat cream cheese until smooth. Add powdered sugar. Mix well. Add in 8 ounces of Cool Whip, pulsing on and off just until everything is combined. Spread cream cheese mixture into a smooth layer over chocolate cookie crust. Refrigerate while the pudding layer is prepared.
Blend pudding and milk together in the bowl of the food processor. Whip for 2 minutes. Let sit for 5 minutes to allow it to set. Use an offset spatula to spread the pudding in an even layer over the cream cheese mixture.
Spread the remaining 8 ounces of Cool Whip on top and sprinkle with the reserved Oreo crumbs. Cover and refrigerate for 2 hours before serving.
Recipe adapted from Brown Eyed Baker
Recipe by
Pray Cook Blog
at https://praycookblog.com/black-and-white-oreo-dessert/