Penne Chicken Casserole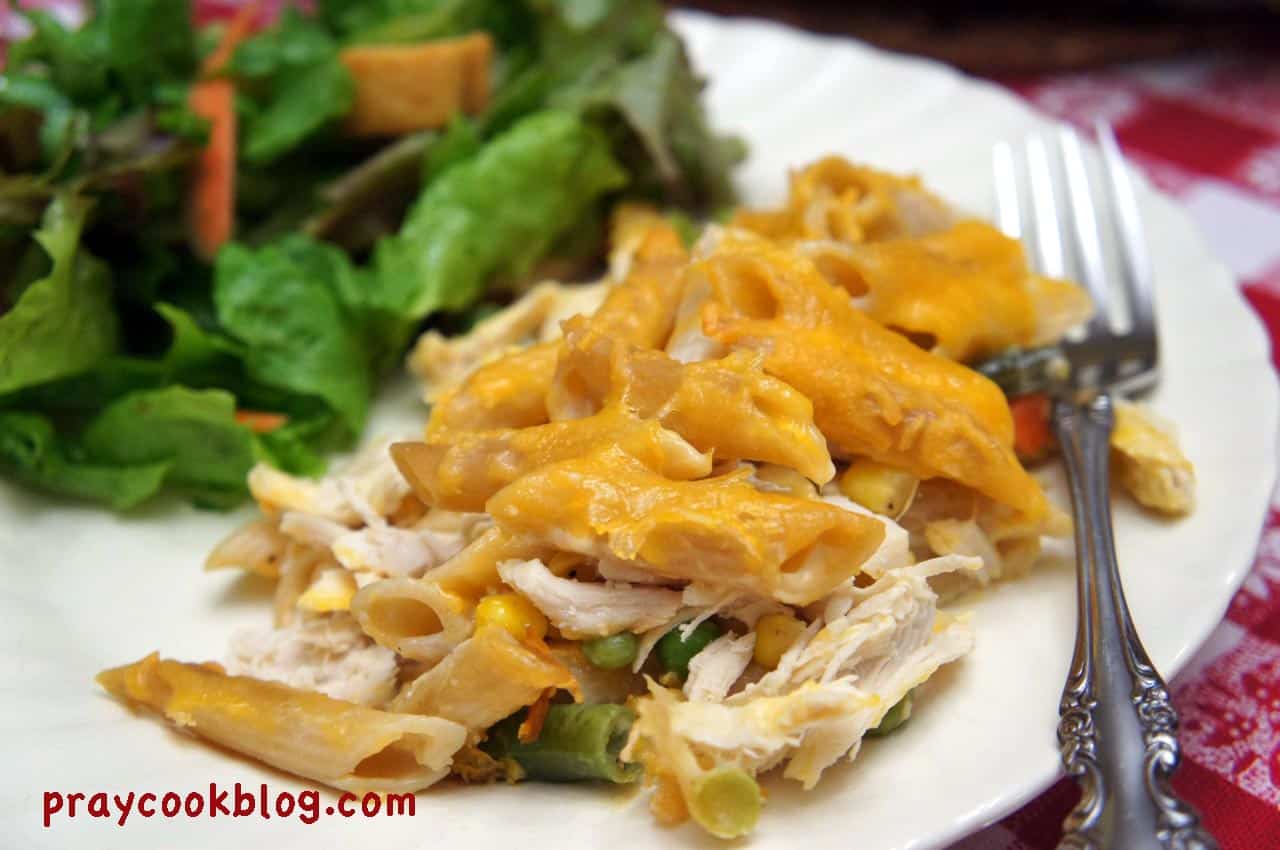 8 ounces whole wheat Penne pasta
1 jar Light Alfredo Sauce (15 ounces)
1 bag mixed frozen vegetables
2 to 3 cups diced cooked chicken
2 teaspoons minced garlic
¼ cup minced onion
2 cups grated cheddar cheese
Cook penne noodles according to package directions. Drain.
Preheat oven to 350 degrees.
Lightly grease a 8" x 12" baking dish.
Combine garlic and onion with the Alfredo sauce.
Layer with penne pasta on the bottom, add mixed frozen vegetables, and top with diced chicken.
Pour Alfredo sauce over all the pasta/chicken layers.
Top with grated cheese.
Bake for 30 to 45 minutes until brown and bubbly.