Autumn's Apple Crisp Pizza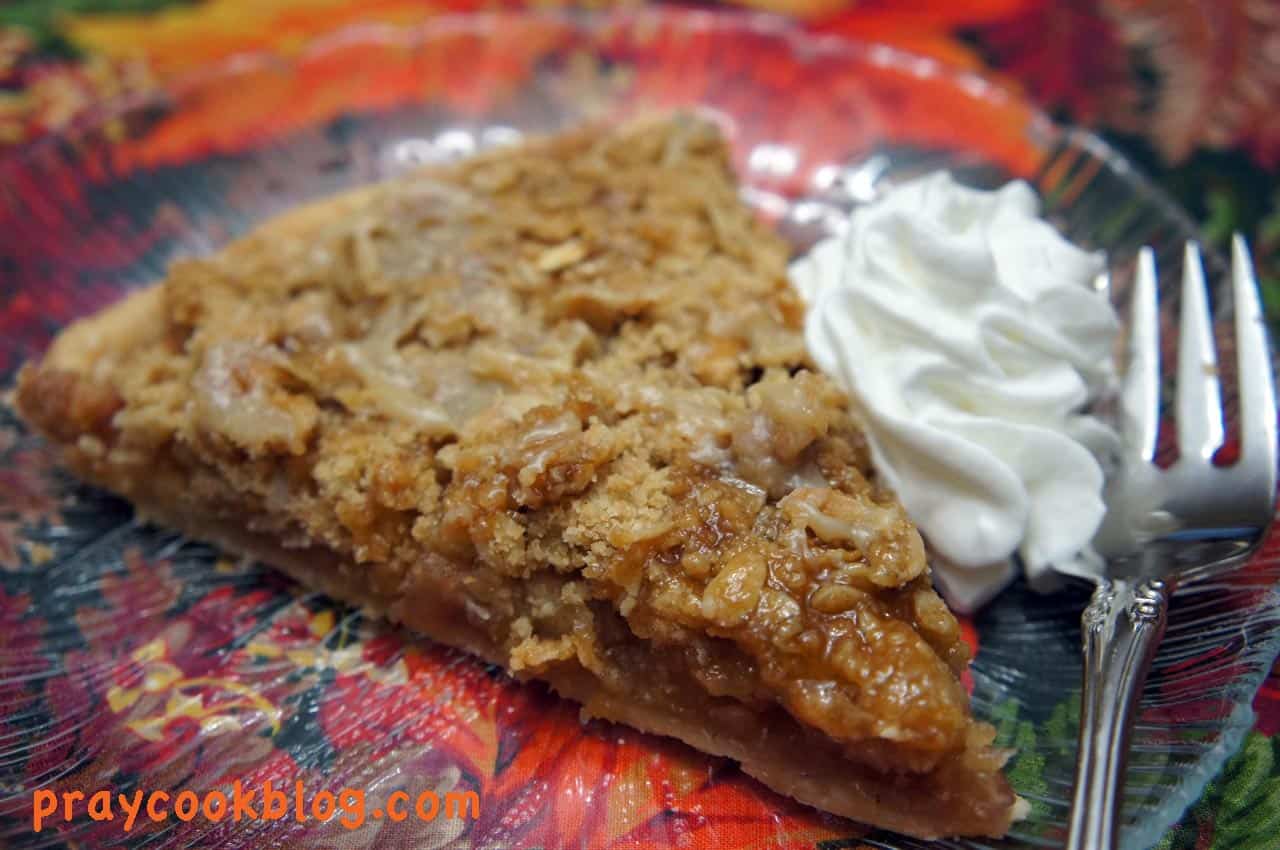 1 Single-crust pie pastry (9")
⅔ cup sugar
3 Tablespoons all-purpose flour
1 teaspoon ground cinnamon
3 to 4 medium apples (Granny Smith, Gala, Rome, Fiji, Braeburn) peeled and diced into ¼" pieces
½ cup all-purpose flour
⅓ cup packed brown sugar
½ cup old-fashioned rolled oats
1 teaspoon ground cinnamon
¼ cup butter, softened
½ cup caramel topping and/or frosting
Preheat oven to 350 degrees.
Roll pastry to fit a 9 to 12" pizza pan; fold under edges to give the pizza a slightly raised crust.*
Combine sugar, flour, and cinnamon in a medium bowl. Add peeled, diced apples, and toss well.
Arrange apples in a single layer over the pie crust to completely cover it.**
For the topping, combine the flour, brown sugar, oats, cinnamon and butter in a bowl. Mix well.
Sprinkle topping evenly over the apples. Bake at 350 degrees for 35 to 40 minutes, or until apples are tender and the topping is lightly browned.
Remove from oven and immediately drizzle with caramel topping. Lightly drizzle with warmed frosting if desired.
Cut into 8 pizza slices and serve warm with ice cream or whipped cream.
A Pillsbury pie crust that comes in a roll works great. Just unroll on a round pizza pan and you are ready to go.
*Depending on the size of apples, you may not have a flat single layer, but that is okay, just smooth the apple mixture over all the crust.
DRIZZLE -- caramel drizzle is enough but a little bit of warmed vanilla frosting gives the added bit of white color to the pizza. SERVING: for a snack this pizza can easily be cut into 10 to 12 small slices. For dessert I would plan on only 8 slices.
Recipe by
Pray Cook Blog
at https://praycookblog.com/autumns-apple-crisp-pizza/