Fantastic Pumpkin Bread with Brown Sugar Cream Chees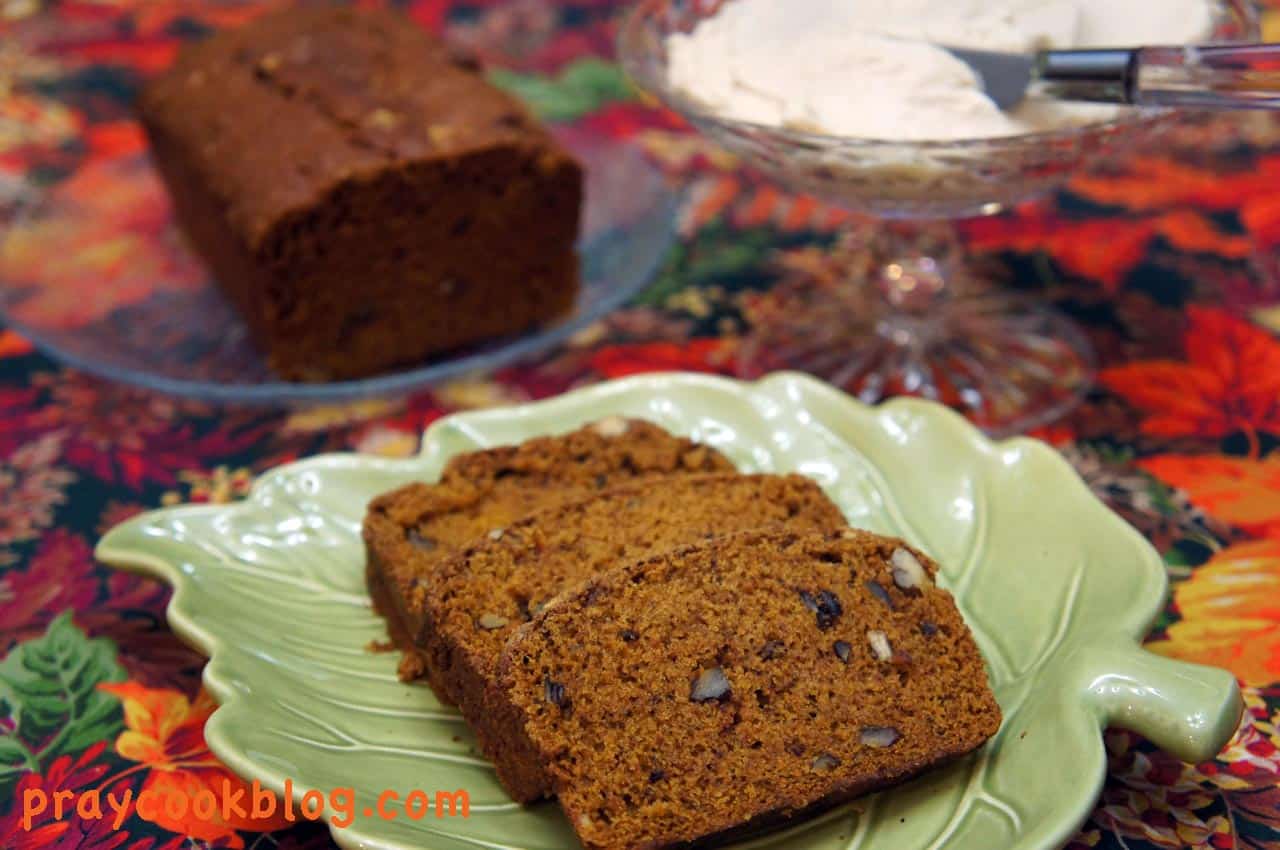 5 cups sifted flour
4 cups sugar
4 teaspoons baking soda
2 teaspoons cinnamon
1 teaspoon cloves
1 teaspoon allspice
1 teaspoon salt
1 29 oz. canned pumpkin (not pumpkin pie mix)
1 cup melted unsalted butter
2 cups finely chopped nuts (pecans or walnuts)
2 - 8 oz. packages of cream cheese
1 cup brown sugar
1 teaspoon vanilla extract
Mix all dry ingredients in mixer bowl. Add pumpkin, melted butter, and chopped nuts. On medium speed mix thoroughly.
Scoop batter into two pans that have been oiled and floured.*
Bake at 350 degrees F. about one hour until bread is done in the middle.
Cool for 5 minutes and then remove from pan onto wire rack to finish cooling.
* Two 10" x 5" loaf pans or 4 smaller pans. Also works well in mini muffin tins.
Recipe by
Pray Cook Blog
at https://praycookblog.com/fantastic-pumpkin-bread-with-brown-sugar-cream-cheese-spread/