Opal's Brown Sugar Banana Bread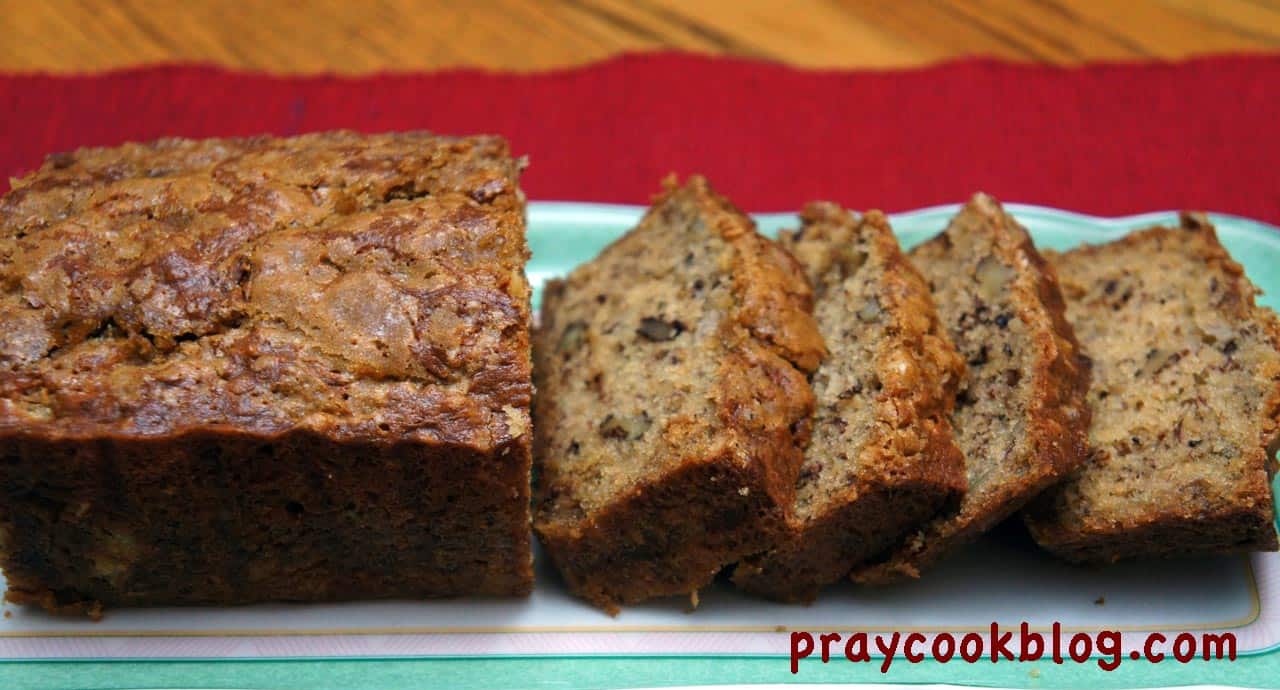 ½ cup butter, softened
¼ cup vegetable oil
¾ cup white sugar
¾ cup brown sugar
2 eggs
1½ cups mashed ripe bananas (about 3 medium well-ripened bananas)
½ cup sour cream
1 teaspoon vanilla extract
2 cups flour
1 teaspoon baking soda
½ teaspoon salt
*Additional brown sugar or Turbinado Sugar for top of batter
Mix together butter, oil, sugars and eggs.
Add mashed bananas, sour cream and vanilla, stirring well.
Mix in flour, baking soda, and salt, stirring until it is well blended.
Pour into 1 greased large loaf pan or 3 greased small pans (7" x 3½").
Sprinkle additional brown sugar generously over top of the batter.
Bake at 325 degrees; large loaf for about an hour, small loaves for about 45 minutes. Test bread to make sure it is done in the middle.
Allow bread to cool in the pan for 10 minutes. Run a sharp knife around the edges, tap the pan carefully on the counter to release the bread from the bottom of the pan, then invert pan over a wire rack and let the bread fall onto the rack to finish cooling.
Butter up and enjoy!
Other favorite ingredients may be added according to your taste: miniature chocolate chips, toffee bits, shredded coconut, chopped pecans, chopped walnuts, chopped macadamia nuts.

Recipe by
Pray Cook Blog
at https://praycookblog.com/brown-sugar-banana-bread/