A Family Recipe for Beef Stroganoff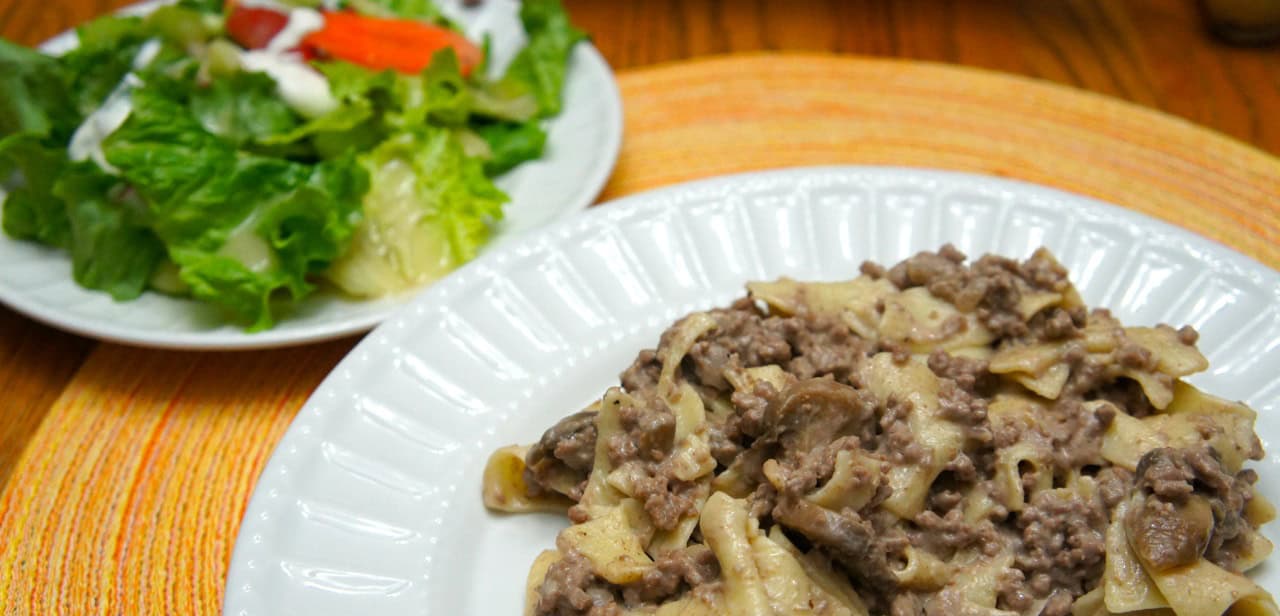 2 lbs ground beef
1 Tablespoon HUNGARIAN paprika (or to taste)
1 medium yellow onion, diced
2 cans cream if mushroom soup
1 jar of mushrooms (size to taste)
½ cup Sour cream
1 Teaspoon All-purpose Seasoning* Optional
Saute' onion in small amount of oil until onions are transparent.
Add beef and brown. Drain off grease.
Add paprika, mushrooms and any favorite seasoning.
Add 2 cans cream if mushroom soup and simmer 25 minutes, stirring regularly.
About 10 minutes before serving add sour cream, keep heat low until ready to serve.
Serve over egg noodles which you can start boiling water for when you start to cook the stroganoff, timing works out well!
Mix the two together if you have a large group, but otherwise you can keep noodles separate and put stroganoff on top.
I usually Serve a pineapple salad and rolls with this as a meal.
Bon Apetite!
* Cavendar's Greek Seasoning is a nice addition.
HUNGARIAN Paprika makes a difference as well.
Recipe by
Pray Cook Blog
at https://praycookblog.com/a-family-recipe-for-beef-stroganoff/