Mixed Berry Frozen Yogurt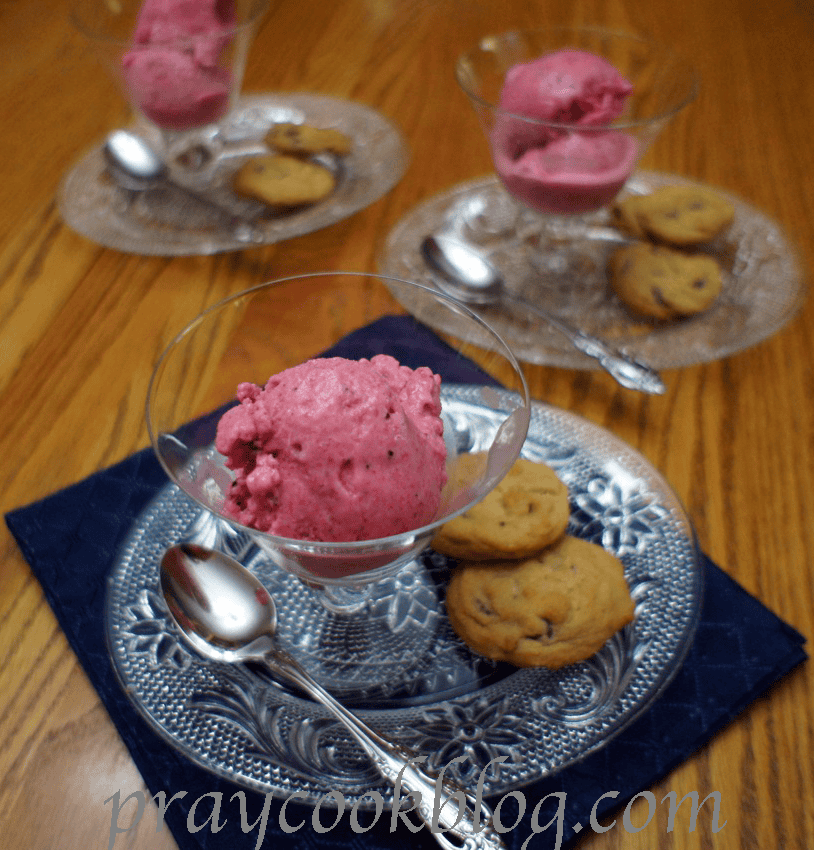 1 cup fresh strawberries, rinsed and hulled
1 cup fresh blueberries, rinsed
⅔ cup sugar
2 teaspoons vodka or kirsch (optional)
1 cup yogurt (plain or vanilla flavored, regular or Greek)
1 teaspoon lemon juice
Slice the strawberries into small pieces. Toss strawberries and blueberries in a bowl with the sugar and vodka or kirsch, if using, stirring until the sugars begins to dissolve. Cover and let stand at room temperature for up to 1 hour, stirring a couple times.
Puree the berries and their liquid with the yogurt and lemon juice in a blender or food processor until smooth. If you wish, press the mixture through a mesh strainer to remove any seeds.
Refrigerate for 1 hour, then freeze in your ice cream maker according to the manufacturer's instructions.
Cook's notes: This frozen yogurt can be made with all strawberries or all blueberries (2 cups total)

Also, may be made with frozen fruit.
Alcohol is optional but makes the frozen yogurt less icy giving it a a better texture.

Recipe adapted from David Lebovitz, The Perfect Scoop
Recipe by
Pray Cook Blog
at https://praycookblog.com/ice-cream-you-scream-we-all-scream/