Best Ever Blueberry Cobbler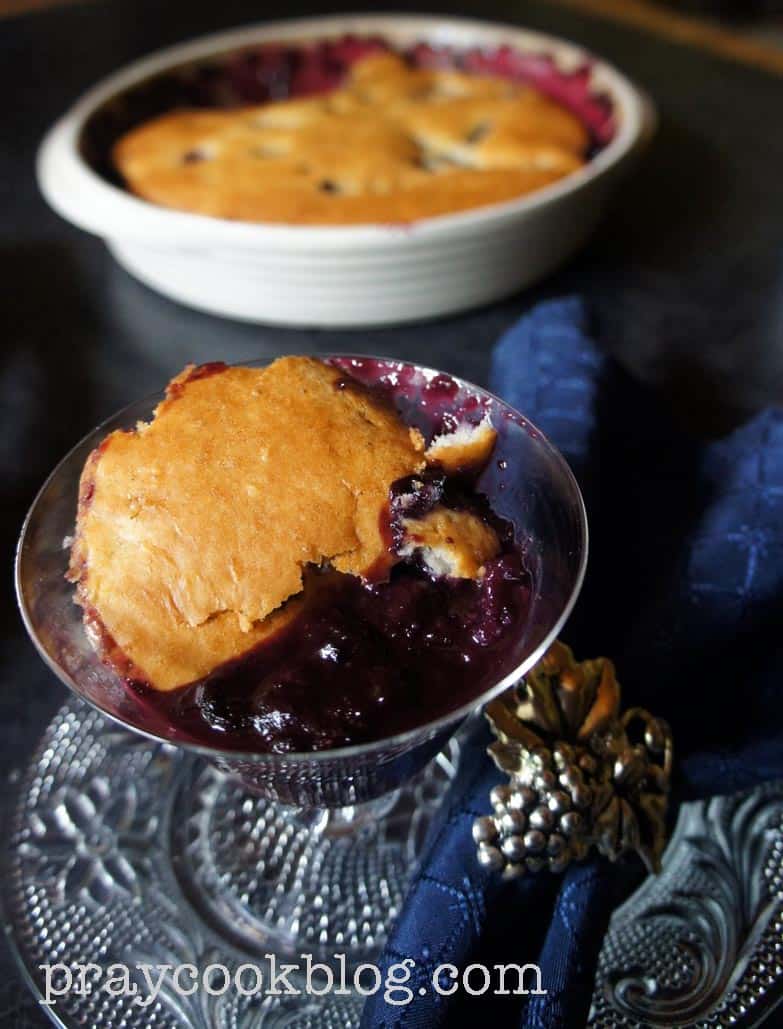 3 cups fresh blueberries
3 Tablespoons white sugar
⅓ cup orange juice
⅔ cup all-purpose flour
¼ teaspoon baking powder
Pinch of salt
½ cup unsalted butter, softened
½ cup white granulated sugar
1 egg
½ teaspoon vanilla
Preheat oven to 375 degrees F. (190 degrees C.)
In an 8 inch baking dish, spray with oil. Mix blueberries, 3 Tablespoons sugar and orange juice. Spread out on bottom of baking dish.
In a small bowl, thoroughly mix flour, baking powder and salt. Set aside.
In a medium bowl, cream butter and ½ cup sugar until light and fluffy. Beat in egg and vanilla. Gradually add flour mixture, stirring just until ingredients are well mixed.
Drop batter by rounded tablespoons over the blueberry mixture. Try to cover as much of the filling as possible.
Bake in preheated oven for 35 to 40 minutes, until topping is golden brown and filling is bubbling.
Serve warm with ice cream, whipped cream, or all by itself!
This recipe can easily be doubled and baked in a 9" x 13" baking dish or a comparable round dish. Recipe adapted from Allrecipes.com

* If you don't have orange juice on hand I have made it without. I have also made it with 4 Tablespoons lemon juice instead.
Recipe by
Pray Cook Blog
at https://praycookblog.com/lessons-from-the-blueberry-bush/