Calico Beans From Mom's Recipe Box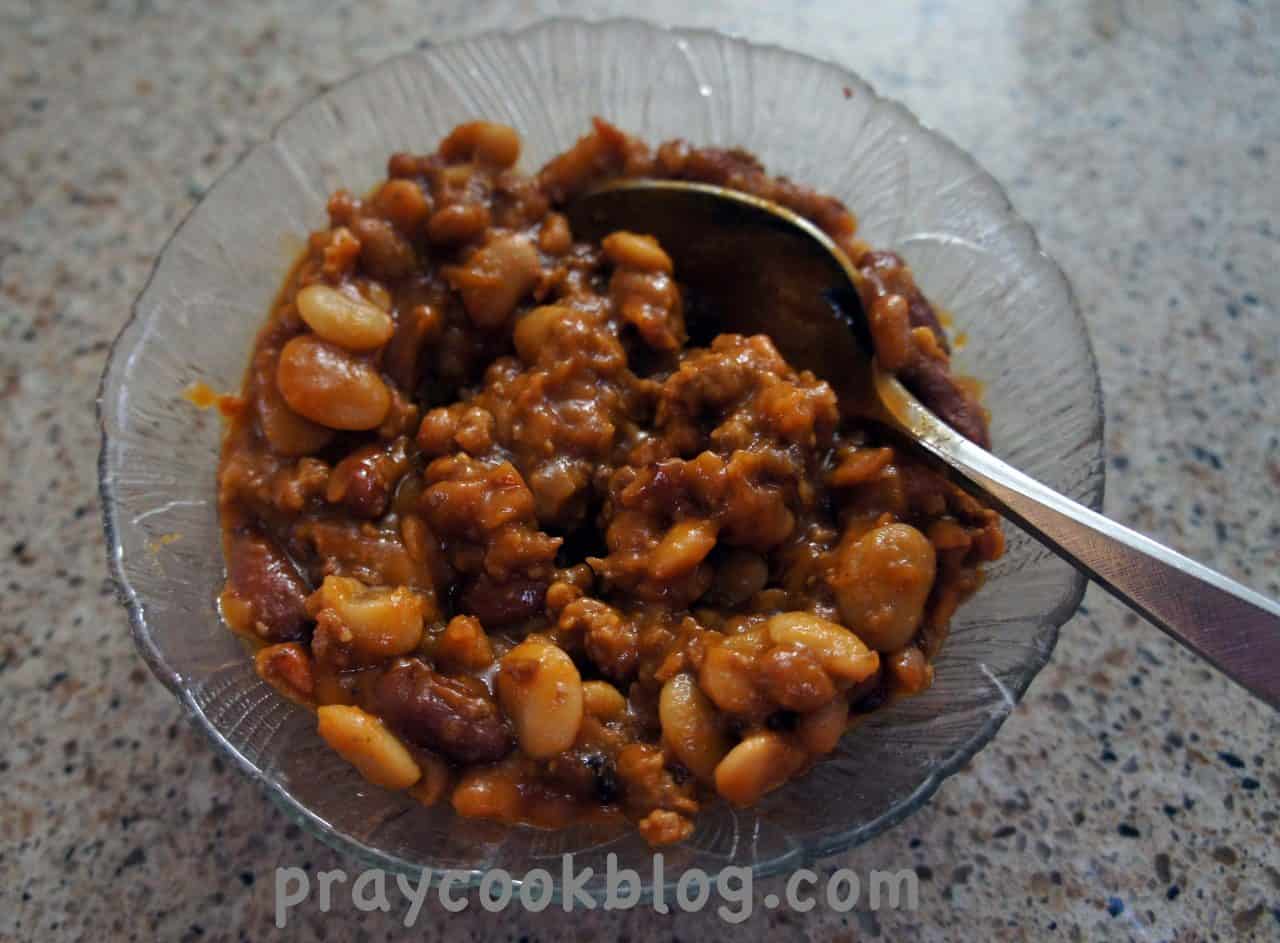 Author:
Adapted by Catherine Daugherty
Recipe type:
Vegetable, Side Dish
4 ounces bacon, diced
1 pound lean ground beef (90% lean)
½ cup chopped onion
1 can (21 ounces) pork and beans
1 can (16 ounces) kidney beans, rinsed and drained
1 can (16 ounces) butter beans, rinsed and drained
½ cup packed brown sugar
½ cup ketchup
1 tablespoon cider vinegar
1 teaspoon prepared mustard
1 teaspoon salt
In a large skillet, cook bacon over medium heat until crisp. Remove to paper towels to drain. Discard drippings.
In the same skillet, cook beef and onion over medium heat until the meat is no longer pink; drain. Combine the beef mixture, bacon, beans, brown sugar, ketchup, vinegar, mustard and salt. Spoon into a greased 2-qt. baking dish.
Bake, uncovered, at 325° for 45-60 minutes or until the beans are as thick as desired. Beans can also be cooked in a Crockpot on low for 4 to 6 hours, covered.
I double the recipe to fill a 4 to 5 quart crockpot, then I cook on high for 1 to 2 hours and on low for 2 to 4 hours, depending on time available.

This recipe is delicious with or without the meat. Can easily be made into a all-vegetarian recipe.
Recipe by
Pray Cook Blog
at https://praycookblog.com/calico-beans-from-moms-recipe-box/