Pecan Puffs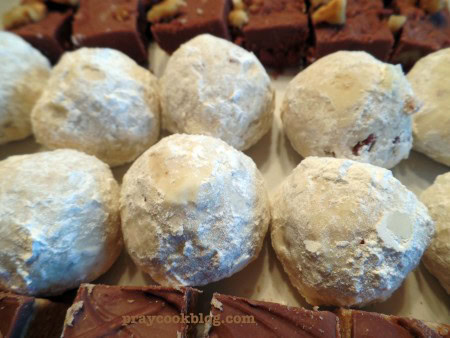 Author:
Kevin's Grandma Kathryn
2 cups butter
1 cup powdered sugar
5 cups flour
2 teaspoons pure vanilla extract
2 cups finely chopped pecans
Heat oven to 350 degrees F.
Cream butter and sugar; add vanilla.
Stir in flour and nuts.
Roll into small (1 inch) balls.
Chill for 1 hour.
Bake for 25 minutes.
Remove from oven, roll in powdered sugar while hot.
Roll in powdered sugar a second time when cool.
Eat 'em up!