Parmesan Baked Tomatoes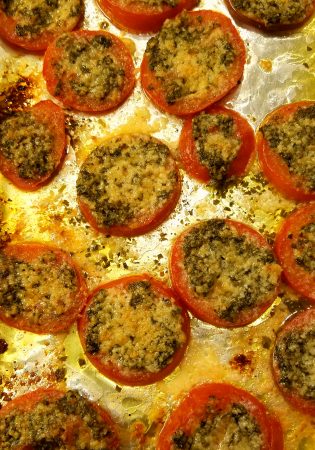 3 ripe medium tomatoes
½ cup basil pesto
½ cup grated Parmesan cheese
Preheat oven to 415 degrees.
Thick slice the tomatoes and place on a parchment-lined sheet pan
Spread about a tablespoon (more or less to taste) of basil pesto on each slice.
Bake for about 8 minutes.
Sprinkle the Parmesan cheese on top and broil on high until the cheese is lightly browned (about 4 minutes).
Enjoy!