Broccoli Salad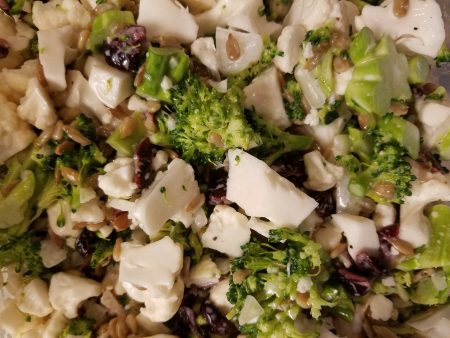 Author:
Adapted by Abby Hughes
1 head broccoli
1 head cauliflower
1 medium red onion
½ c. Craisins (dried cranberries)
½ c. roasted unsalted sunflower seeds
¼ c. sugar
¼ c. white distilled vinegar
½ c. mayo
½ tsp. salt
1 tsp. pepper
Chop broccoli and cauliflower into small bite-sized pieces.
Small dice red onion.
In a large bowl, whisk together the sugar, vinegar, mayo, salt, and pepper.
Add chopped broccoli, cauliflower, onion, craisins, and sunflower seeds.
Toss to coat all ingredients.
Enjoy!