Soft Ganache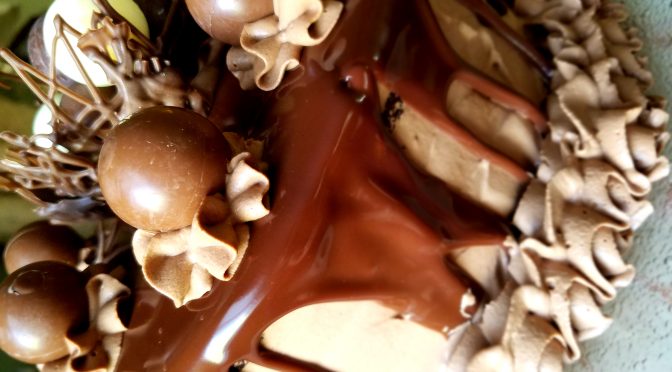 8 oz. Chopped Dark Chocolate (or chips)
8 oz. Heavy Cream
1 tsp. Vanilla Flavoring
Heat heavy cream to simmer in a saucepan. Be careful not to scorch.
Remove from heat and add chocolate.
Let sit for 3-4 minutes before stirring.
Add vanilla and stir until smooth.
Pour over cake while warm. If making truffles, refrigerate till firm and roll into balls. Cover with chocolate or cocoa powder.