Mini Bacon Corn Muffins with Savory Cream Cheese Frosting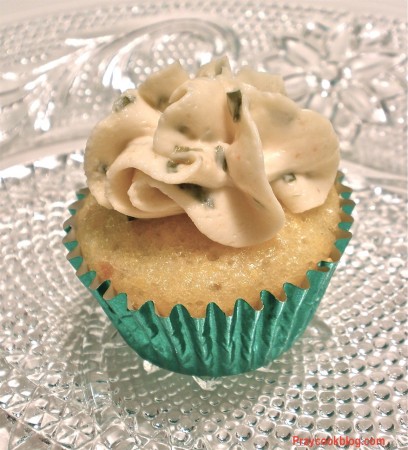 1 cup All-purpose Flour
1 cup Yellow cornmeal, preferably stone-ground
½ cup Granulated Sugar
2½ teaspoon Baking Powder
¼ teaspoon Baking Soda
½ teaspoon Salt
1 cup Buttermilk
8 tablespoon Unsalted Butter, melted and cooled
2 eggs
5 Slices Bacon, Cooked and Crumbled
8 oz Cream cheese
2 tablespoon Honey
1 tablespoon Hot Sauce
1 Bunch of Chives, chopped
Preheat oven to 400 degrees F. Line mini muffin pan with liners and set aside.
In a medium mixing bowl, whisk together the flour, cornmeal, honey, baking powder, baking soda, and salt.
In another mixing bowl, whisk together the buttermilk, melted butter, and eggs. Pour the wet ingredients into the dry ingredients and stir just until completely combined. Fold in the chopped bacon.
Divide the batter into the liners (about a tablespoon of batter in each muffin cup.) Bake for 10 minutes or until a toothpick inserted in the middle comes out clean. Remove muffins to a wire rack to cool completely.
For the frosting: Cream the cream cheese in a medium bowl with an electric mixer on medium speed until smooth. Add the honey and hot sauce and beat until combined. Add half the chives. Frost each muffin and garnish with extra chive. Serve and enjoy!

Sour milk can be used in place of buttermilk.  1 Tablespoon of vinegar to each ½ cup milk = sour milk!
Recipe by
Pray Cook Blog
at https://praycookblog.com/mini-bacon-corn-muffins-with-savory-cream-cheese-frosting-2/