When You Want To Be Patient
Be still before the Lord and wait patiently for him; do not fret when men succeed in their ways, when they carry out their wicked schemes. Psalm 37:7
I waited patiently for the Lord; he turned to me and heard my cry. Psalm 40:1
WHAT are you thankful for this thanksgiving season?  Send your comment and I will post over the next week.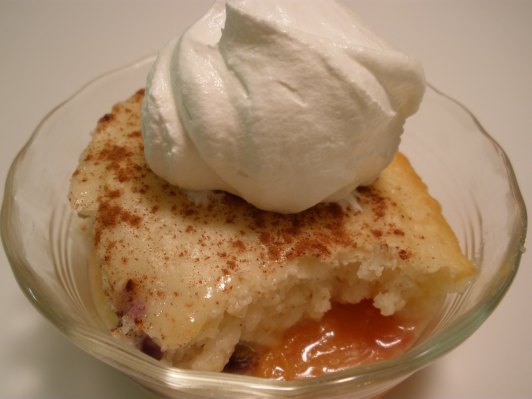 I know next week is Thanksgiving and a lot of food blogs have recipes for the big meal.  However, I cleaned out my frig this week and I have peaches that need to be eaten!  These peaches are off of my husband's peach tree and so between growing, spraying, pruning, keeping the birds away, picking, washing, and canning them I never want to waste a single peach! Mom wandered by the kitchen and asked what I was making and I said, "Peach Cobbler for Dummies" and she thought for a moment and said, "well, that isn't very nice."  I then realized that since she and my husband are the intended recipients she thought I was calling HER a dummy!  I laughed and said, "No, not you (dummy) that is the name of this recipe!"  🙂  And, it is Fruit Cobbler For Dummies – meaning it is so simply anyone can do it!  I used peaches today and sprinkled in some blueberries, but the recipe is good for more than peaches and just about any berry will work.  I also like the fact that the ingredient list is small and this can be made, baked, and on the table within an hour!  A perfect dessert when unexpected guests are arriving.  I have used the recipe with fresh or frozen fruit.  A couple years ago I bought a bag of triple fruit mix from the frozen section of the grocery store.  The strawberry, blackberry, and raspberry mixture made a fantastic cobbler!
Picture
I have been surfing some of my favorite food blogs and over the next week I will be sharing some recipes I find interesting.  The Brown-E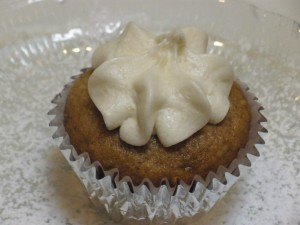 yed Baker has recently posted a recipe for Make-Ahead Homemade Gravy and a colorful Cranberry Sauce.
From my own recipe archives take a look at Spicy Cupcakes With Banana Buttercream Frosting.
Fruit Cobbler For Dummies
Fruit cobbler so easy to make - the name says it all! Fresh or frozen fruit, either one works great for a delicious hot out of the oven cobbler.
Ingredients
1 cube Butter
6 to 8 cup Peaches or Berries, Fresh or Frozen
1 cup Granulated Sugar
1 cup Self-Rising Flour
1 teaspoon Baking Powder
a pinch Salt
⅔ cup milk
Instructions
Melt butter in a 9"x13" pan.

Add enough peaches, berries, or sliced fruit to cover the bottom of the baking dish. Sprinkle with extra sugar to taste based on the sweetness of the fruit being used.

In a separate bowl mix dry ingredients and add milk.
Pour mixture over the sweetened fruit.
Sprinkle lightly with cinnamon and sugar.

Bake at 350 degrees for approximately 35 minutes.
Serve warm with cool whip or ice cream!

Notes
I used peaches and frozen blueberries as shown in the picture.  The combination makes for a really tasty fruit cobbler.  I didn't add sugar to the fruit and it made for a slightly tart cobbler with a sweet topping.  Beautifully delicious!
Happy Cooking!