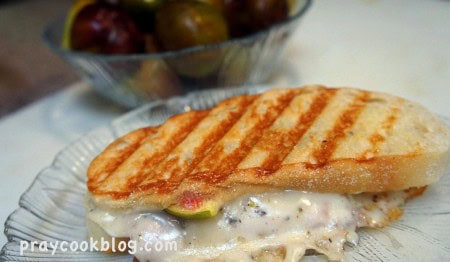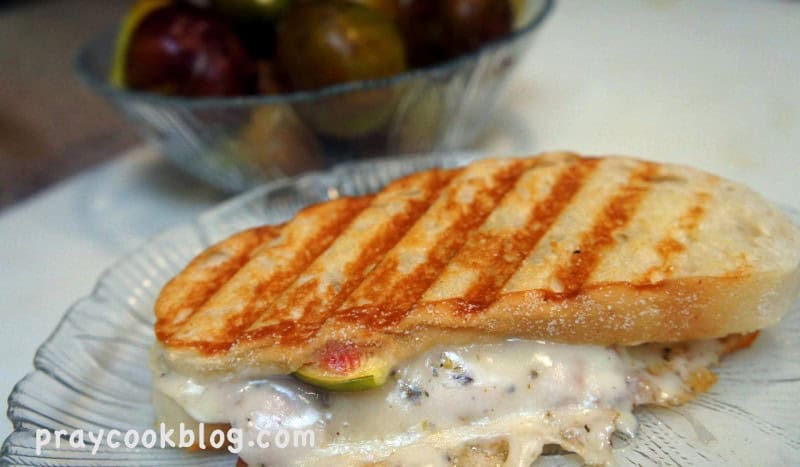 Since being gifted with fresh figs from our friends Joan and Ed, I have three figgy recipes I plan to share with you.  Fig Preserves was the first one.  This Ham and Fig Grilled Cheese Sandwich is the second and you're darn tootin' you'll love the third one!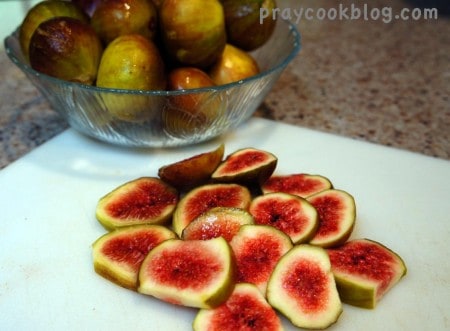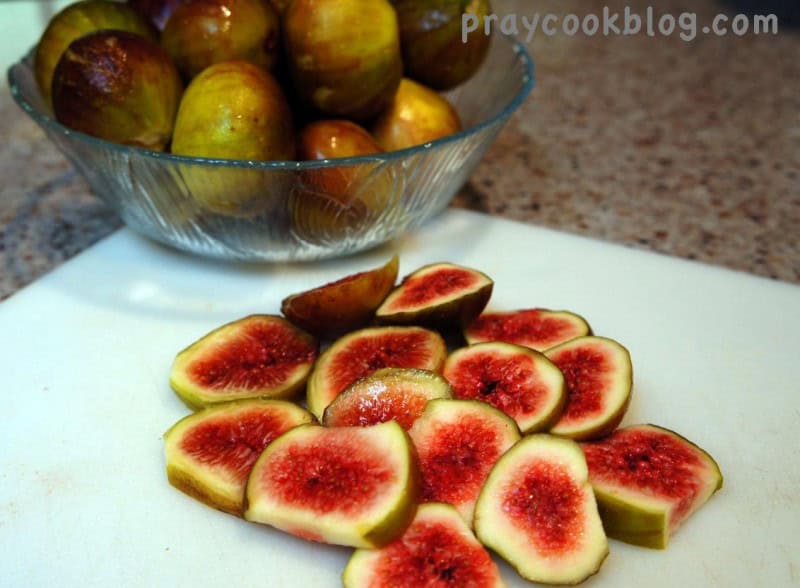 The Chief was very skeptical about a ham and fig sandwich but these freshly picked, beautifully ripe figs, some Black Forest sliced ham, and fontina cheese made a believer out of him!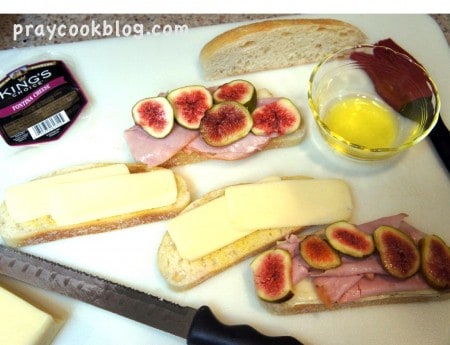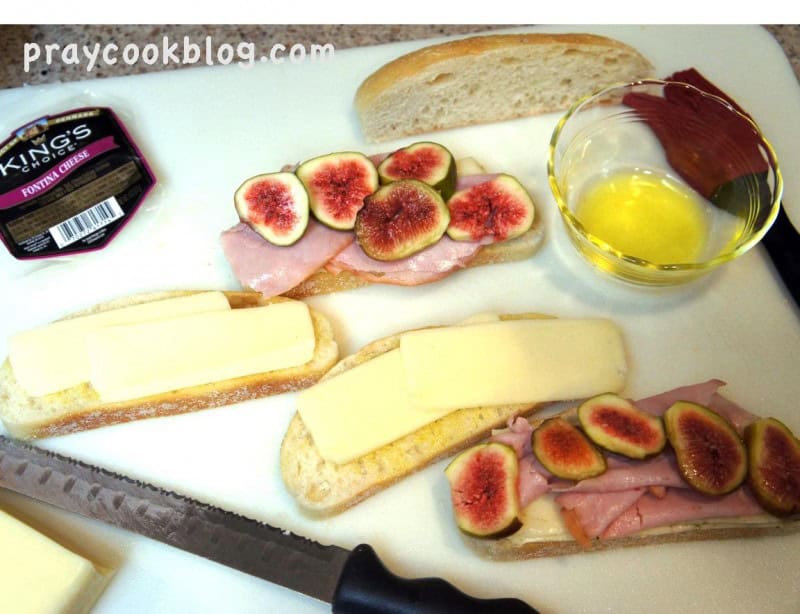 The recipe called for ciabatta bread.  I bought a loaf of sourdough bread at the bakery and it worked well.  Rosemary infused olive oil really cranks these up a notch.  It is easy to make and can be also used to baste chicken breasts before grilling or combined with balsamic vinegar for dipping Italian bread.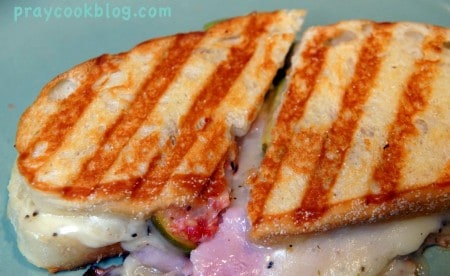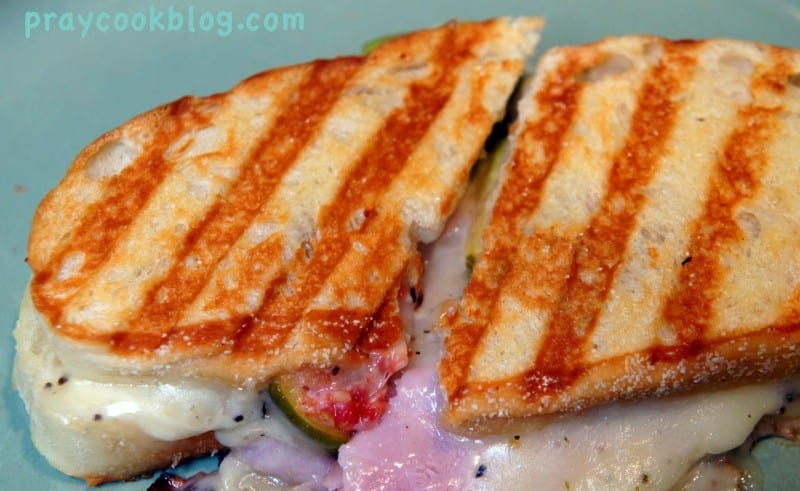 These grilled cheese sandwiches can be placed on a griddle or in a non-stick skillet for grilling.  But a Panini press is ideal as it grills very evenly, both sides at once.  Love my Panini press!  If you don't have one, you might want to consider letting Santa know … oh my gosh, I am NOT thinking of Christmas already, am I?
If fresh figs aren't available, fig jam will work in this recipe as well as a couple preserved figs on each sandwich.
Happy Grillin'!
Blessings, Catherine
The earth, O Lord, is full of your steadfast love; teach me your statutes! Psalm 119:64 ESV
Ham and Fig Grilled Cheese
A mix of interesting flavors meld together to make this an outstanding and memorable panini sandwich.
Ingredients
8 slices sourdough bread, between ¼" and ½" thick
8 slices fontina cheese
¼ lb. shaved ham
4 to 6 fresh figs, thinly sliced
¼ cup fig jam, homemade or store-bought
1 Tablespoon rosemary oil
Rosemary Oil
½ cup olive oil
2 sprigs fresh rosemary
⅛ teaspoon crushed red pepper flakes
Instructions
Combine oil, rosemary, and red pepper in a small saucepan over low heat. Bring just to a simmer and remove from heat. Let stand at room temperature until the oil has cooled and the rosemary has infused the oil, about 1 hour.
Strain oil through a fine sieve. Oil may be used immediately or stored in a covered container. Refrigerate until use.
Heat a griddle or panini press.
Spread each piece of bread with fig jam. On four slices of bread layer: 1 slice cheese, ham, figs, and top with a slice of top. Enclose with a second piece of bread. Brush each sandwich with rosemary oil.
Place on panini press for about 4 minutes or until golden brown and the cheese is melted.
Slice and serve immediately.