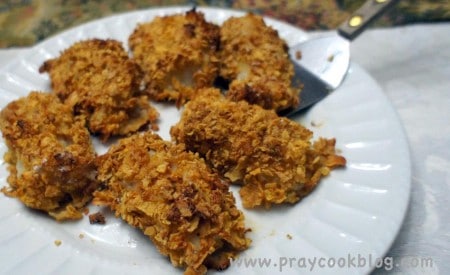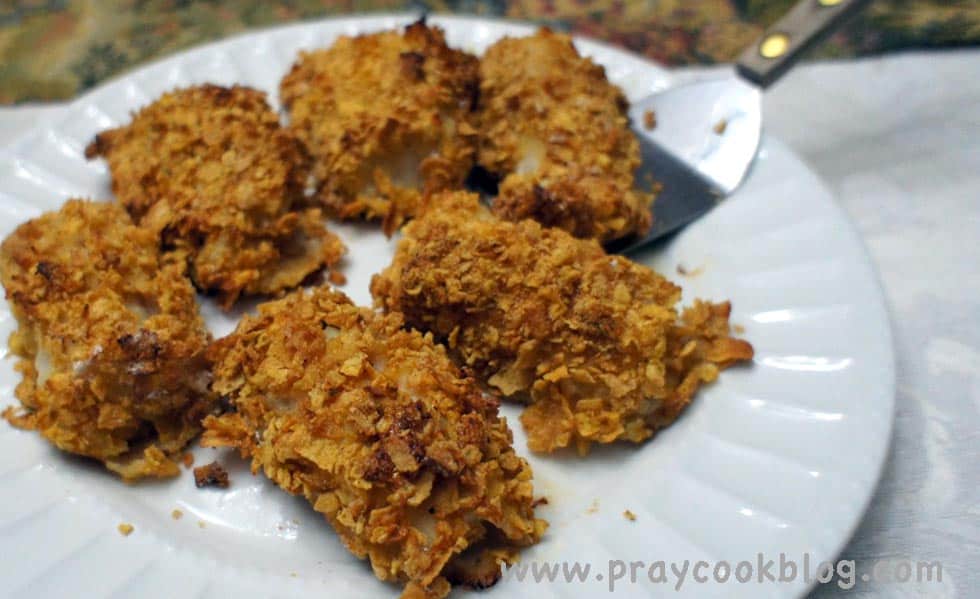 I haven't eaten fish sticks, you know the frozen take and bake kind, since my kids were little.  I am actually a little ashamed that I foisted those awful things off on them when they were growing up.  But alas, I did.  I thought fish sticks were healthy as opposed to say, hot dogs.  What did I know?  I was all of 21 when my first son was born and all of 22 when my second son was born! (Slow learner I am).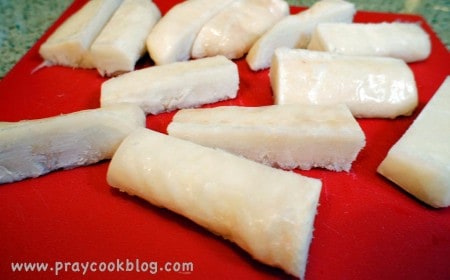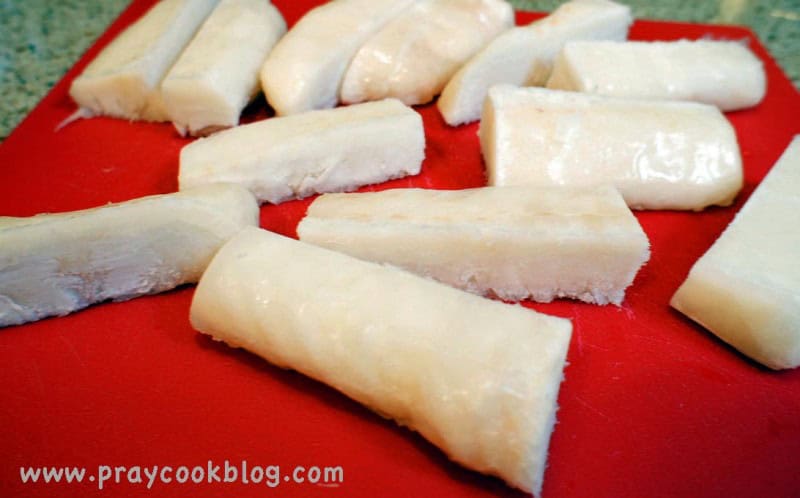 But now, at the ripe old age of 50-something I have discovered how to make and bake fish sticks that are out-of-this-world crunchy and delicious — and healthy! I first saw the recipe on Real Food Fast website. I was intrigued because the fish sticks looked so crunchy and I like crunchy!  The recipe calls for firm white fish, like cod.  I had cod filets in the freezer so that is what I used.  I think you can use your favorite white fish, cut up into "stick-like" pieces.  Mine were about 3 inches long and 3/4″ to 1″ wide.  Milk is poured over the fish sticks while they are thawing (if using frozen) and while you prepare the dips.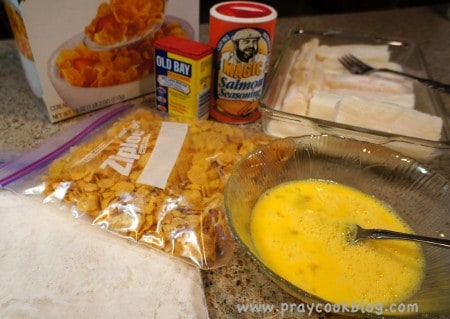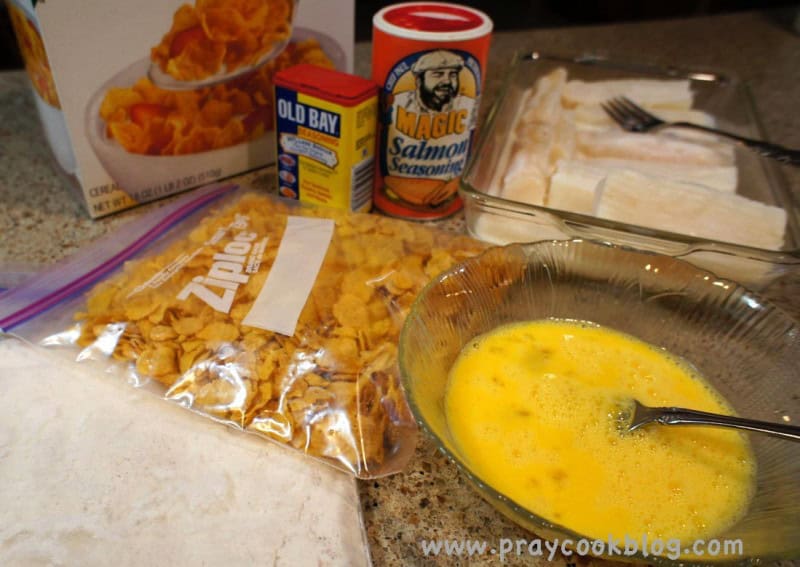 The first dip is flour with some Old Bay seasoning. The second dip is a couple of eggs simply beaten well.  The third dip is a combination of crushed corn flakes and more Old Bay seasoning.  A few years ago my friend Sue got me started using Chef Paul Prudhommes Magic Salmon Seasoning and I no longer think I can eat fish without it.  So, I sprinkled in a liberal amount, but you can use your favorite, or not.  The corn flakes can be crushed really fine for a smoother texture on the fish or they can be left a little bit crunchy, like I did, for a rougher texture. Putting the fish sticks together is just this easy 1- dip in flour, 2- dip in egg, 3- dip in crushed corn flakes.  Fish sticks are placed on a baking sheet and baked until cooked through, golden brown and crunchy!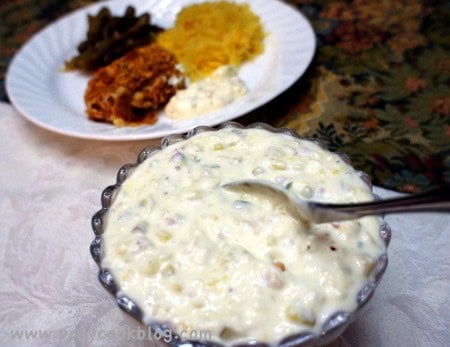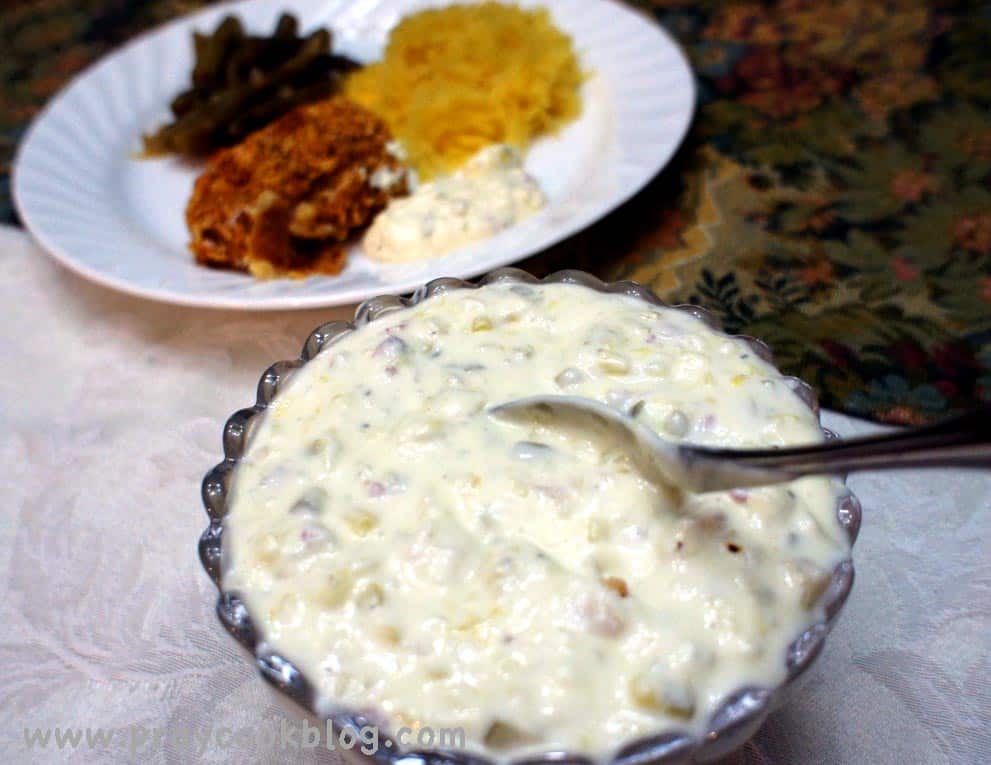 While the fish is cooking the tarter sauce can be mixed together.  I am giving you two recipes.  I have tried both and like them both.  The first is quick and easy:  1/2 cup nonfat plain Greek yogurt and pickle relish to taste!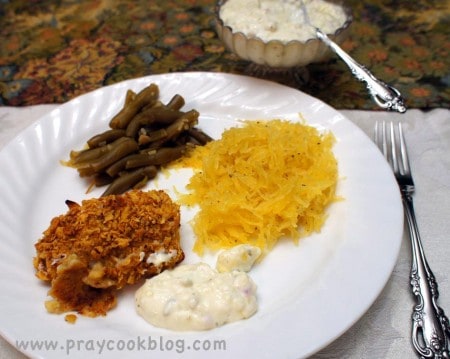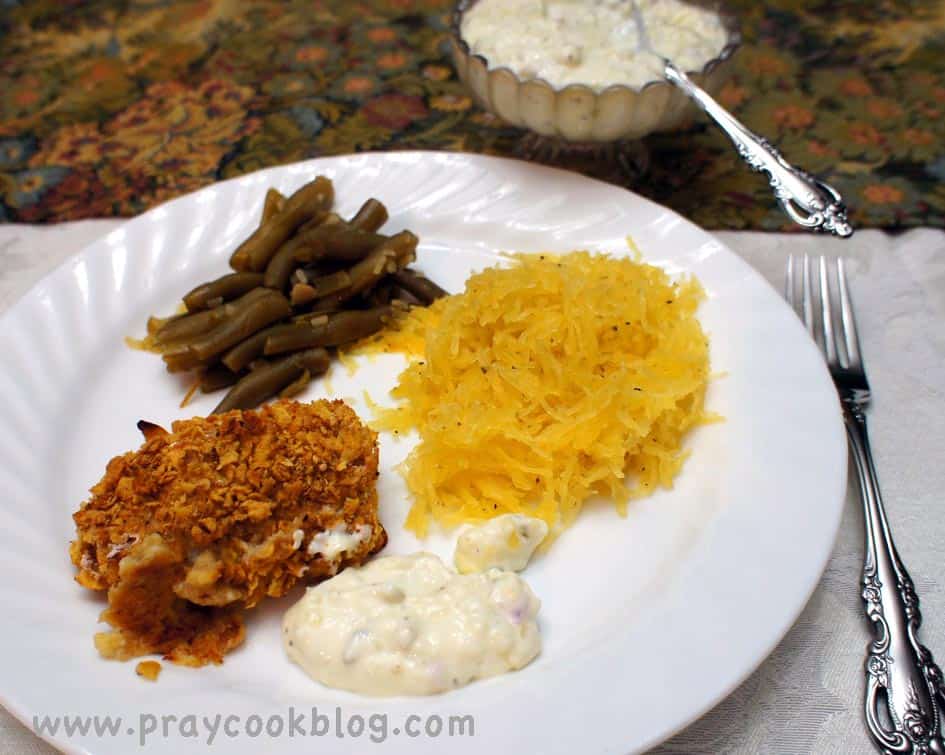 The second one goes together quick too with just a few more ingredients:  canola oil mayonnaise, plain Greek yogurt, finely chopped dill pickle, red onion, lemon juice, garlic powder, and black pepper to taste.  Ingredients are combined and chilled.  Delicious and healthy!
Oh but wait, there's more!
I got way over-zealous when I was choosing how many filets to make into fish sticks. So we had leftovers. I usually don't like leftover fish but the fish sticks stayed crunchy and I decided to serve them for a light lunch as fish tacos.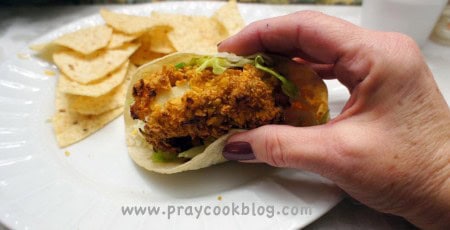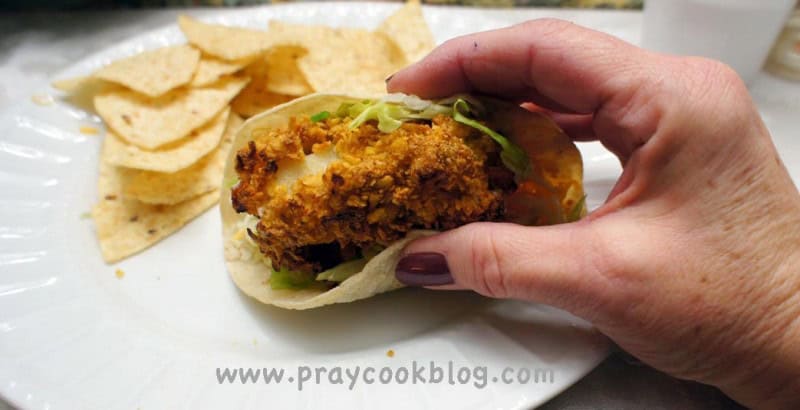 Oh my gosh.  These were soooo good!  A corn tortilla warmed on the grill, lettuce, cheese and a little tarter sauce.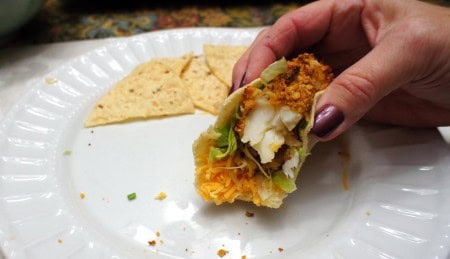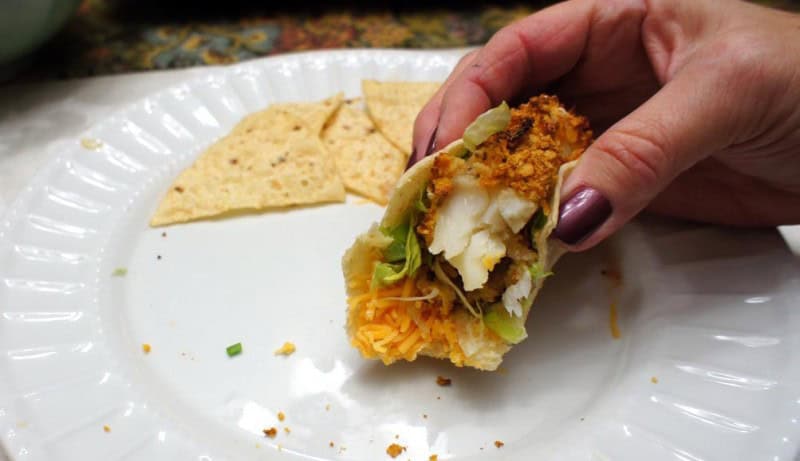 I wouldn't be ashamed to feed these to my sons today, in fact they will love them I am quite sure.
~Blessings, Catherine
P.S.  The "comments" seem to be turned off for this blog post, I am not sure why. You may comment through Facebook.


Healthy Baked Fish Sticks and Tarter Sauce

Fish sticks worth eating! Fresh, healthy, delicious and crunchy!

Ingredients
1 to 3 lbs. fresh or frozen firm white fish filets, like cod
1 cup milk
1 cup flour
2 teaspoons Old Bay seasoning
2 eggs, beaten
4 cups cornflakes, crushed
Tarter Sauce
½ cup nonfat plain Greek yogurt
pickle relish to taste
Instructions
Preheat oven to 450 degrees F. Line a baking sheet with parchment paper.
Cut fish into 8 sticks. Place fish sticks in a shallow dish and pour milk over them. Let the fish soak while you prepare the dips.
In a shallow bowl or Ziploc bag, mix the flour and 1 teaspoon Old Bay seasoning.
In a shallow bowl, whisk together the eggs.
In another Ziploc bag crush the cornflakes using a rolling pin. Add another teaspoon Old Bay seasoning and mix.
Remove fish sticks from the milk and shake off excess. Coat each stick with flour, then eggs, then crushed cornflake mixture.
Place fish sticks on the prepared baking sheet. Bake until cooked through, golden brown and crunchy, about 10 to 12 minutes.
While the fish bakes, mix the yogurt and relish together in a small bowl. Serve tarter sauce on the side.
Notes

*Your favorite fish seasoning may be added to the flour mixture or the cornflake mixture.

Cornflakes can be crushed fine for a smoother texture on the fish stick or left slightly larger for a bigger crunch!



Healthy Tarter Sauce
Ingredients
1 Tablespoon canola oil mayonnaise
½ cup plan non-fat Greek yogurt
1 medium Kosher dill pickle, finely chopped
2 Tablespoon finely chopped red onion
1 teaspoon freshly squeezed lemon juice
¼ teaspoon garlic powder
Freshly ground pepper, to taste
Instructions
Combine mayonnaise and Greek yogurt in a small bowl. Mix thoroughly to combine.
Stir in remaining ingredients. Chill until ready to serve.