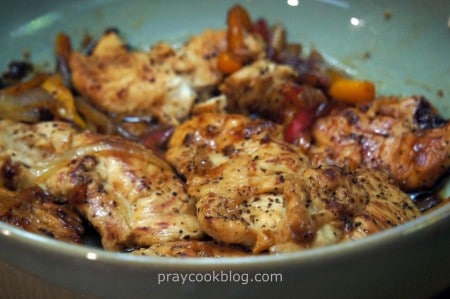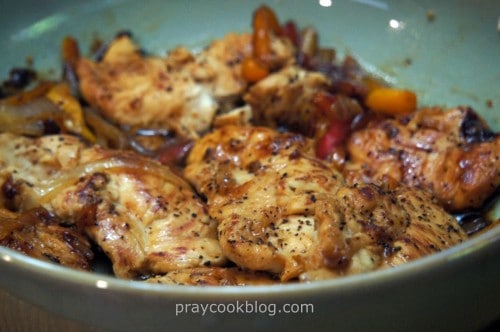 There are so many kazillions of recipes floating around the internet how in the world do we choose which ones to try?  I decided some time ago that I am only going to post the fabulous ones!  The recipe that you've JUST GOTTA try.  The recipe that I will make again.
This is that recipe!  The original recipe came from Deepsouthdish.com.  Mary is one of my favorite bloggers.  If I didn't change the recipe at all I would simply direct you to her website for the directions.  But in the case of this chicken I made some changes.
I served this sumptuous chicken over white rice and I knew my sous chef dish-washing mom and the Chief would be looking for "sauce" and lots of it.  Mary's recipe created some juices but I wanted a gravy type sauce!

We ate this alongside Loaded Broccoli and Cauliflower.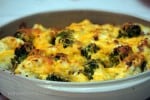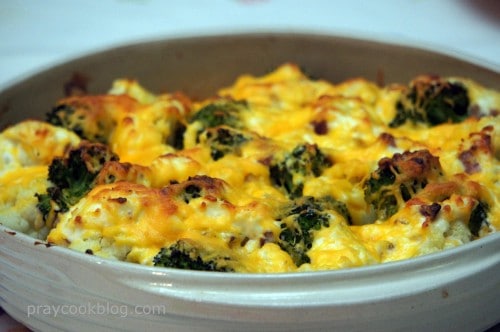 Is there such a thing as a double home run?  If so, this is it!
This chicken dish just begs for homemade mashed potatoes … just a thought.
The last two weeks of May seem to get really hectic for a lot of folks with graduations, weddings, vacations and the like.  So, save this recipe on your computer so you will have it in a couple of weeks when you are craving a crazy, sweet, peppery, luscious chicken dinner.
I used one of my favorite seasonings, Slap Ya Mama (sorry mom)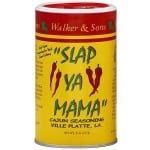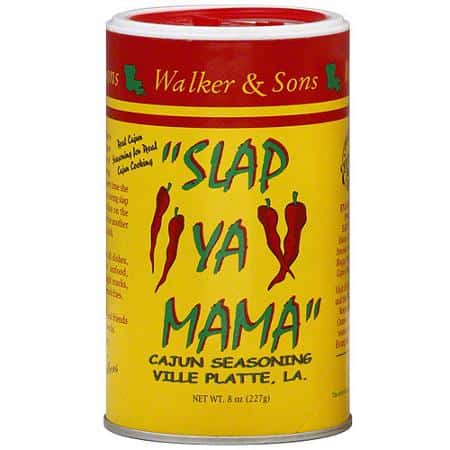 and it creates a little heat but not too much.
Happy Cooking and Many Blessings,
~Catherine
"
And this is eternal life, that they know you the only true God, and Jesus Christ whom you have sent."   John 17:3

Honeyed Sweet Pepper Chicken Breasts
Sweet and spicy married into one lovely main dish. Serve this one to company!
Author:
Adapted by Catherine Daugherty
Cuisine:
American - Cajun Spiced
Ingredients
4 boneless skinless chicken breasts or 1 lb. of chicken strips
Marinade
2 cups homemade or bottled Italian dressing
2 teaspoons lime juice
1 tsp. Slap Ya Mama Cajun seasoning
Salt and pepper to taste
Remaining Ingredients
2 Tablespoons butter or cooking oil
1 cup chicken bouillon or chicken broth
½ cup honey
1 to 2 cups thinly sliced green, yellow and/or red peppers (to taste)
1 to 2 cups thinly sliced sweet onion (to taste)
Instructions
Make marinade by mixing together dressing, lime juice, cajun seasoning and salt and pepper.
Using a meat mallet flatten chicken slightly so pieces are even thickness. Place chicken and marinade in a ziplock bag and return to refrigerator for at least 2 hours or longer.
Heat butter/oil in large skillet over medium high heat. Remove chicken breasts, without draining, and brown on both sides in hot skillet.
Remove chicken and lay flat in a dish or on a pan. Drizzle honey over both sides of chicken. Cover with foil.
Add onions and peppers to the skillet. Cook for 5 minutes stirring as they brown. Add chicken bouillon and return chicken to the skillet. Cover and continue to cook until chicken is cooked through and reaches at least 165 degrees. This should take about 10 to 15 more minutes, depending on the thickness of the chicken.
Serve over rice or mashed potatoes topping with the sauce.
Notes
Original recipe from deepsouthdish.com

Actual cooking time will depend on thickness and size of chicken.