A Walk Through The Bible In One Year
Bringing the Story to Life
Week 10 reading plan per day:
Click on the colored link to read each day's scripture.
Monday (Deuteronomy 17-19) Tuesday (Deuteronomy 20-22)Wednesday (Deut 23-25) Thursday (Deut 26-27)
Friday (Deut 28-30) Saturday (Deut 31-32)
Sunday (Deuteronomy 33-34)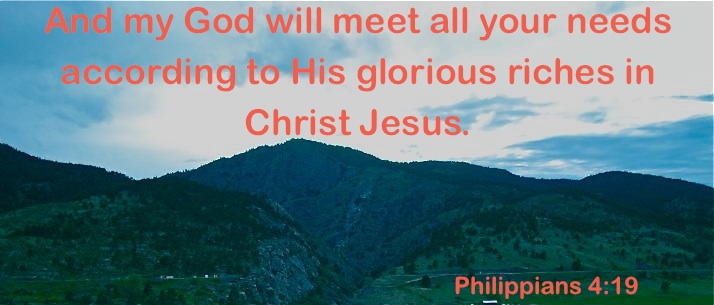 We have a young friend coming for Easter dinner this Sunday.  I thought about making an Easter basket loaded with the usual chocolate bunnies and marshmallow peeps.  Then I was walking around the grocery store and what in the world do you think ended up in my basket?  This isn't a trick question — it has happened before…. I do love flavored marshmallows!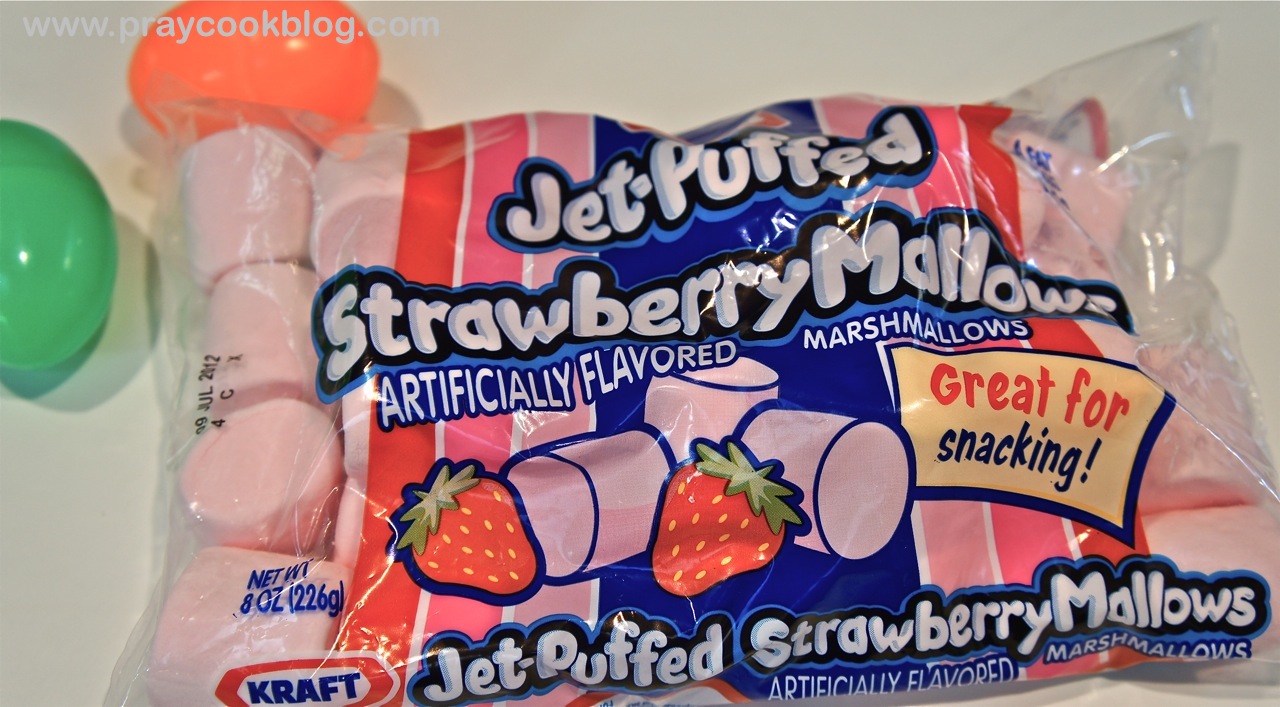 Since my little friend will get plenty of chocolate sweets I decided to make some Rice Krispie eggs with jelly bean insides!  Truthfully, I never imagined how the flavor of strawberry marshmallow rice krispie and jelly beans would pop! but pop! they do! I filled a little plastic egg half full.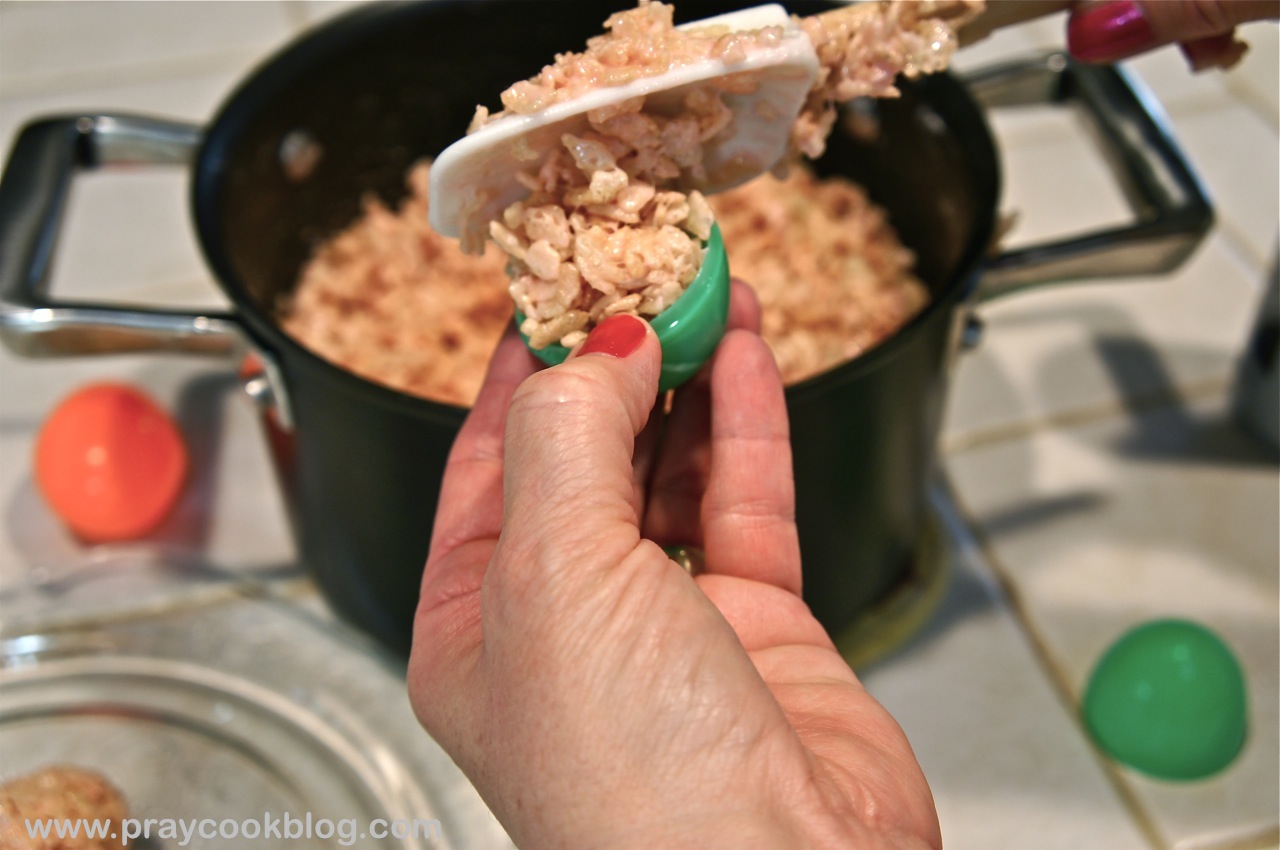 Then added the jelly beans into the middle.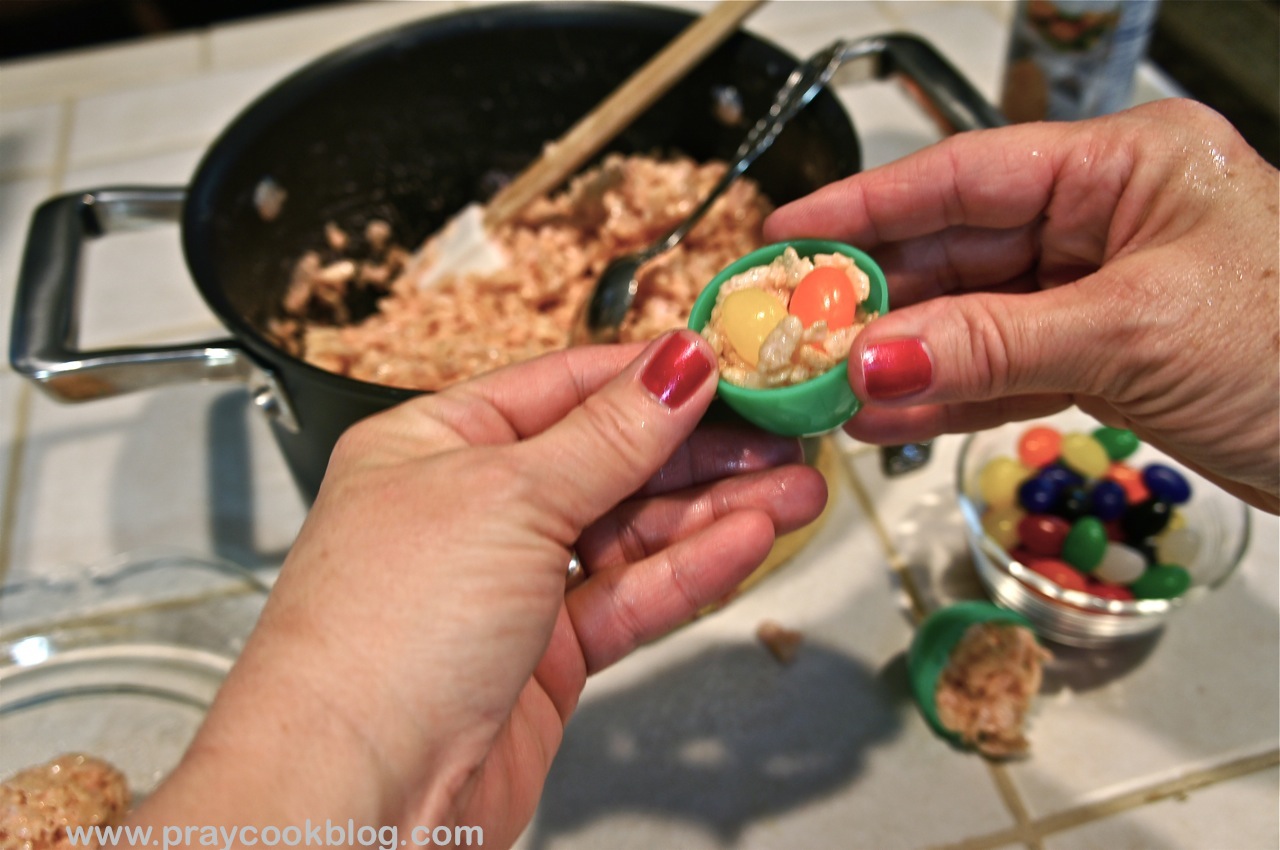 Fill the other half and squish!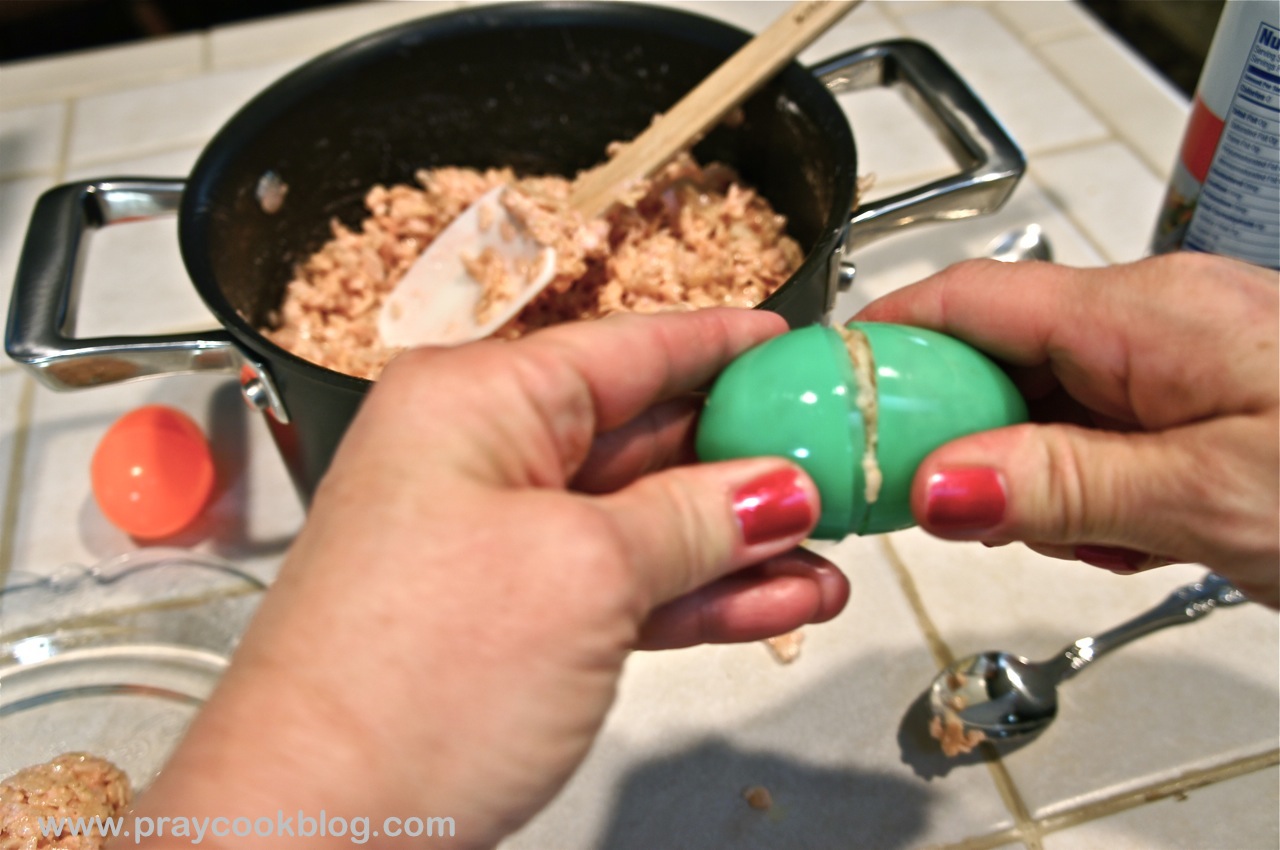 The fruity sweetness of the jelly beans melt a little into the rice krispie treat and the flavor is great!  I added a little colored frosting for fun.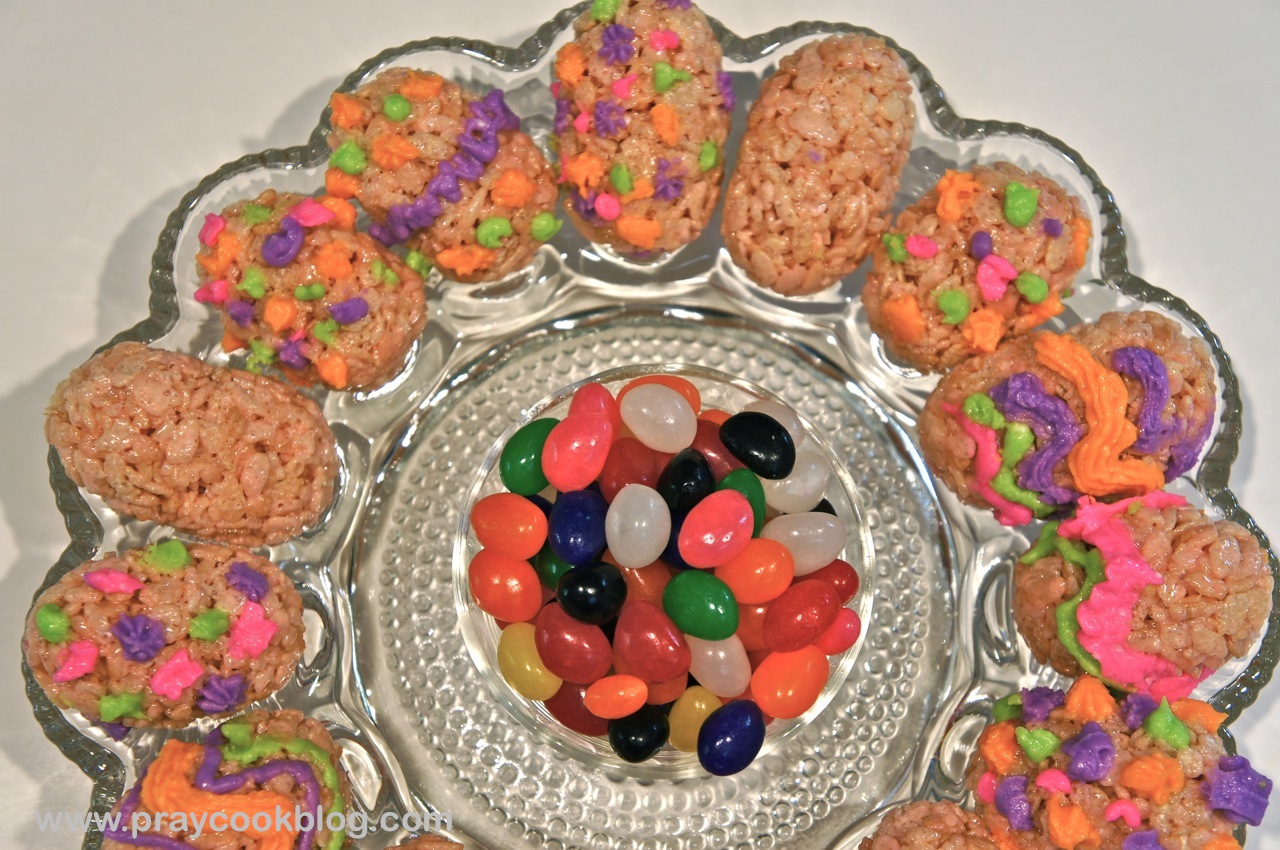 I have this cute little bunny who watches over a variety of equally cute eggs and I just couldn't resist plating a few of my krispie eggs.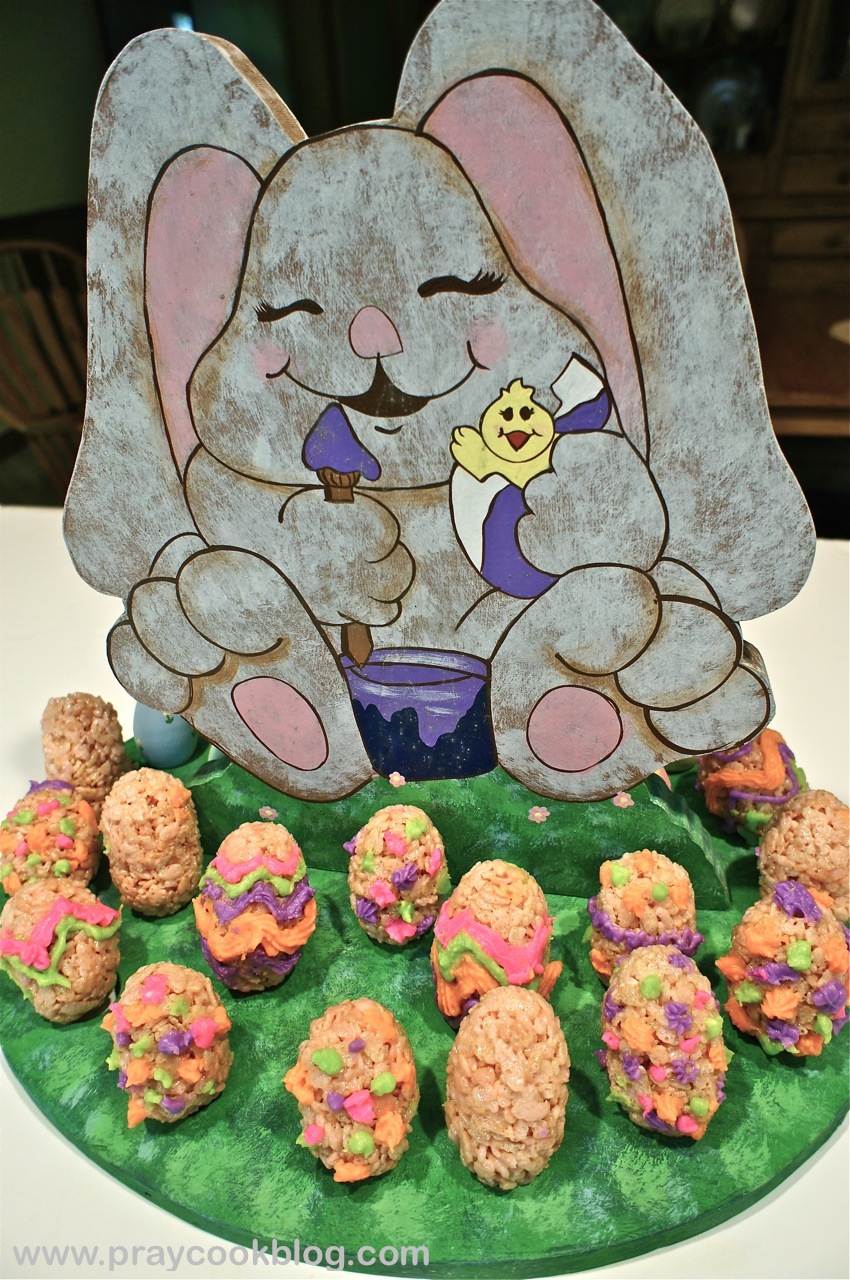 It only takes a few minutes to stir up the krispies and just a little longer to make these darling treats!  Happy Easter!

Easter Egg Rice Krispie Treats
Strawberry flavored marshmallows with jelly beans inside. A fun and delicious Easter egg treat!
Ingredients
6 cup Rice Krispie Cereal
10 oz Marshmallows
¼ cup Butter, softened
16-30 Jelly Beans
Buttercream Frosting
1 cup Butter
16 oz Powdered Sugar
1 teaspoon Pure Vanilla Extract
¼ cup Milk
Instructions
Place butter and marshmallows in a microwaveable bowl and microwave on high for 1 to 2 minutes, stirring every 30 seconds until marshmallows are melted and mixed with butter.
Into marshmallow mixture stir 6 cups Rice Krispie cereal. Gently blend until the mashmallows are well mixed.
Fill plastic egg halfway with krispie mixture.

Add 1 or 2 jelly beans into the middle of the krispie egg.

Fill the other half of the egg with krispie mixture and squish egg together making sure the krispie surrounds the jelly beans and seal. Remove from mold.

Place powdered sugar in a mixing bowl or food processor. Add cold butter, vanilla, and ½ the milk. Processor until well mixed. Add just enough milk to make the frosting piping consistency. Decorate eggs.

Notes
Strawberry flavored marshmallows with jelly beans inside.  A fun and delicious Easter egg treat!